Last updated on 21st October 2019
Out in the Blue
Close to the shores of Borneo, there is one of the world's top rated dive spots: Sipadan Island. The famed sea-explorer Jacques Cousteau, one of the heroes of my youth, called it an "untouched piece of art". With my new diving license, I felt the urge to go and follow his tracks. Tourists who want to do that, like me, will acess the islands via Semporna, a small town in the very south-east of Sabah, Malaysian Borneo.
There are public buses going every day from Kota Kinabalu and from Sandakan to Semporna. I took a private car from Sukau to the main road that connects the cities and waited for the bus from Kota Kinabalu to come along. Luckily it did and stopped for me, I was just in time. Price for the bus ride was 50 MYR.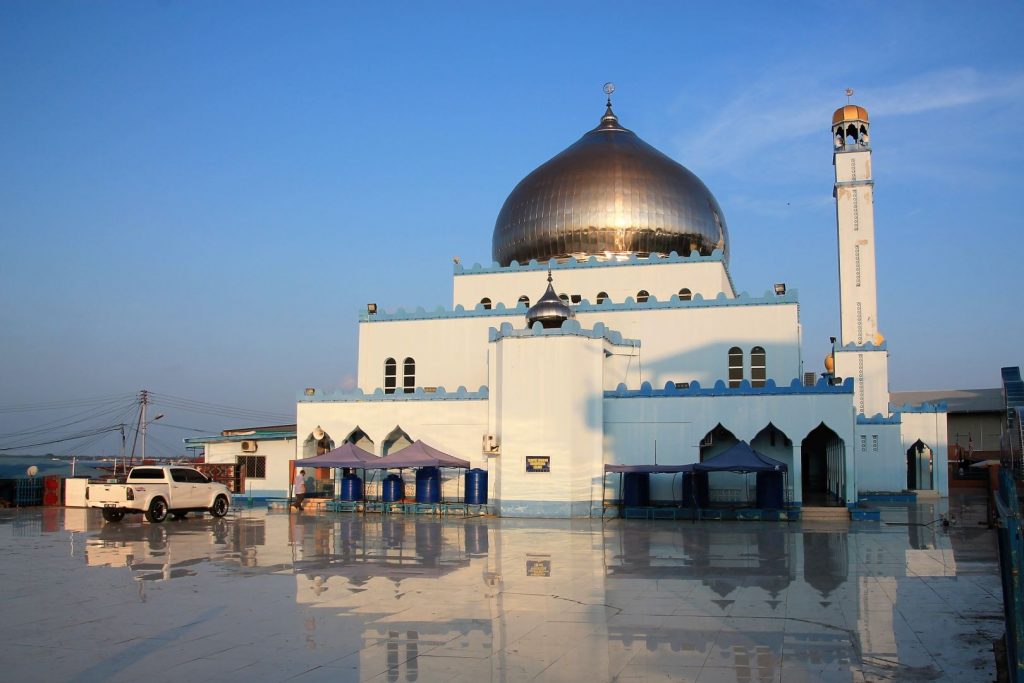 Semporna
The town has not much to offer. It is not more than a hub to access the islands. Travellers wish to disappear as soon as possible, and I felt the same. Semporna smells and is very dirty. It outstrips Kota Kinabalu and Sandakan by far. The stench is unbearable, a mixture of burning fires, cookeries & food, fish, rotting piles of rubbish and dirty waters in channels and around the jetties.
I witnessed illegal hunting and trading of fish here: many young men walk around with plastic buckets containing their catch of the day like shrimps, crab and smaller fish, trying to sell it to people on the street. Patrolling police scares them away from time to time, just to make them run away and gather again at another place in town.
The worst are the jetties. Most of the people here live on these stilt villages over the water and use the ocean floor underneath as their bin. Over time rubbish has accumulated and it looks like a landfill with an unimaginable amount of trash right at the edge of the ocean. Twice a day the tidal waters will take some of it into the open ocean. I have never seen such tremendous pollution in my entire life. And here people behave as if this were normal. I felt incredibly disgusted.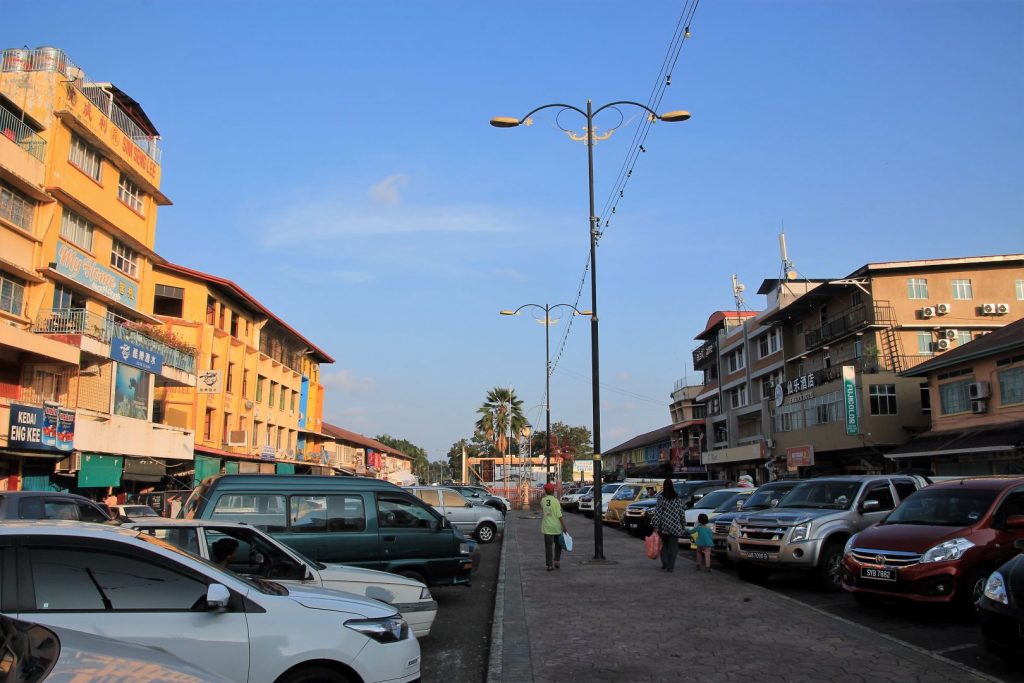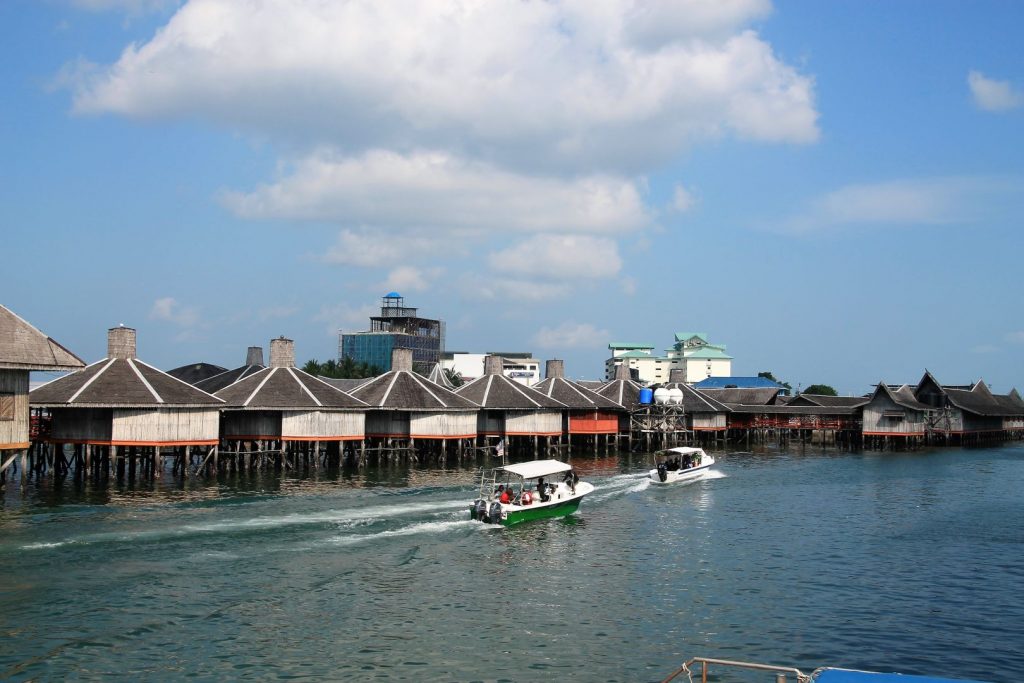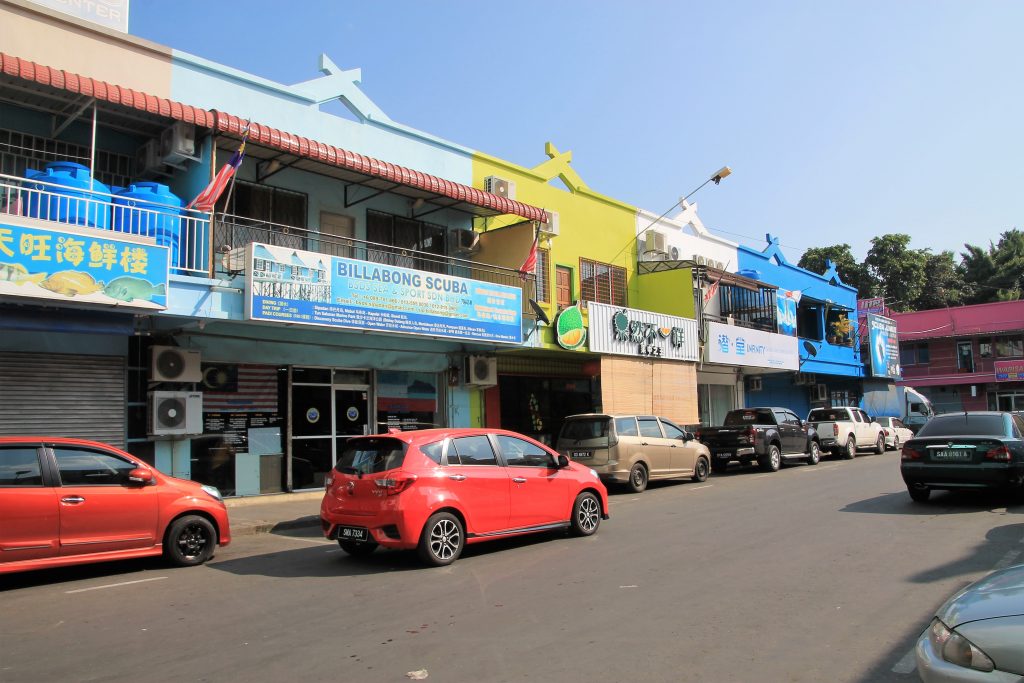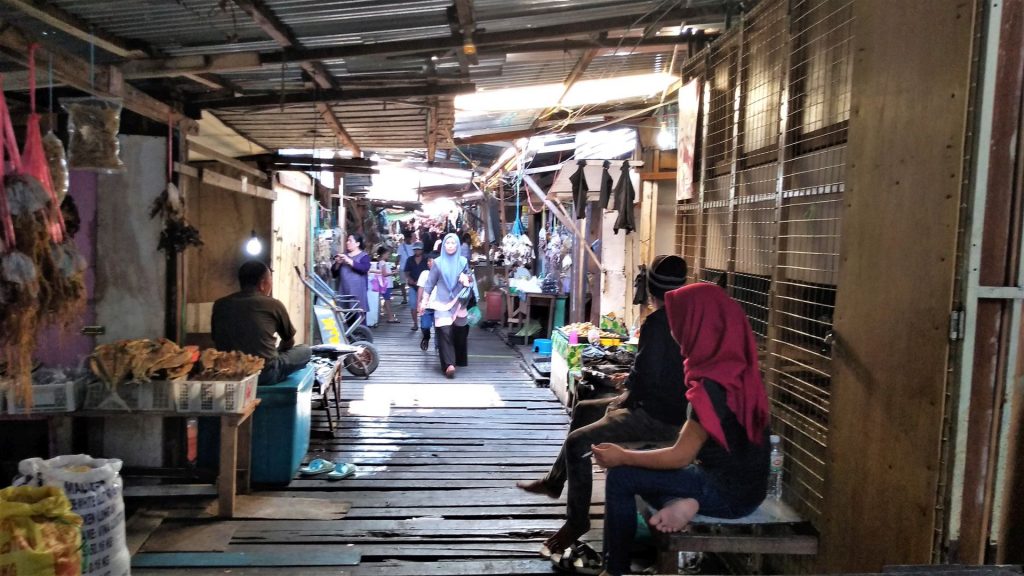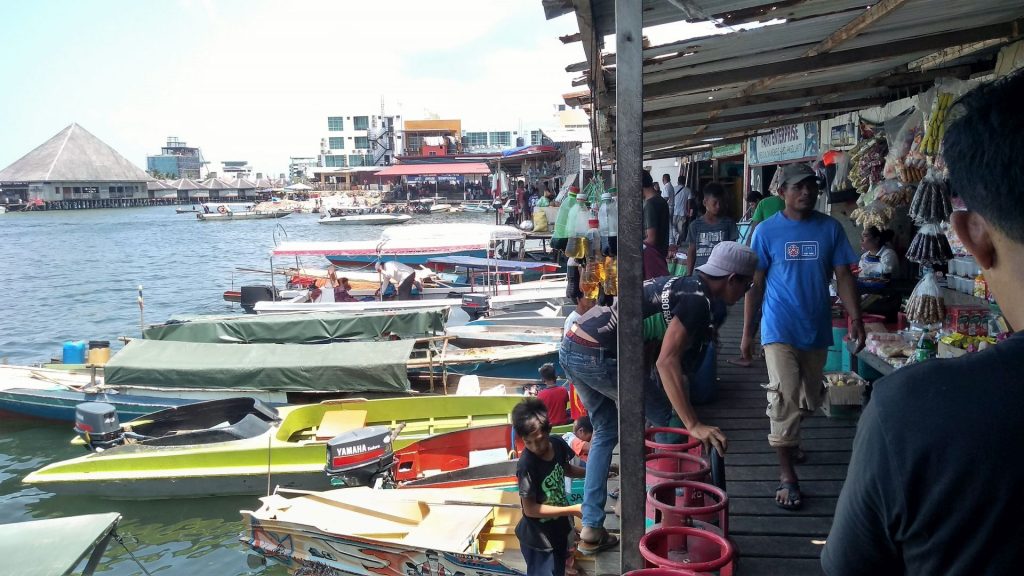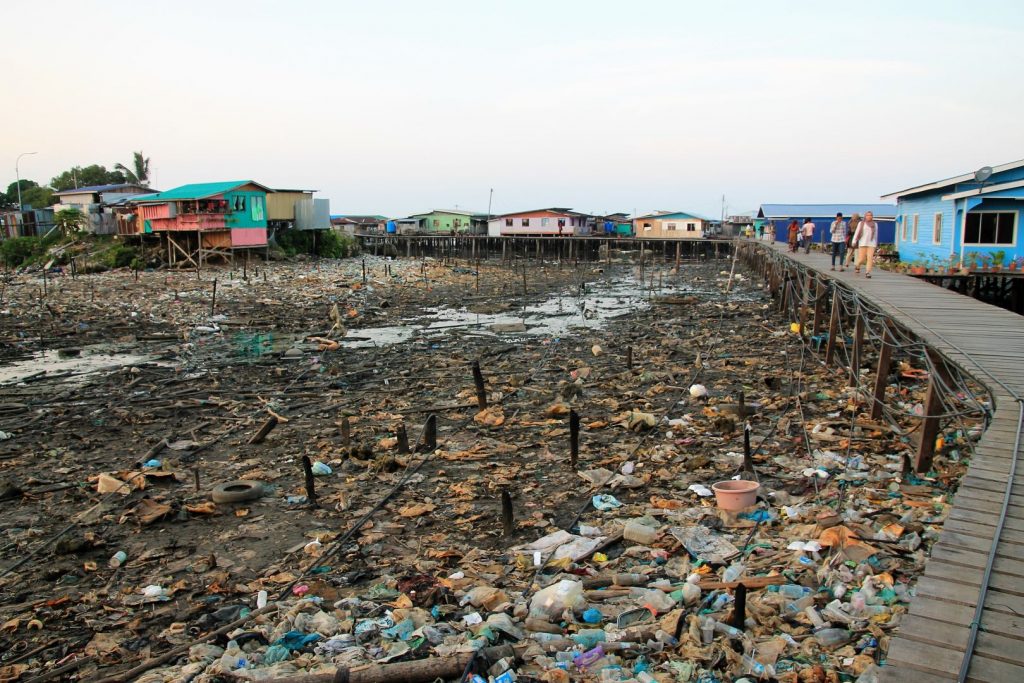 Mabul Island
I had booked my dive package with Scuba Junkie. Their office is right next to the jetty where we met the next morning at 8 am. We loaded all our luggage and equipment onto the boat and left the town. Scuba Junkie runs a very nice and comfortable resort at the island Mabul which serves as their base for diving around the area, in particular Mabul, Kapalai and Sipadan. The boat ride takes about an hour.
The island is small, I walked around it one evening in less than an hour. Local people here also live in villages which are partly built on the water, having the same rubbish problem. The sad point is that this rubbish often enters the dive sites and you will find a lot of it underwater too. Many of the locals are employed by the dive resorts on the island. If I am not mistaken there are three resorts on Mabul, including Scuba Junkie, and a fourth one sits on a decommissioned oil platform some 500m offshore of Mabul in front of the Scuba Junkie Jettie.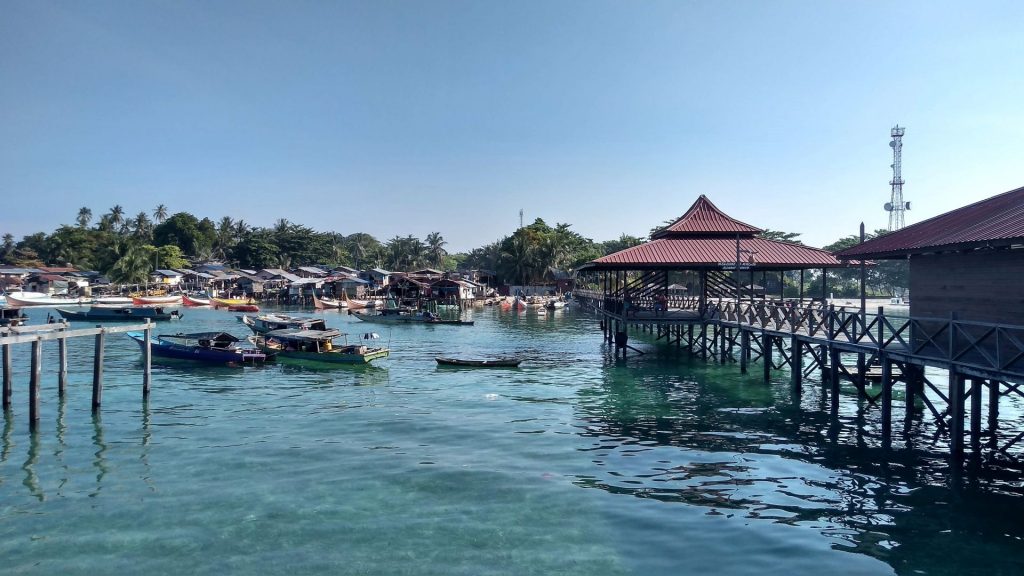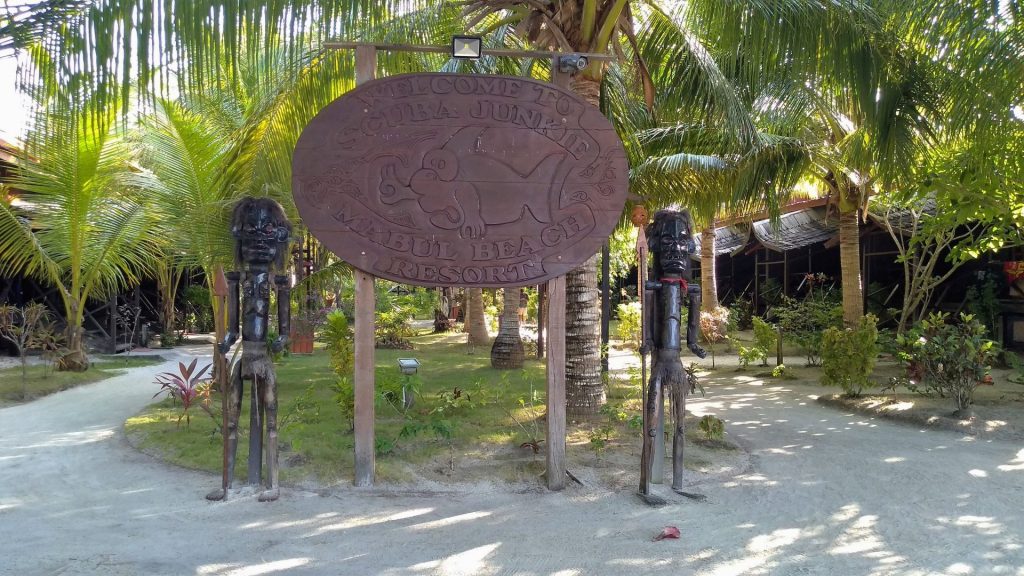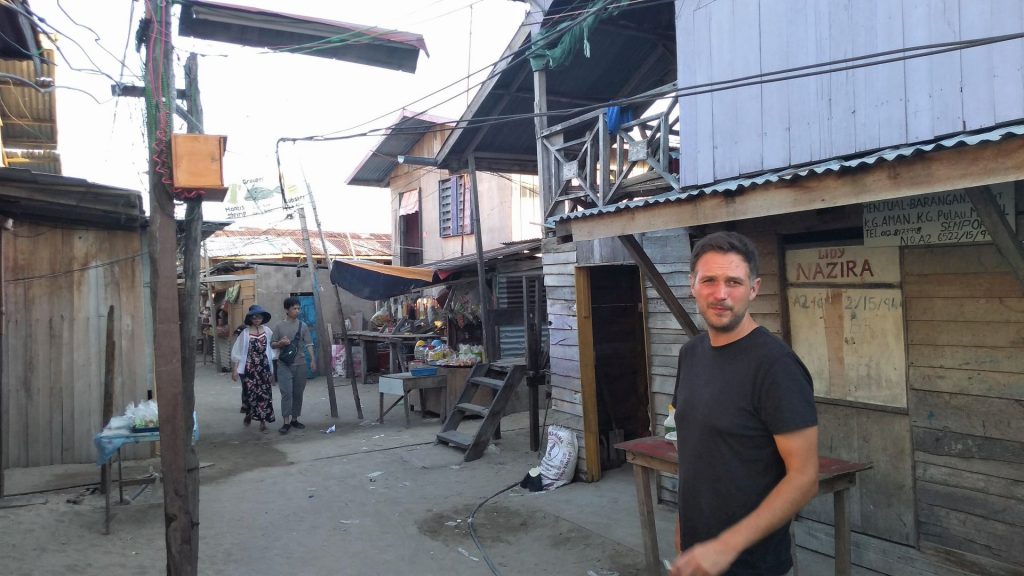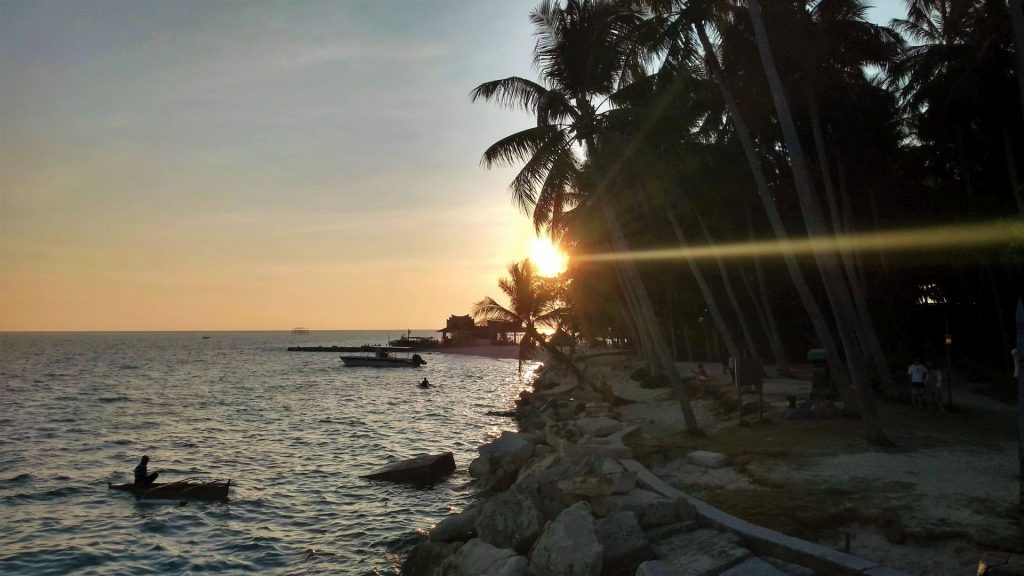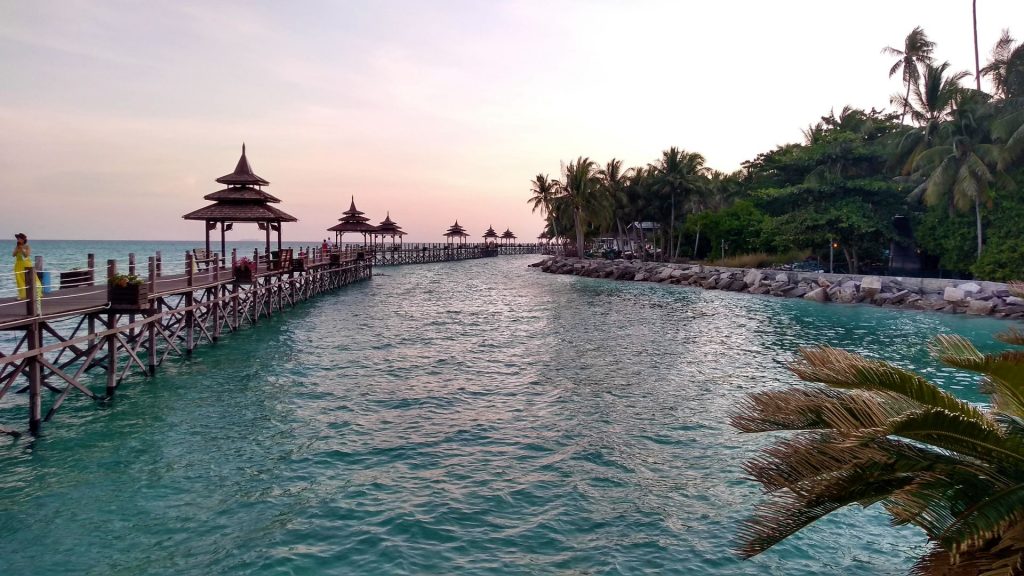 Out in the Blue – Diving
My dive package included three dives a day. Every day there would be two dives in the morning and after lunch another dive in the afternoon. Sipadan Island is a protected area and a permit is needed to dive there. Those permits are handed to organisations like Scuba Junkie. In total, only 175 dive permits are handed out per day. I was incredibly lucky to get two licenses for Sipadan which permitted two days of diving there. So I had 6 amazing dives at the world famous spot. On the other days I dived at locations around Mabul and Kapalai. Additionally, I had booked the training for the Advanced Open Water Divers License which would allow me to dive in deeper waters and drift environments in the future. Night dives are available for a little surcharge, and I choose that option during my advanced course.
Scuba Junkie organised everything during my stay being a very well organized, professional and experienced team. From the equipment handling on the jetty, the dive schedules, the boats, dive masters, briefings, log books, other activities, it all worked so well, that I could just concentrate on enjoying my stay there and my diving. All my dives were excellent and I felt always in good hands, safe and well cared for. I never had to worry about anything. I really enjoyed my stay, and I loved the exchange with the other divers about their dives and what they had seen. And of course sometimes the word was spreading about divers who had seen something extraordinary like a Whale Shark, and the story went from mouth to mouth, and everyone was hoping to be as lucky as they were one day.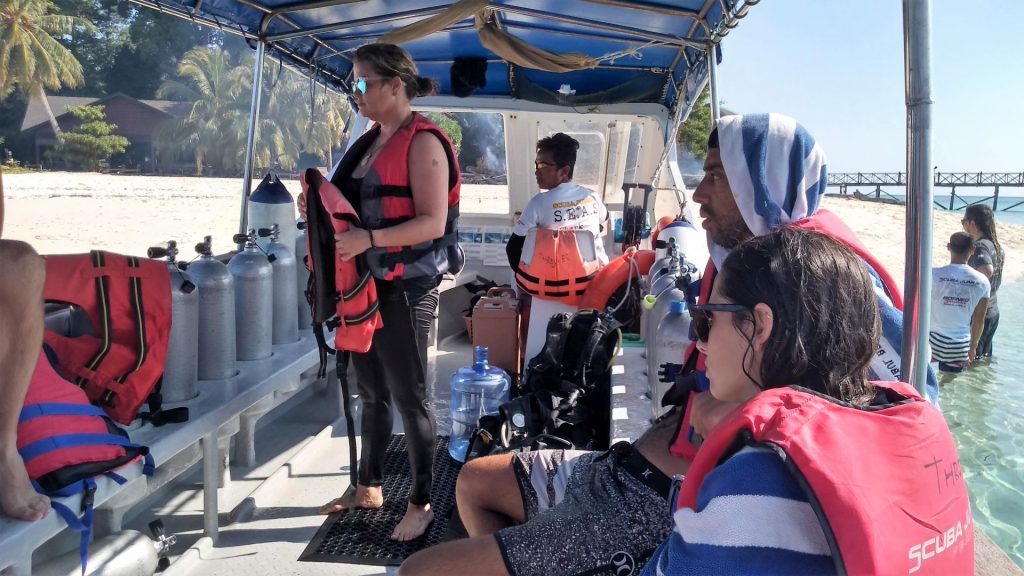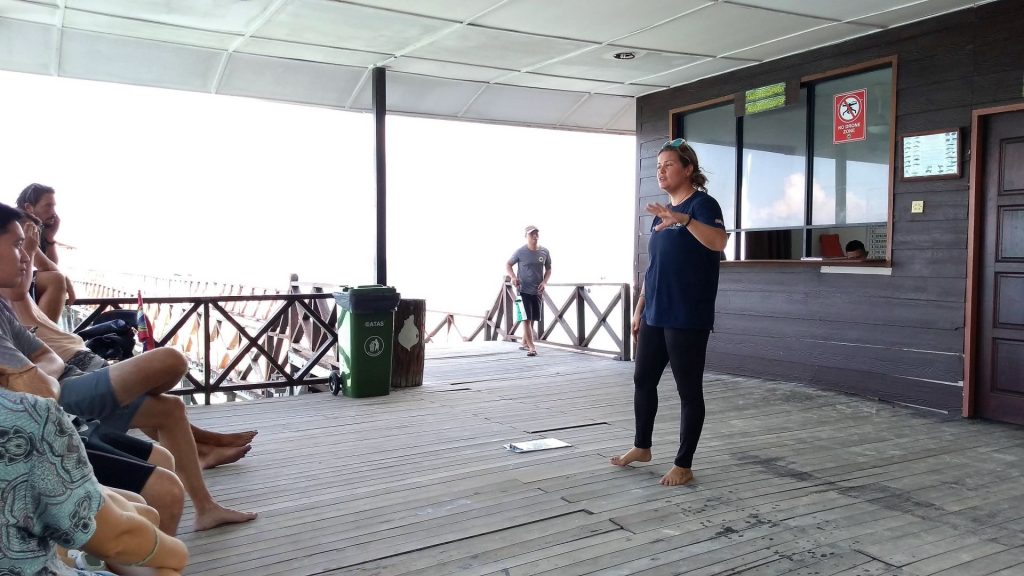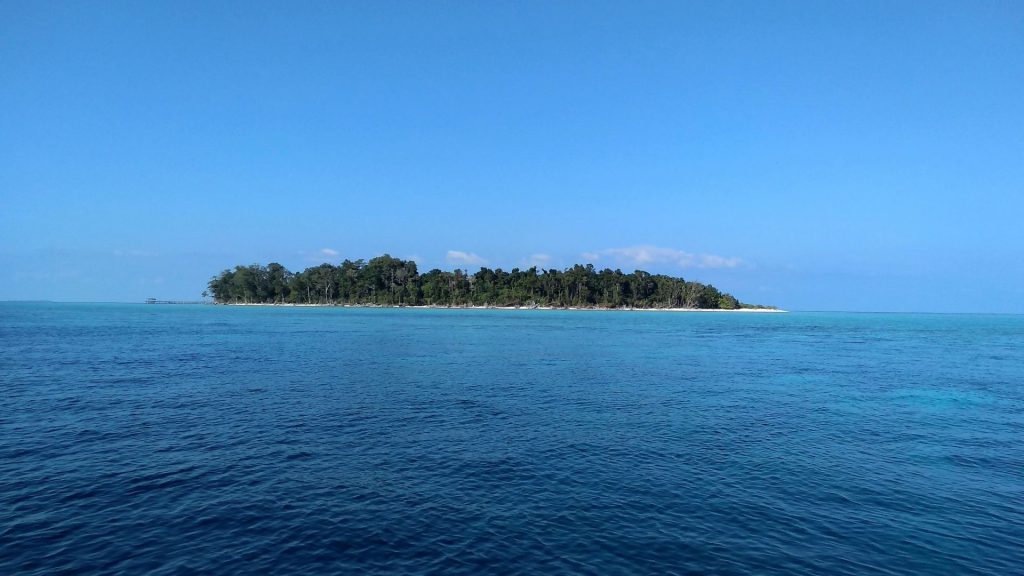 Sipadan
My training for the Advanced Divers License included deep diving as far as 30m, a night dive, drift diving, navigation training and peak performance buoyancy. The theory was very intense but the practical part I mastered easily. The dives happened around Mabul and Kapalai island. The dives in Sipadan were all fun dives and I could enjoy and admire the beautiful scenery around me.
What makes Sipadan so special? Sipadan is the only oceanic island in Malaysia that rises 600 metres from the seabed. On the other side of the island its even more: here the walls plunge over 2,000 meters straight down to the sea floor. In contrary to other islands Sipadan is located off the continental shelf. It is formed by an extinct volcano rising to the ocean's surface. Over thousands of years corals grew on the volcano and have formed the island and the reef as we see it today. These corals, the deep waters and strong currents around the island make it one of the richest marine habitats in the world.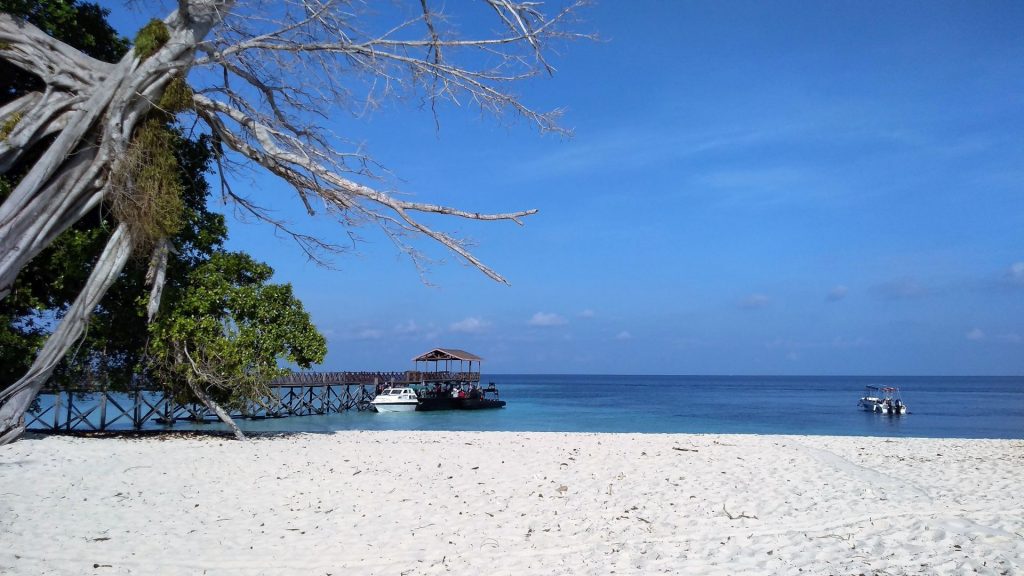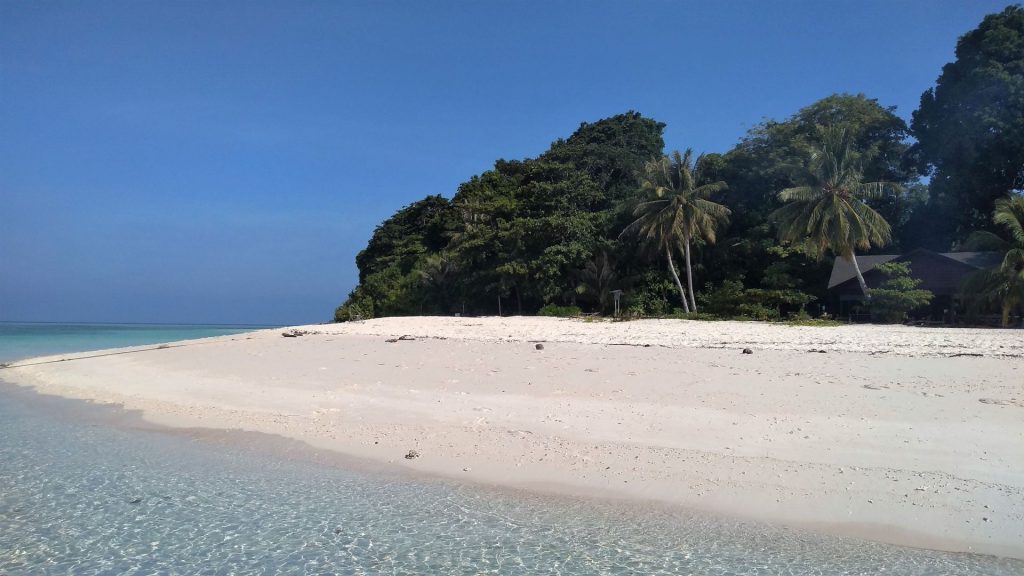 The sudden drop turns the water from turquoise to a deep blue, very close to the beach. That's the point where we divers slip over the side of the boat into the warm sea. Underwater we will drift along the coral-rich walls that drop vertically into the deep blue, passing caves and overhangs like on a real mountain, just without climbing as we can "fly" by.
A very special and exciting experience for me was then to swim "out into the blue". It means that we swam away from the wall until it was out of sight and we were only surrounded by the blue water in all directions. We were hoping that with some luck a big creature of the ocean may pass by. Floating in the blue without any reference for orientation is a very unusual feeling. We did it twice but nothing passed by.
Sipadan Island is on top of the list for 'The Top Dive Destination in the World'. More than 3000 species of fish and hundreds of coral species make it one of the richest ecosystems on the planet. I can hardly compare Sipadan with other sites. I had done only 4 dives by the time I arrived at Mabul island. Nevertheless, I was stunned by the underwater world that I discovered.
Around Sipadan are 13 dive spots from which I had the pleasure to see Barracuda Point, South Point, Drop Off with Turtle Cave and Hanging Gardens. Magic names, aren't they? And they really show what their names promise. I have seen several big schools of Barracuda, Big Eye Trevally (Jackfish) and Big Trevally as well as amazing Bumphead Parrotfish, I saw plenty of Green Sea Turtles and one Hawksbill Turtle, I swam with Grey Reef Sharks and White Tip Reef Sharks including their tiny babies. There were wrasses and cuttlefish, crabs and eels, I have seen humpback unicorn fish and a giant moray. I cannot really name them all, it is overwhelming. The small and colourful ones are evenly stunning like the tiny nudibranchs or the amazing variety of sea stars. Floating in-midst such an abundance of marine life is truly a first class experience. And the corals! Unfortunately, the corals had been damaged quite a bit due to a storm two years ago, and I am not sure about their variety. But I have been told that Sipadan still has a healthy reef.
And what struck me with wonder was the silence. If there is no boat going – their sound can be really annoying underwater –there is a quiet serenity below in the clear waters, the only sound was my deep, metronomic breathing and the bubbles going up, which makes the whole experience even more intense. For all six senses, it is a whole new world down there!
For one day I rented a camera and took some pictures and videos. Being certainly very unfamiliar with underwater photography, some pictures worked out quite ok I think.
Click on the picture below to open the gallery.