Last updated on 2nd July 2019
It is amazing how fast one will find a daily routine even in an environment that is still foreign and very different from what one was used to. But it is good that acclimatizing is so easy. It shows that habbits can be broken within short time. Thinking about bad habbits: this is the way to change them! Just do something different for a week or two and you are done. One of my bad habbits was smoking, which I gave up the day I left Germany. But the problem here is it feels like everyone is smoking. It seems to be a kind of social ritual like drinking tea. Not a good environment for me trying not to. But so far I was a good girl.
Money
The currency in Armenia (and Artsakh) is DRAM. The word is cognate with the Greek drachma and the Arabic dirham, as well as the English weight unit dram. At the moment 1,000 Dram are roughly 1.85 EUR.
It takes some time to get used to the money. Everything costs a few thousand Dram. But in the end it also has its advantages: As far as I can see there are no little currency coins (like cents), the smallest coin I saw is 10 Dram.
Public Transport
There are little busses, called Marshrutka. They are numbered according to the route they take. I am using number 57 to go to work. I assume there are at least – but maybe more than – 100 routes, I saw number 114 today. There is a new app available in English that helps finding the way from A to B: A2B Transport. Unfortunately it is not complete and some routes / numbers are missing. There is no schedule either. Every bus stop is served by at least 5 to 10 different lines, it is a miracle to me how people know their ways. Traffic is incredible sometimes and Marshrutkas are always full. A single ticket costs 100 Dram, which is about 20 Cents! Payment is done in cash to the driver when people leave ( I tried to pay when I entered, as I know from home, and confused everyone).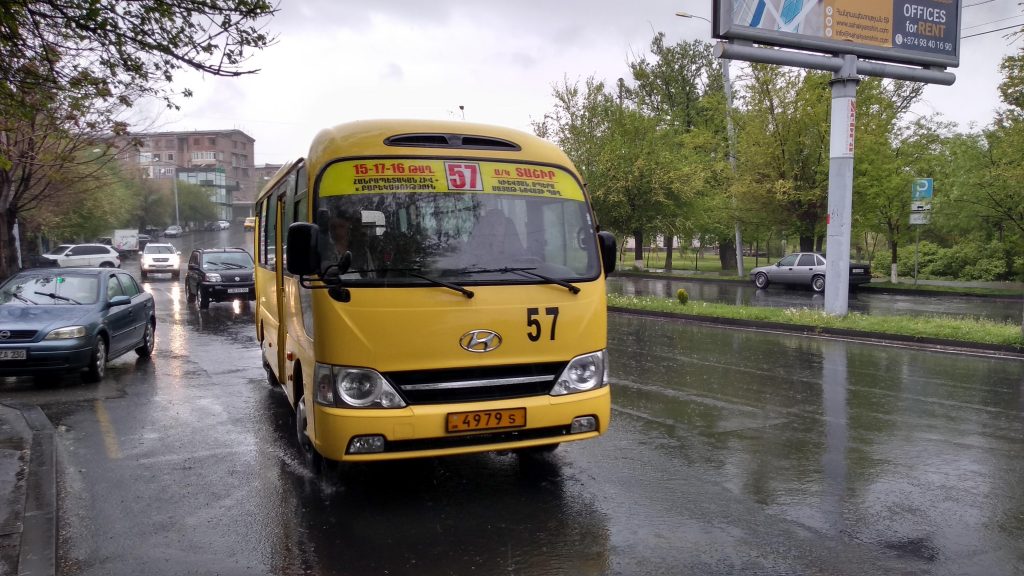 And by the way, over here people also utilize their time in public transport to play on their phones but not so much Candy Crush or Solitaire but Chess!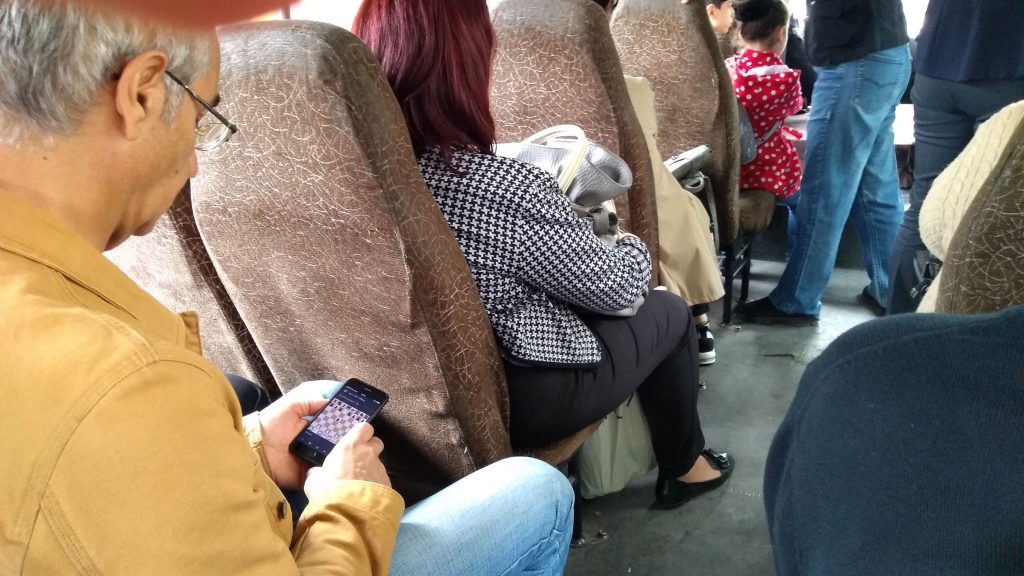 And there is the Metro. One way costs as well incredible 100 Dram. There is just one line but it works efficient and very fast. Metro stations are very deep and mostly nicely done with marble floor and walls sometimes, some are very interesting, even impressive. The one at Republic Square has a huge fountain in front of the entrance. Another one, Yeritasardakan, is a very modern, big shopping mall. But honestly, most need urgently maintenance. The funniest about Metro is the ticket, it looks like a funny small plastic token, hand cut, in a fancy reddish colour.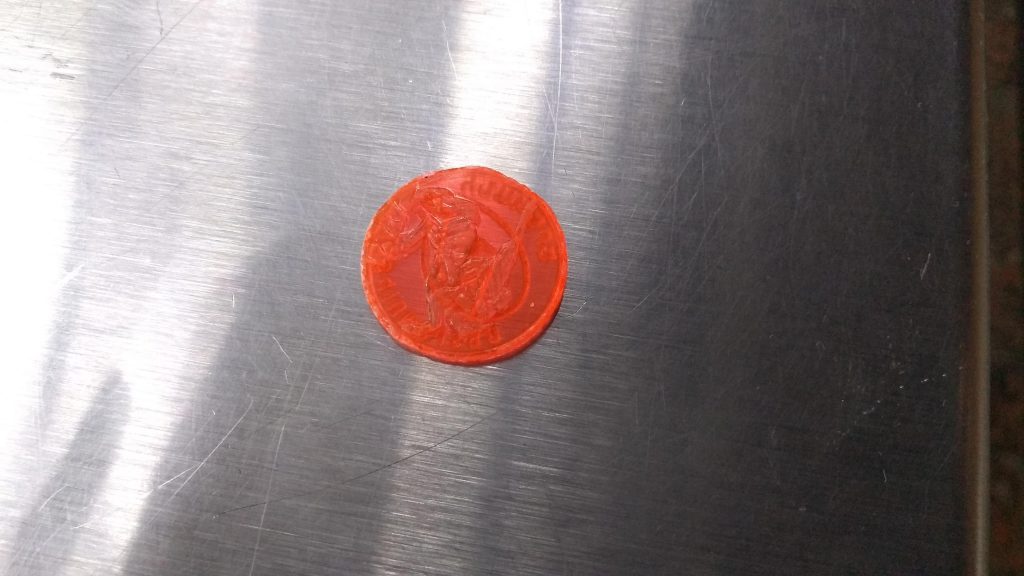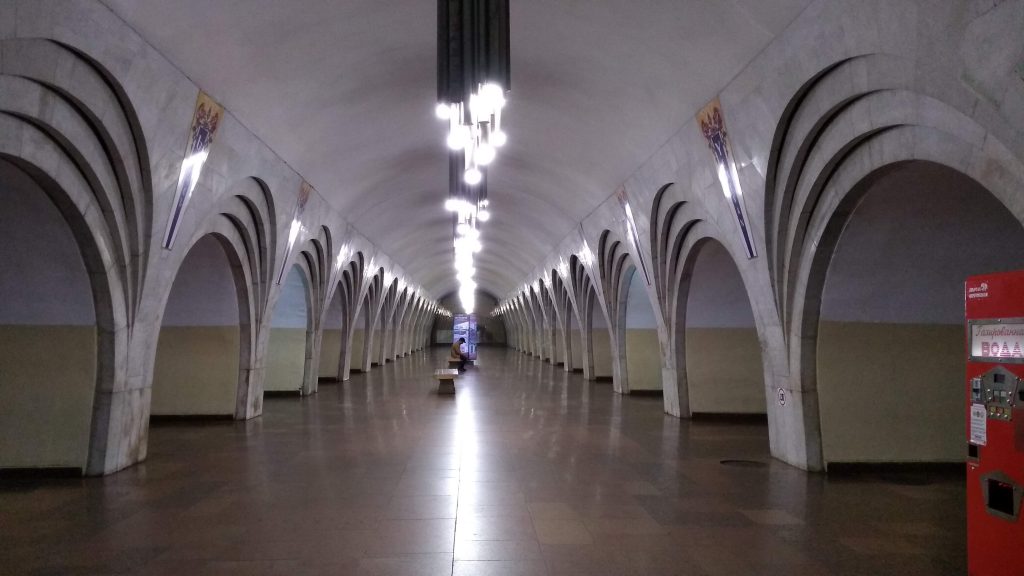 For everything else there is GG. It´s the Armenian Uber. Pretty cool to watch the cars moving around. GG is extremely fast and cheap, I have paid 800 Dram for 9 km, this is 1,50€. Waiting time was 2 min. And there are different types of cars aivailable, depending on ones needs.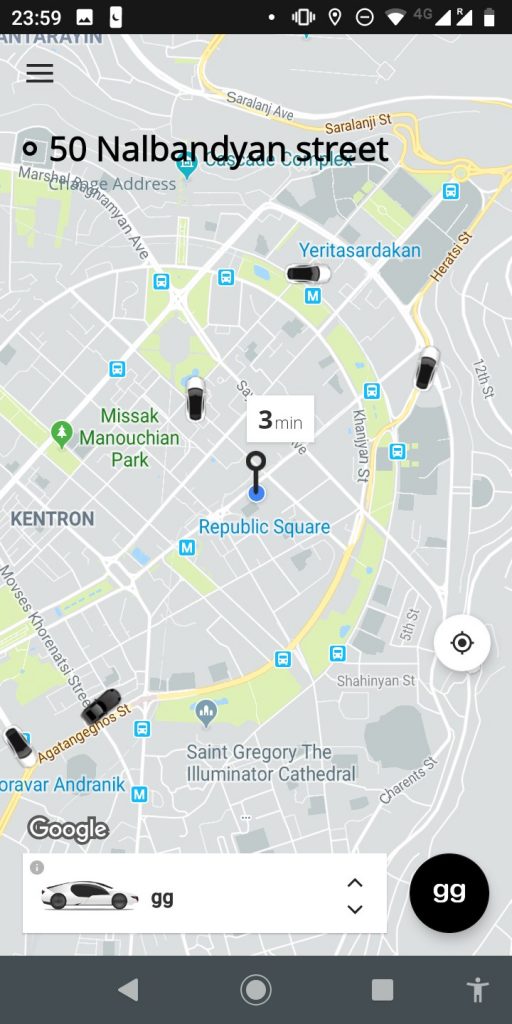 Communication
…is difficult but also a lot of fun. Most people speak Armenian. I don´t. I have participated in one language class last Thursday and learned few words like "thank you" and "good morning" etc. But no idea of the Armenian alphabet and letters. So basically I can neither read nor write nor talk nor understand. Some people here speak Russian. Older generation mostly, so does Marina. I have a few words and can read but for a conversation it is not enough. English and German are not very common here, one hardly finds it outside hotels or the agency. So for communication we are using Google Translator . It works with Russian. And here comes the fun. As the software does not understgand everything correctly and also mostly does not know the context/meaning of the sentence the outcome on both sides very often is extremely funny. And secondly – you can try yourself just for fun – if instead of Russian one tries with Armenian – so funny! The voice that Google Translator uses for Armenian sounds like creepy Klingon!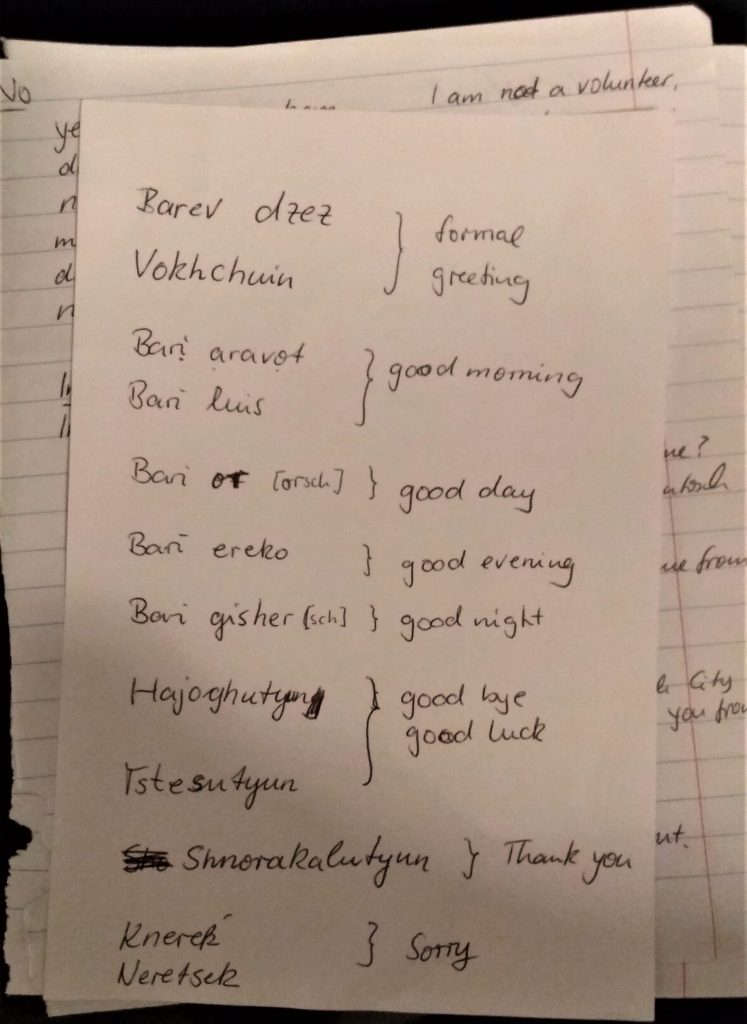 Biking
Like at home I would like to have a bike to get around to explore places in and around the city. I don´t see many bikes in town and whoever I ask for advise, where to get a reasonable bike for two month shows a surprised face. After asking in several places I found that renting a bike will cost something between 3000 to 5000 Dram per day, which makes it at least 180.000 Dram = 334 EUR for 2 month. So I thought it ist maybe cheaper to buy a bike and sell it afterwards. And indeed I found a very nice Specialzed Sirrus just perfectly made for me. It would be 320.000 Dram = 594 EUR. Not exactly cheap. On top, I have been told, I will have massive difficulties to sell it later. Not many people are into cycling here. What shall I do?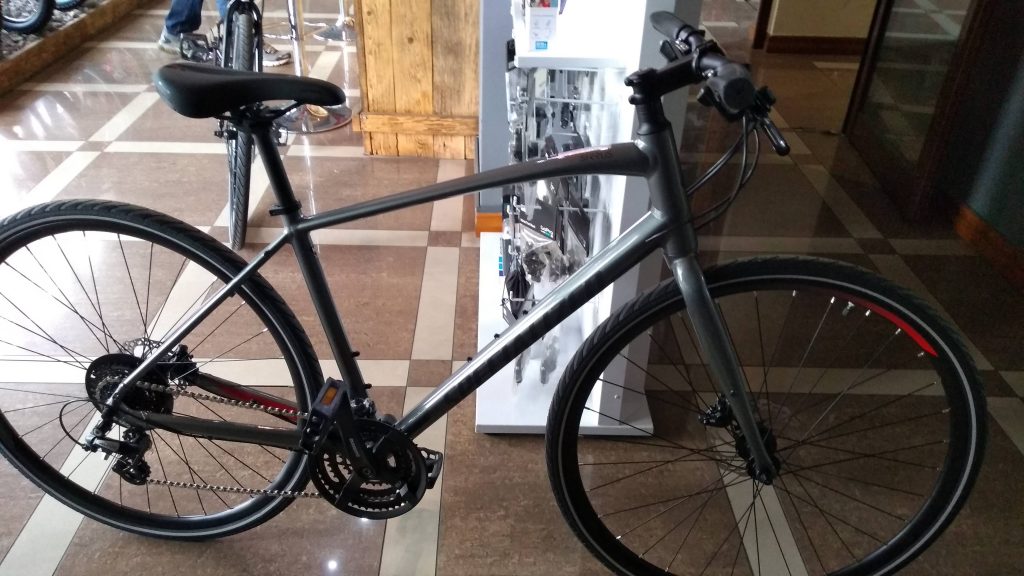 As I was the only one in that bike shop (called "Dreamland" btw) the sales process was expanded and supported by some Merci chocolate and some Armenian brandy. They told me from the time when they themselfes were active cyclists participating in international events and so did their sons. I have seen pictures and articles covering the walls and also a collection of sports badges from which one was given to me as a present. Eventually they invited me for a short cycling trip into the sports park nearby using one of their mountain bikes, which I happily agreed to. It was a very exciting ride! Also I am now invited to participate on a cycling trip on Sunday morning with a small group of cyclists (Yes!! There are cyclists existing in Yerewan!). Still I have not purchased /rented a bike yet…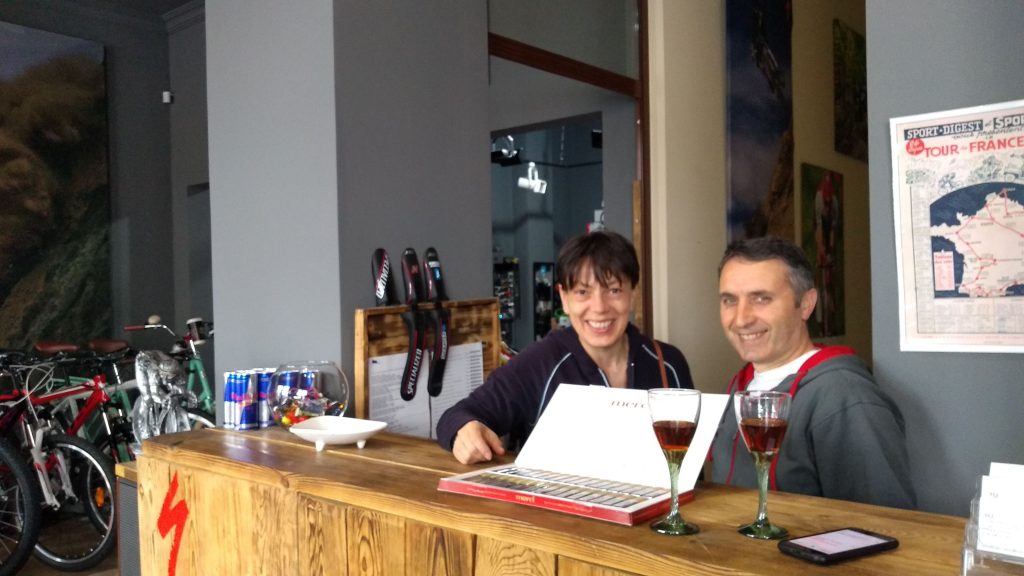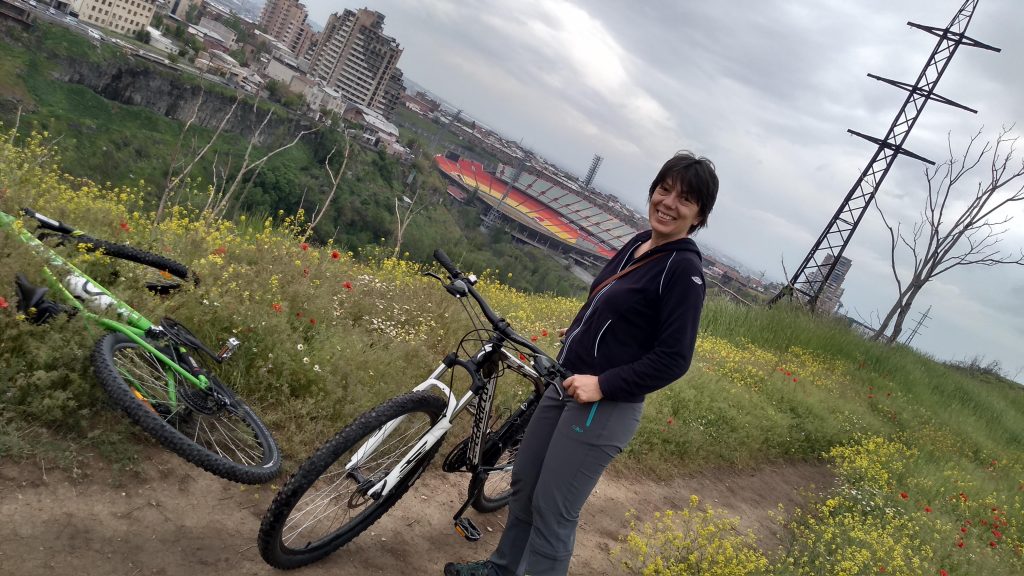 Update: Finally I found a bike: a second hand fire-red TREK bike that was originally a mountain bike offered for rent. I found it at "Mybike" where I got new, thinner tires of 28″ and full maintenance for the time I own the bike free of charge. The price was 108,000 Dram which seemed to be ok.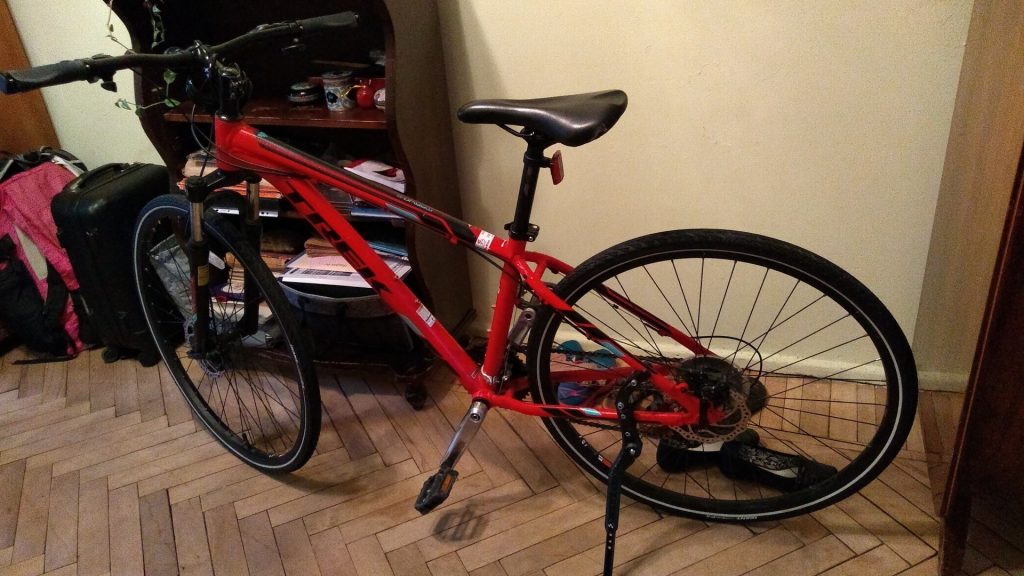 Cycling to work is a challenge as temperatures (end of May ) are already high in the morning and there is bright sunshine; I have to climb some roads that makes me sweat before arrival. My first bike experiences for longer distances happend when I tried to cycle to Garni Temple and some more general information at Hiking and Biking.
Food Shopping
I am sure there are markets but so far my shopping happens in supermarkets. There are a few bigger ones but usually they are rather small and so they do not have everything that one would expect. Also the division with fruit and vegetables is rather small. They have apples and mandarines, bananas and kiwi. Anything else will be luck and usually either expensive or funny in look or taste. For instance one can find sometimes strawberries and I actually found less pricy ones little outside town center. So I bought them. But they were slushy and rather tasteless. Eventhough it is strawberry season now! Same applies to meat, choices are very limited, and bread is better bought somewhere else because there is a risk it wont be fresh.
GYM: Flex Fitness
Soon as I was here I have signed up for the Gym around the corner and have been there twice already. It is quite expensive, I paid 15.000 Dram (=28 EUR) for 12 training sessions, also it is rather small. But I only have to walk 50m and there is a trainer who cares individually and did a really nice workout with me and some other girls last time. So I think I am good there. At the time when I was there it was not very busy so training was fun. In addition I very much like the showers which are modern and with that big square rain shower head. And yes indeed, I had already some muscle pain!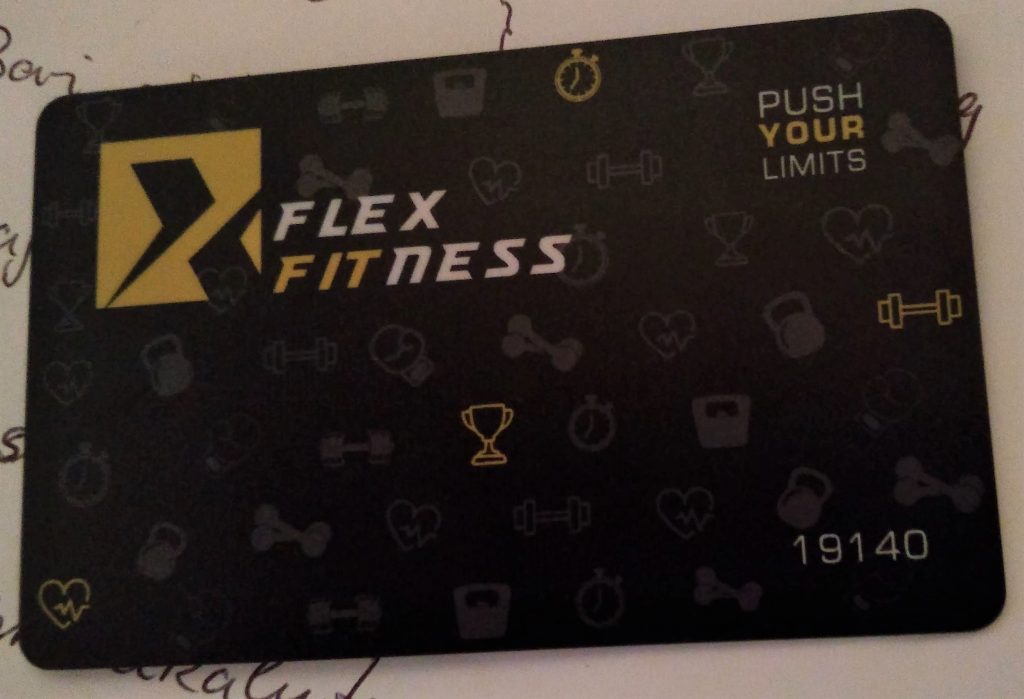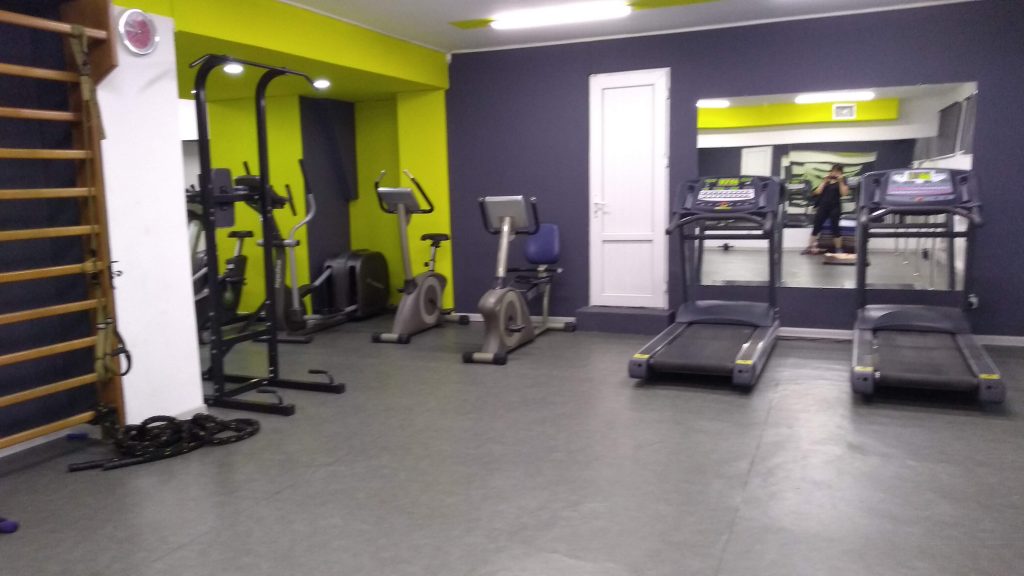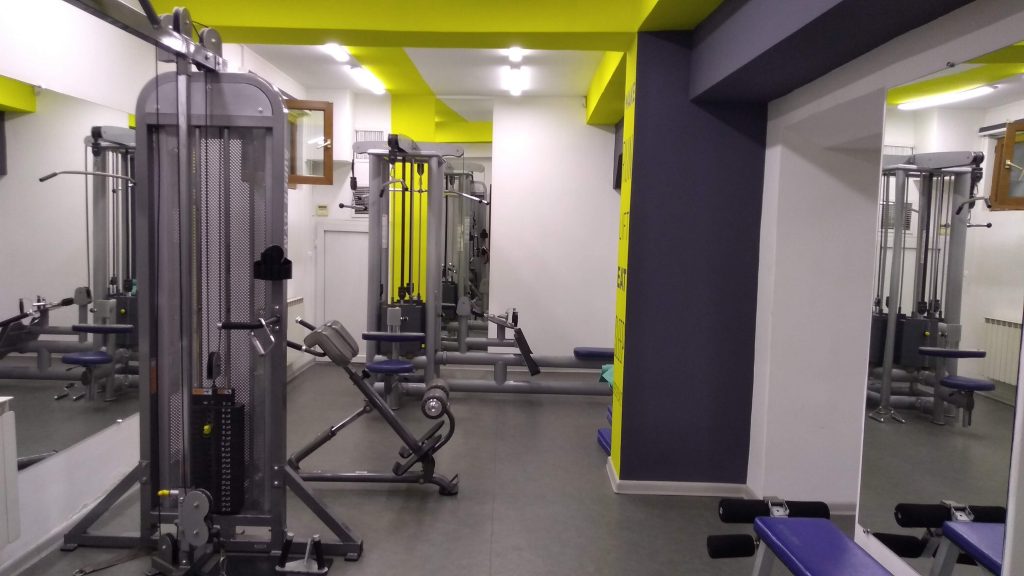 Work
The Armenian Volunteer Corps, AVC, is an independent organization that organizes volunteering in Armenia. With more than 800 active placement partners, AVC offers opportunities in a wide variety of sectors and organizations. I have applied last year and have now the opportunity to work with Optimum Energy. The company works as an EPC in the fields of solar PV, thermal solar, heat pumps and energy saving solutions for buildings. At the moment the company has about 20 employees. They just successfully won a couple of 5MWp PV projects in Armenia. Therefore it is a very excting placement for me as I can apply my knowledge especially regarding monitoring and supervision for PV plants. This field of business has not been a addressed yet but becomes more important as the portfolio grows. I am supposed to work there for 4h a day. The other 4h per day I will be working with Savage of Sevan. The company is organizing and managing sports events at lake Sevan. Thrilling! This will perfectly fit my other passion: Sports. But this placement has not started yet.