Last updated on 16th June 2019
Garni Temple – The Bike Approach
One of the most beautiful places near Yerevan is certainly Garni Temple. That's what many people told me. So I went to check if they are right. As it is located just 30km southeast of Yerewan I decided, on a wonderful sunny Saturday, to take the bike and cycle there and back. It happend to become the day of my life on which I could not complete a cycle course of just 30 km!
The navigation on google maps does not know "Cycling" for Yerevan. There are no cycle paths. So I chose the route for cars which led south towards the train station, around a lake and then up to the Nor Nork District from where another road leads to Garni. It must have been not very clear in my mind anymore that Yerevan is located in a valley. After I passed the train station I had to climb and this climb did not end for the next 10 km . The road was full of old, stinking cars , busses and lorries for which a cyclist really is something exotic that should not be on the road at all. It lead along a quarry, waste collection places and similar. The sun was burning, cars fuming, me hyperventilating. I arrived quite exhausted at Nansen Park in Nor Nork . I had just made 14 out of 30km, not to mention the way back. I had to give up. After some lunch and a short visit at the Nansen Museum I went back to Yerevan city centre via the north route, which is shorter but steeper and roads are wider and busier as they are better developed (like motorways, not good for cyclists either). In total I cycled 24 km that day and arrived back home around 6pm.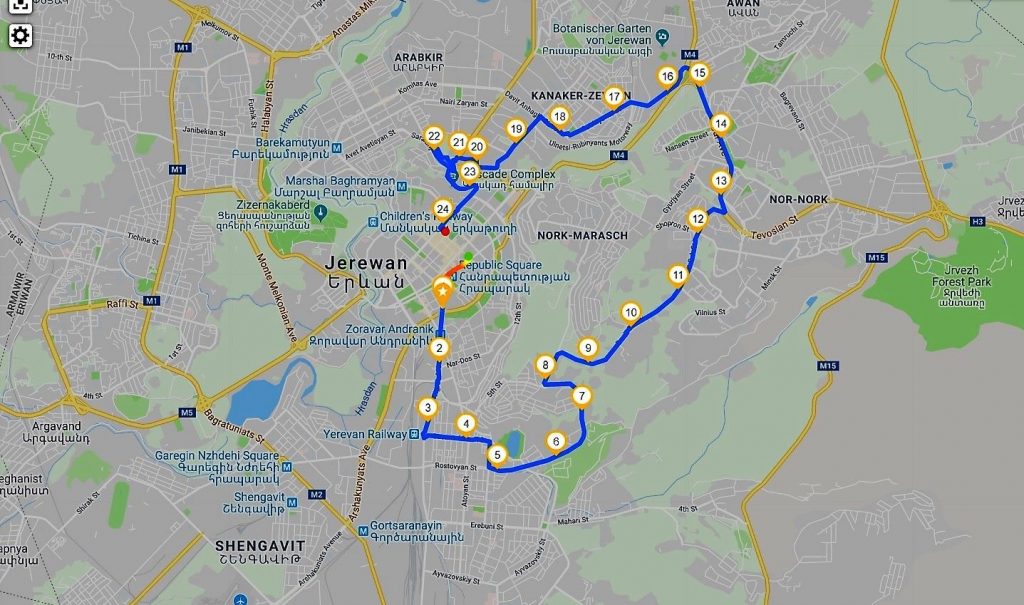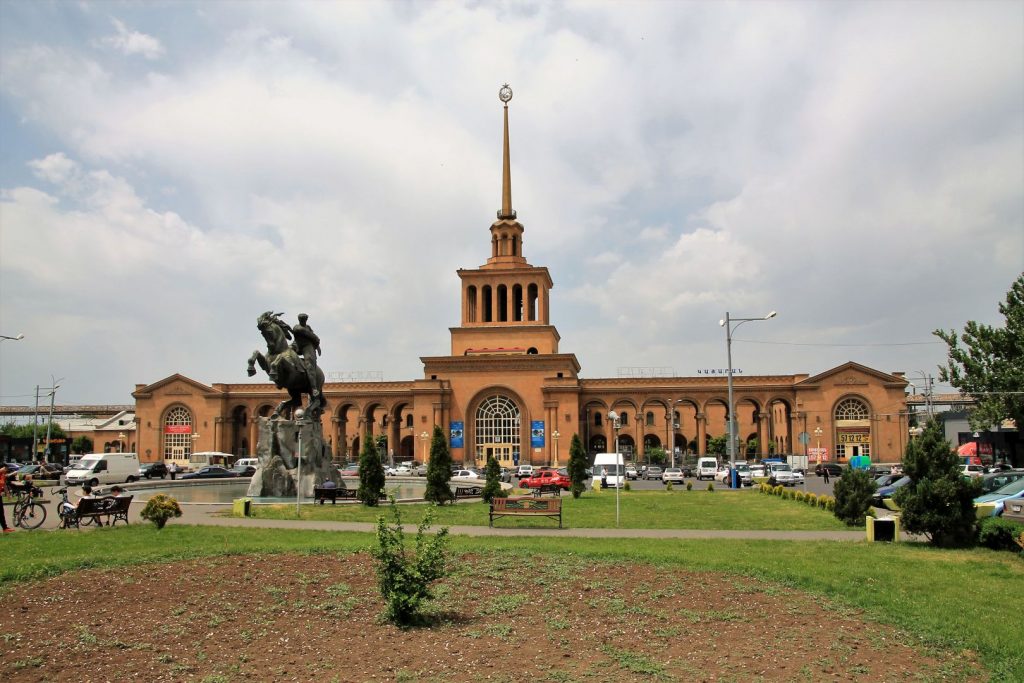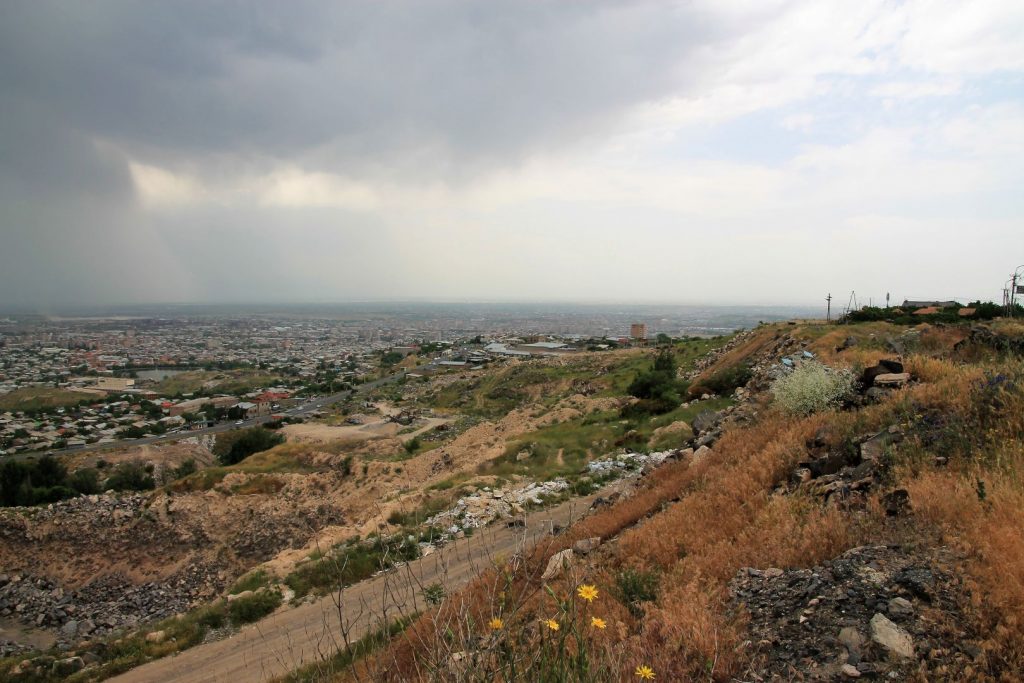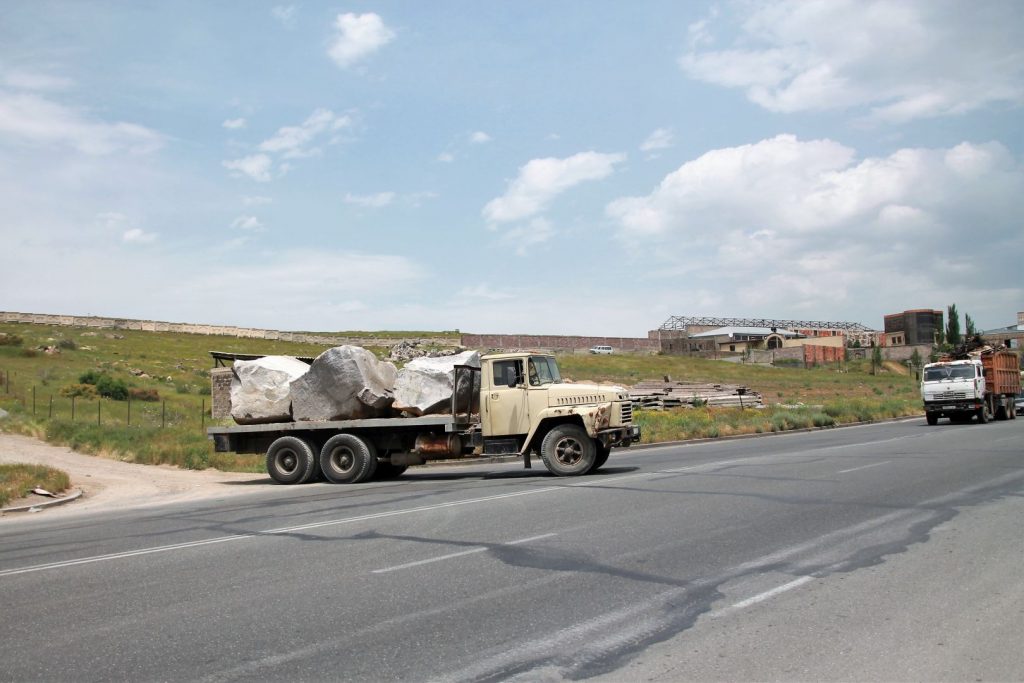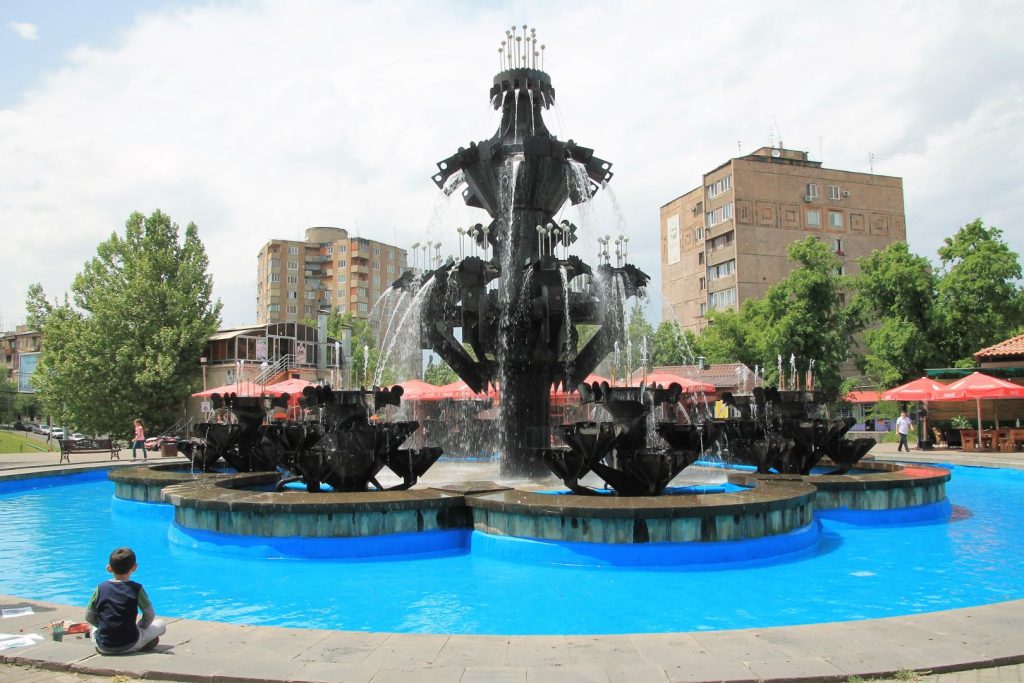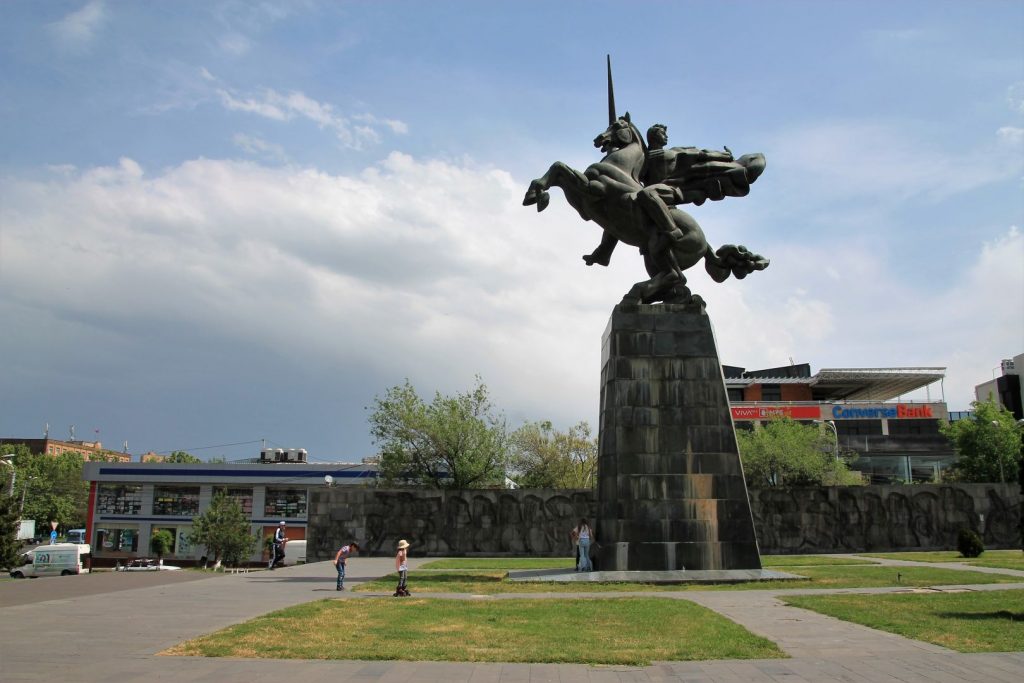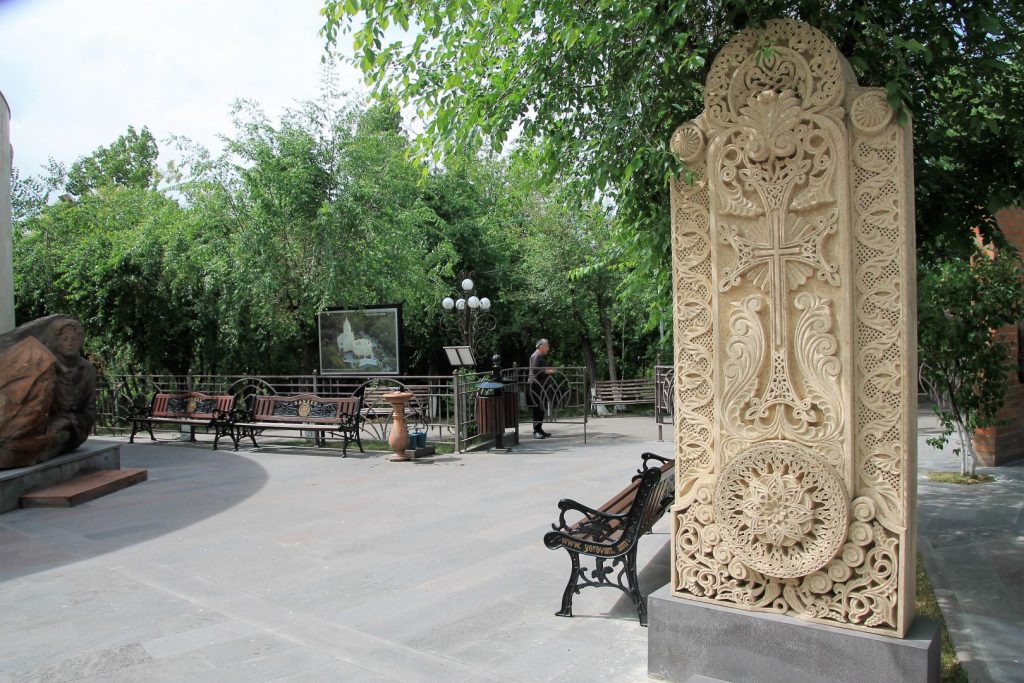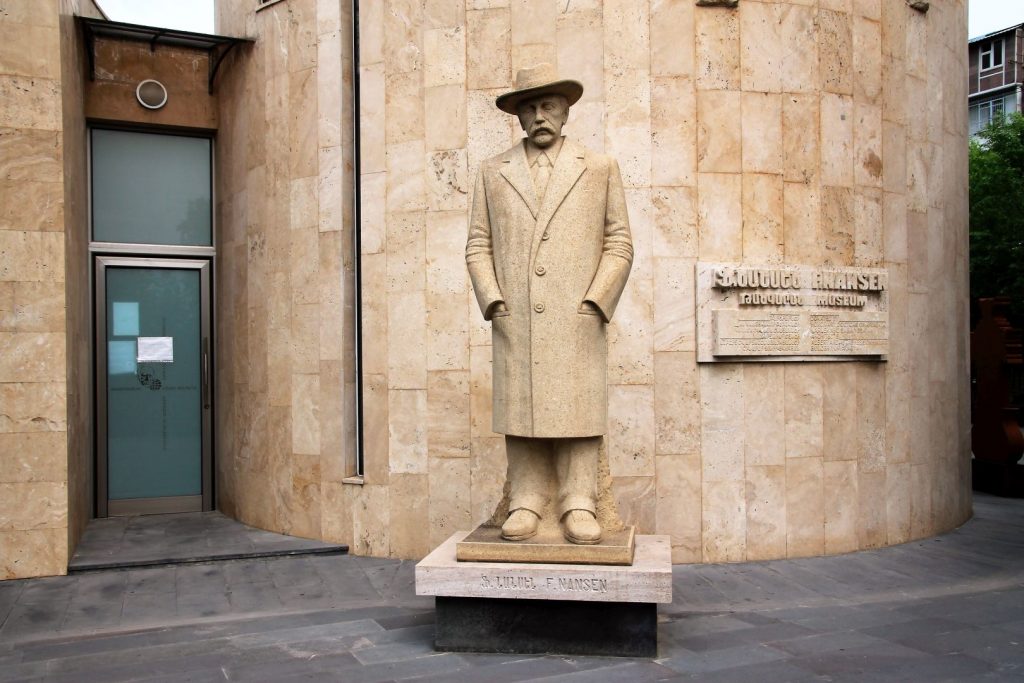 Garni Temple – The Bus Ride
Surely I could not leave it like that and decided the following day, Sunday, to go to Garni Temple the lazy way: by bus. I learned there is the GAI Bus Station near Nansen Park which I had discovered the day before – actually it is right next to the big Mercedes Benz Showroom and a little local fresh food market. To go there I took GG but a bus or Marshrutka would also have been possible. From GAI station another Marshrutka goes to Garni. I forgot the number but it says Garni in Latin letters on the front of the bus so it can't be missed. There is no schedule, it goes once it is full. The ride is quite bumpy as the road has many ups and downs and turns. A little boy was not used to it and throw up in the bus, poor chap. No one complained by the way, everyone understood. Looking at the road and the distance I was glad that I did not go that road on bike the day before. Including waiting time it took me something between 2 and 3 hours to get there, I finally arrived around 3 pm in Garni. For the way back I had to take a Taxi as waiting time for Marshrutka was excessive and when finally one arrived it was packed with people, sitting on the floor. I shared the taxi with others who had waited, and it took only 40 min to drive me home.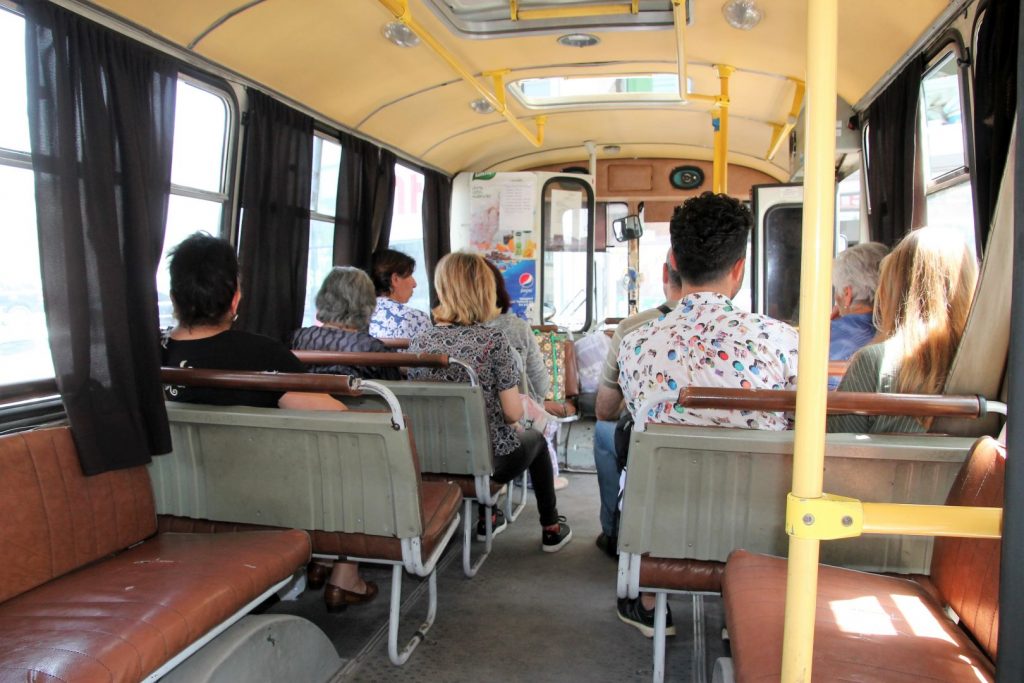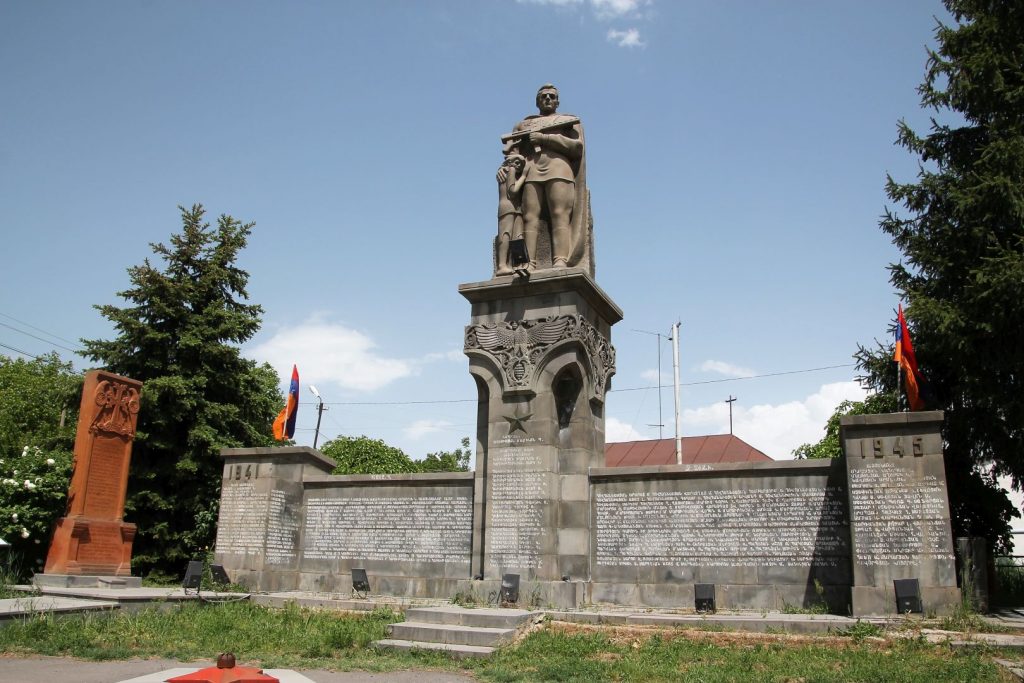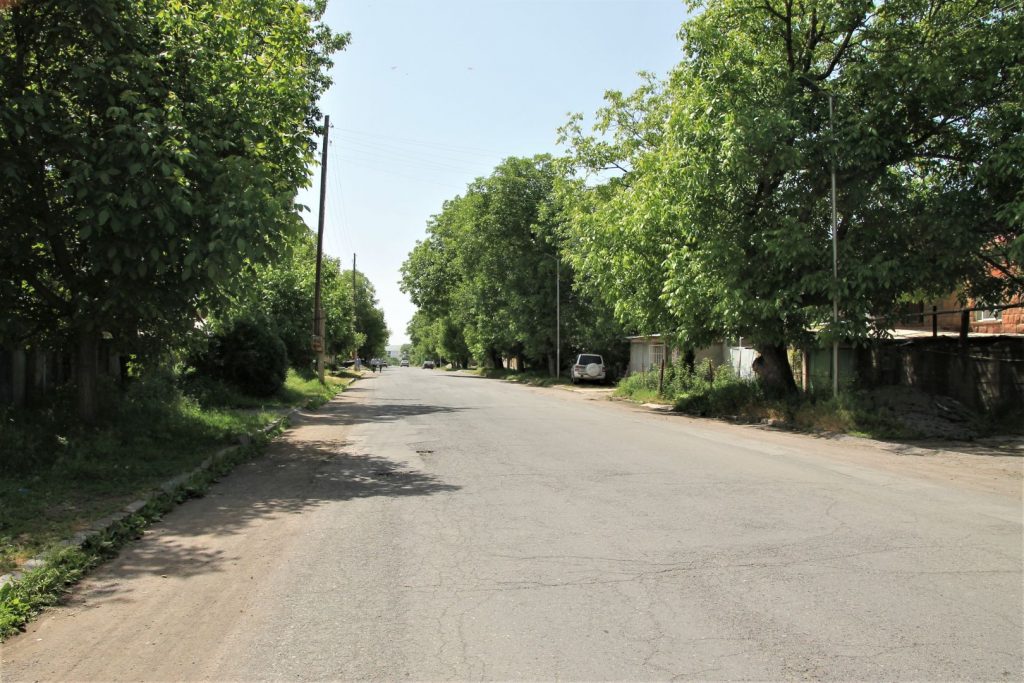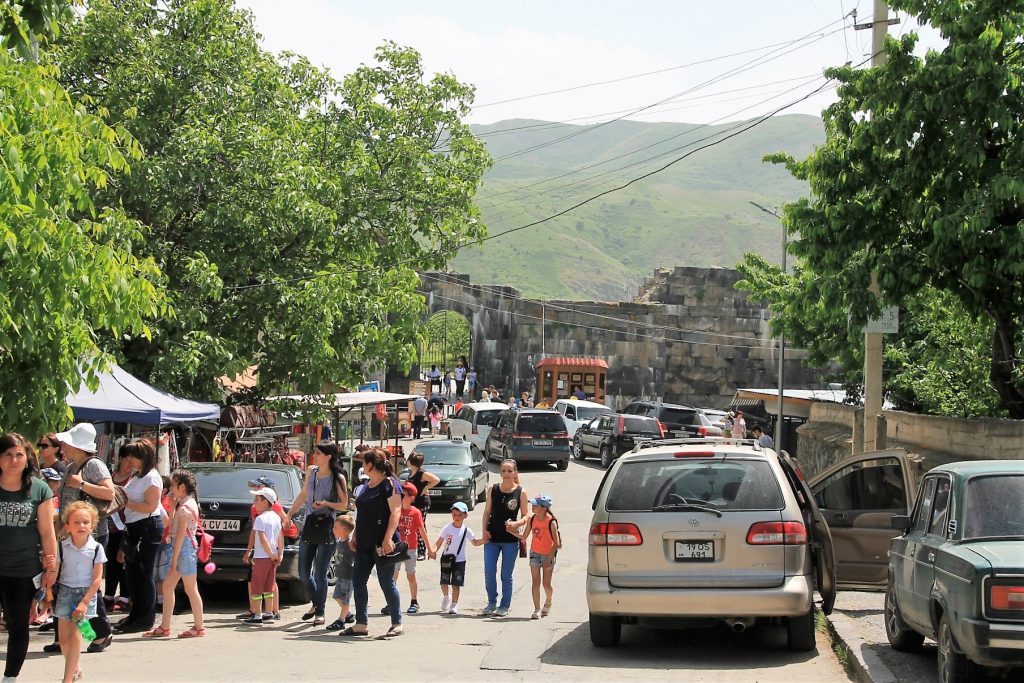 Garni Temple – An Alluring Place
Wonderfully built – of course- on a cliff edge above the Azat rivers gorge with a breathtaking view onto the mountainous surroundings. I think its true that this is one of the nicest places around Yerevan. Maybe the fact that it is a temple and not a monastery makes already an entlightening difference. I left the marshrutka one stop earlier so I could walk through the Garni village along the street shadowed by massive walnut trees and pay a visit to hte memorial of the second world war. Soon as I turned left to towards the temple it became crowded and busy, busses, taxis and cars that carry the tourists in large numbers. Entrance fee to the temple is 1500 Dram. On the left hand side right before the entrance there is a restaurant with an open air terrace overlooking the gorge and serving Armenian food and great local wine that really tastes like the grapes it is made from (I had a red one, a glas is 2000 Dram but definitely worth it). The temple dates back to the first century, it is a greek style building with 24 columns around representing the hours of a day. Nearby are the remains of a roman-like bathhouse and a place where a church used to be, only the base has survived. All in all it is a magic place and I spent about two hours just siting there and enjoying the location and the view – half of it with that wonderful wine on the terrace.
Nearby is the Geghard Monastry which I heard is worth a visit too but I did not go. More importantly there is a path leading down into the gorge to that little stream. Also I saw other paths from the distance which means in this area its possible to go for a nice hike. It is very temptimg to dive down where the water is or climb up on the other side of the gorge on one of the mountains there. So I have to come back ! This time I unfortunately did not have enough time for a hike.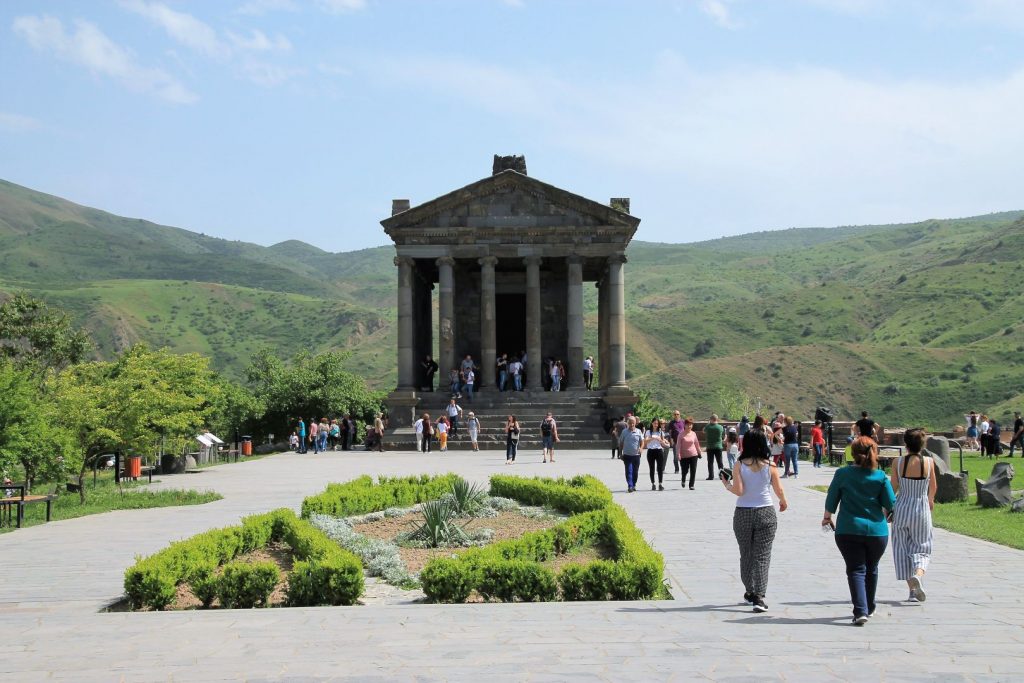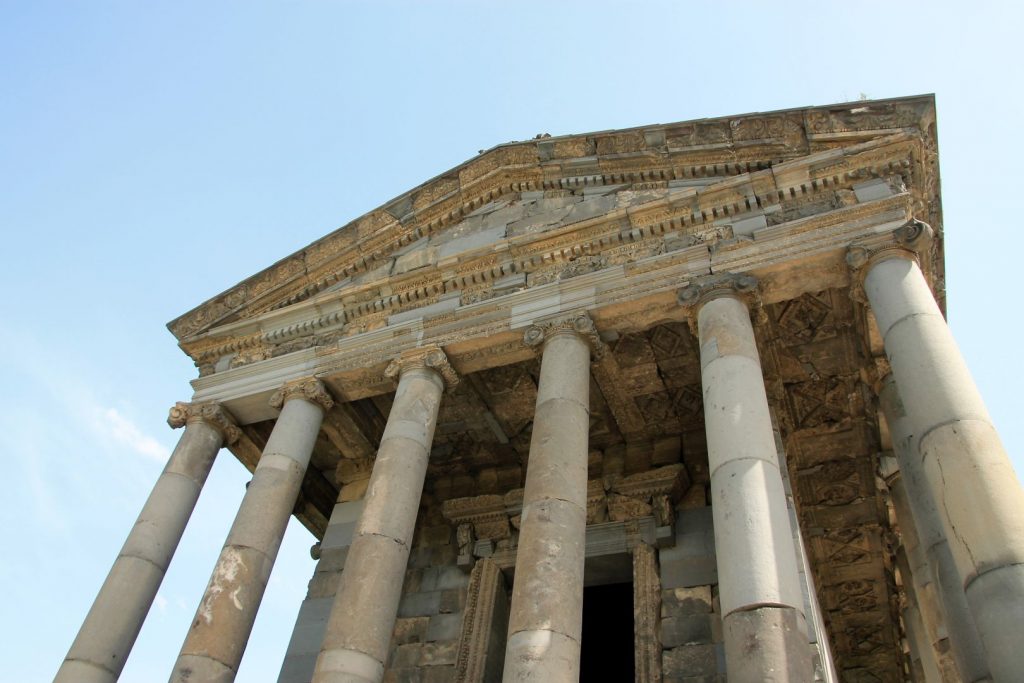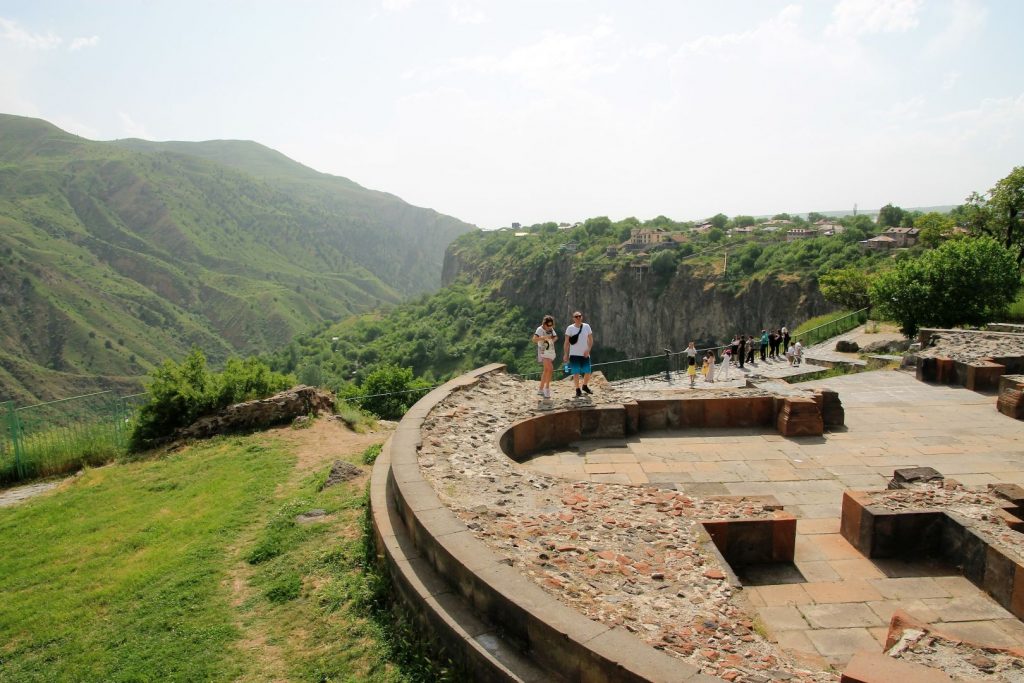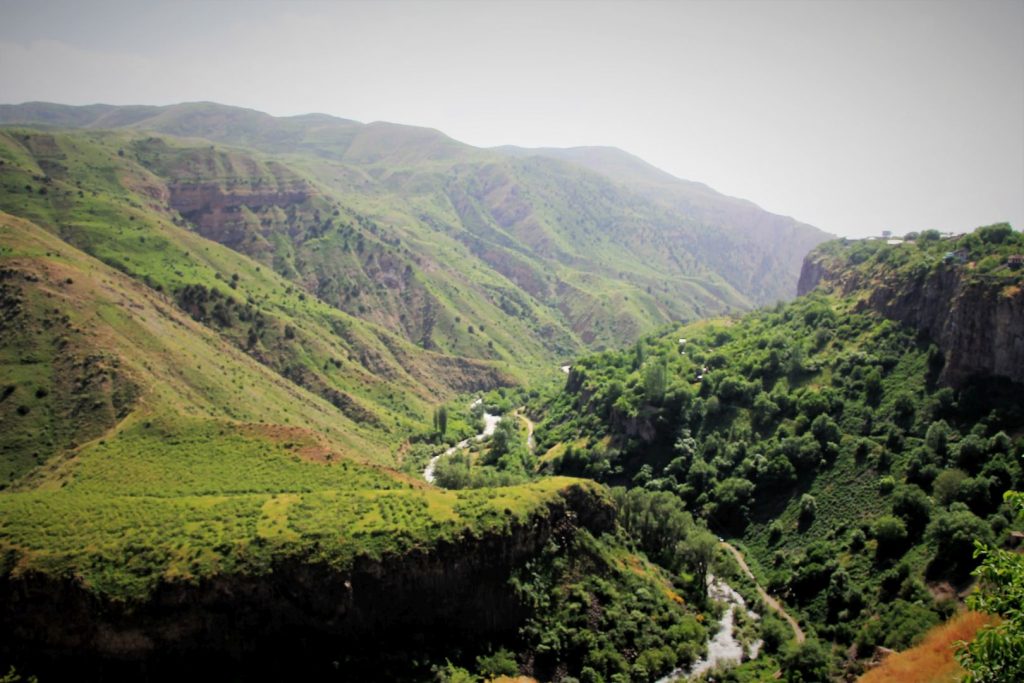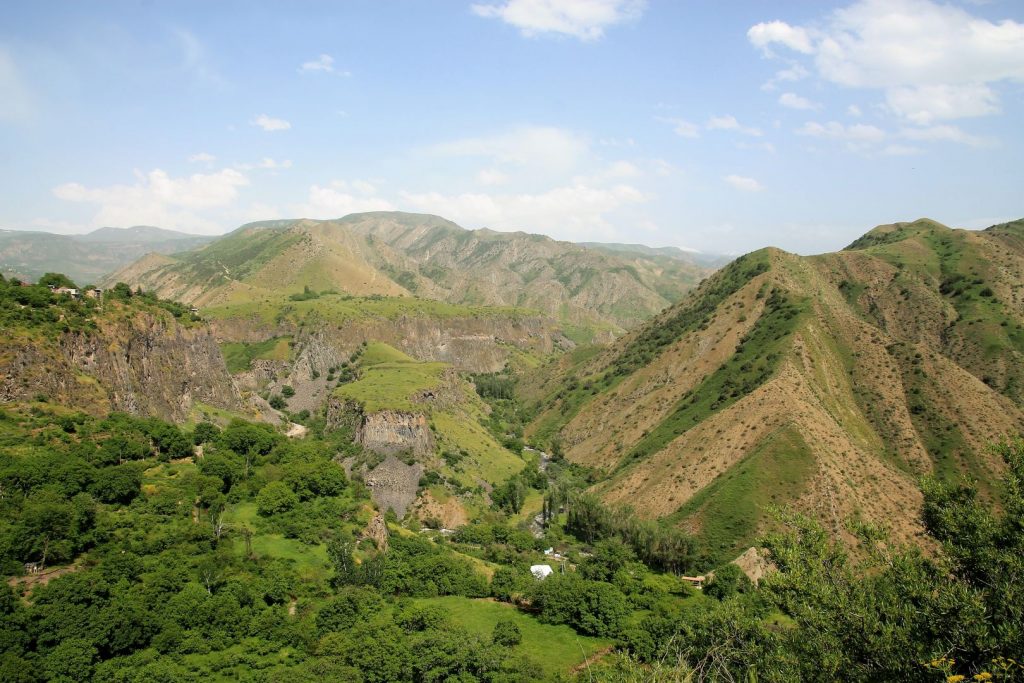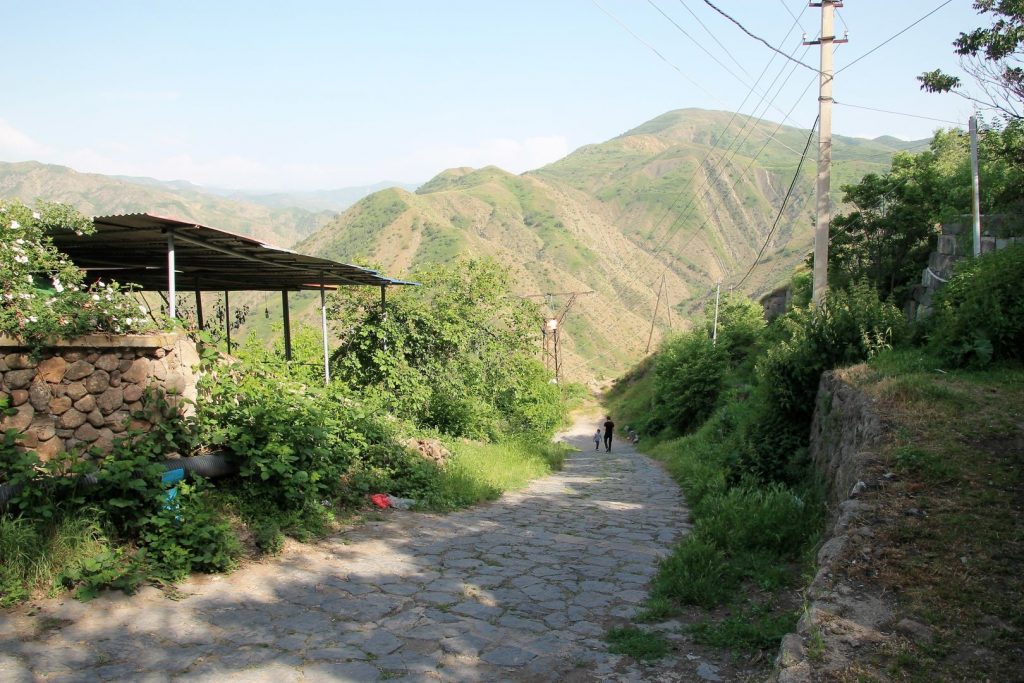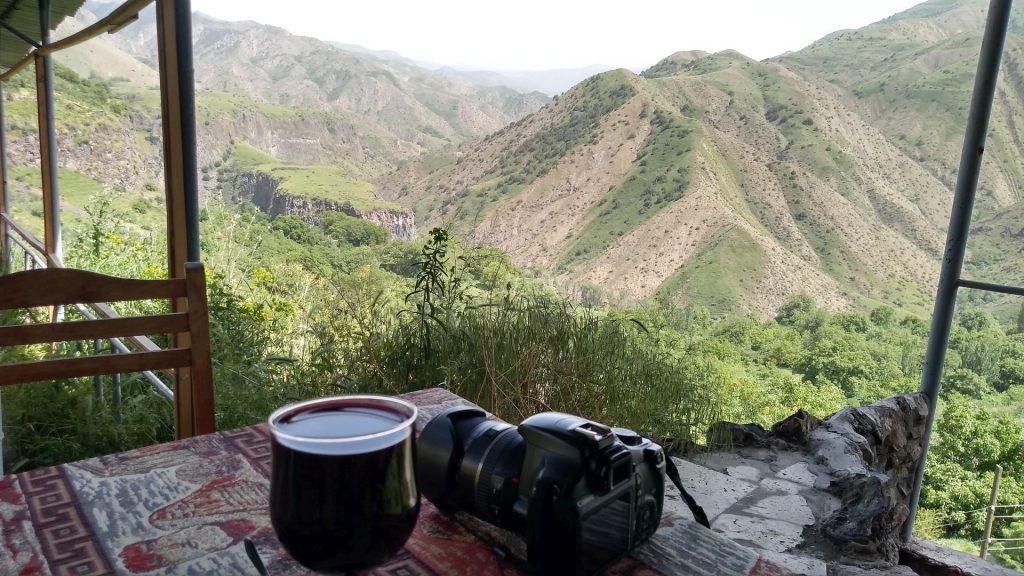 A few days later I had the perfect cycling experience to make up for Saturdays nightmare attempt to cycle to Garni and little later a wonderful hike through the National Park of Dilijan.
Read more at Hiking and Biking