Last updated on 11th June 2020
New Zealand
The land of "Lord of the Rings" nurtured a desire to travel for many years. It promised majestic mountains, powerful glaciers, secluded bays, nature reserves, alpine paradises, thousands of kilometres of rugged coastline, and lakes so blue that no filters are needed. And that is exactly what I found. There is simply no way to explore New Zealand's South Island and not to be astounded by its spectacular landscape and culture.
I started my adventure in the southern part of the South Island, in Queenstown, and slowly traveled up north. I felt that is the best way at the end of the New Zealand summer and during autumn as climate promised to milder in the north during autumn.
I have followed renowned hiking trails, discovered unique wildlife, bohemian towns, historic sites, and starry skies. Officially named Te Waipou, which means water and greenstone in Maori, the South Island spoils with gorgeous vistas in endless variations.
Unfortunately, my travels came to an abrupt end when Corona Virus reached New Zealand and made an end to everyone's travels. I had not reached the northern part of the South Island by that time yet, and had not seen the North Island at all. I have to come back.
The Capital of Adrenalin
Queenstown was named after Queen Victoria. It was founded around 1860 as a gold mining camp but is today a premier holiday destination for New Zealanders and Australians, as well as oversea tourists like me. One tour guide put it to the point when he said that the area does not have any industries or income other than tourism. "The only reason for Queenstown to exist is you, our visitors".
Nestled on the shores of beautiful Lake Wakatipu at a picturesque bay, Queenstown is framed by the majestic Remarkables mountain range. The landscape alone already will take one's breath away at the time of arrival. Rugged mountains, vast lakes of deep blue color, clean and crisp air, spectacular views in all directions, and so much to do. Known as the Adventure Capital of the World, Queenstown offers an amazing array of things to do, for all seasons and all levels of thrill, from bungee jumping to relaxing massages, helicopter flights and submarine diving, skiing in winter and mountain biking in summer and so much more. I can hardly list them all. Hotels have big books full of adventures to choose from for tourists. Travel agencies write a long list of activities filling pages of adverts. You name it and they will have it. Every second shop in town is a booking agency. The other halves are outdoor shops. And among those shops are hotels and restaurants. That is Queenstown.
Queenstown is tourism only, there is nothing else than that. And it is completely packed with people. When I tried to book a hotel, the place was sold out, even backpacker dormitories, and I had to take one of the last rooms somewhat outside of the town centre, for a comparably steep price. It took me two days to digest the amounts of money I was about to spend here, the prices for accommodation, food, tours, etc. are very steep. New Zealand's price level is no fun!
There was no "New Zealandish" type of life going on that I could encounter. There were just loads of tourists all around me having fun during their holidays. So I joined and chose a few excitements too. As I am traveling to see places my choices involved getting around.
I found it worth visiting the Botanical Gardens which stretches beautifully along the shores of the lake. Lake Wakatipu ist New Zealand's longest lake (around 75km) and it is also one of the countries deepest, 360m on average (!) carved by a series of glaciers over thousands of years. I went jogging along the Frankton Arm and the Kawarau River and I think that is certainly the most beautiful jogging track that one can have: along the raging turquoise waters of the river on the foot of the Remarkables.
Another little highlight I found on a hot summers day is Queenstown's Minus 5° Ice Bar where everything is made from ice, where one can mix the drinks in glasses made from ice – the most expensive drink I ever had I believe – and admire some beautiful ice sculptures.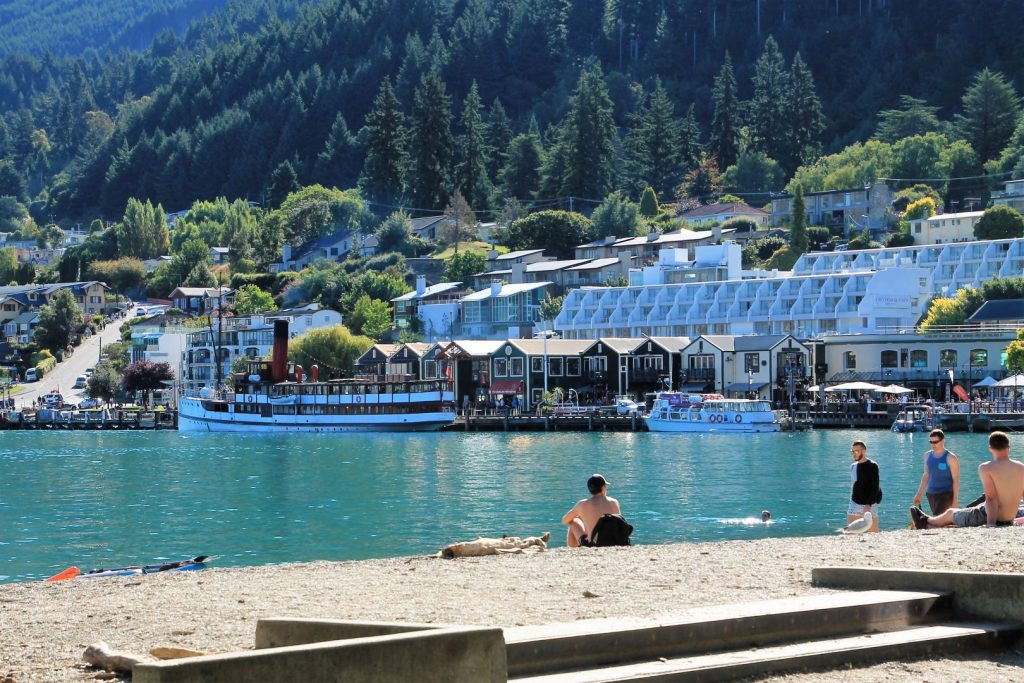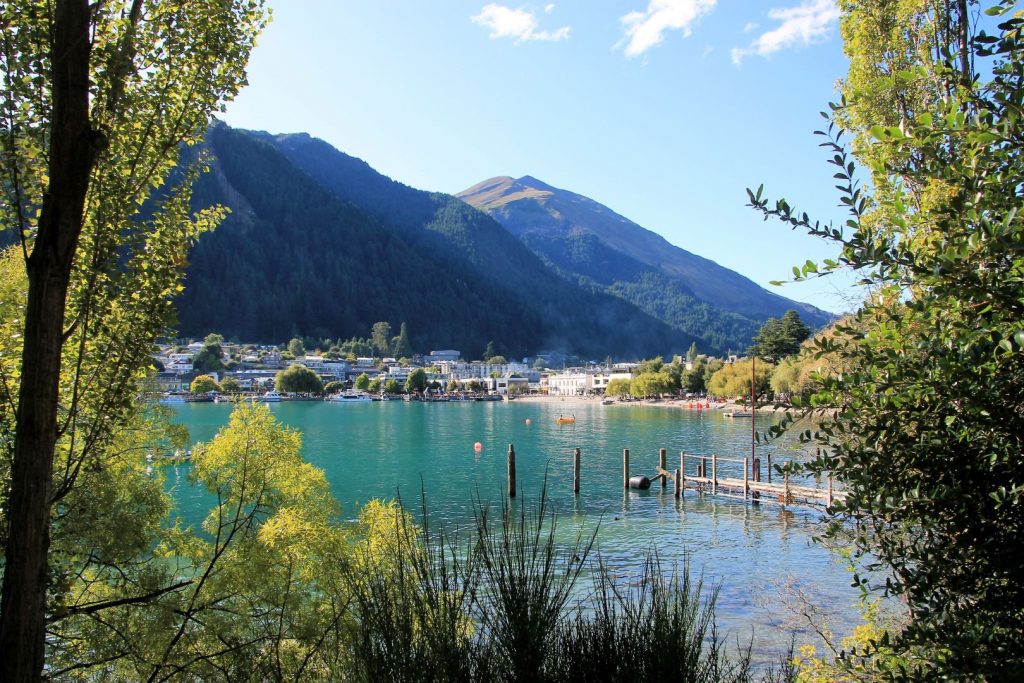 Skyline Queenstown
Queenstown is a rather small place located at the foot of Ben Lomond Mountain. On my first day, I took the cable car, called Skyline gondola, for a scenic ride to the top of Bob´s Peak for a stunning view at Queenstown and Lake Wakatipu, at Coronet Peak, The Remarkables, Walter and Cecil Peak. From here the hiking path starts to climb up to Ben Lomonds saddle or even entirely up to the summit of Ben Lomond. But for this day I only took a short hike of 30 min following the Skyline Loop Track. It took me to the take-off point for paragliders and offers a perfect view onto Ben Lomond.
The Tiki Trail is an alternative route to get up the hill to Skyline. It is a challenging steep climb of at least one hour for those who don't want to pay the 44 Dollars for the gondola. I did this trail the other way around after coming home from the Moonlight trail the other day. The downhill hike is even worse I believe as my knees were complaining a lot! Far more thrilling is it to ride that trail downhill on a mountain bike! The way to do it is to take the bike up the mountain using the gondola and ride downhill on the bike trails next to the Tiki Trail. And repeat. A beginner like me found that ride was too scary as it is really steep but for many riders it was fun.
The other fun thing to do is to get on the so-called Luge, a small vehicle on four wheels, and pelt along the Luge slope on the Skyline top. Especially kids and families enjoyed that, I had a nice coffee at the Stratosfare restaurant instead and enjoyed watching them. And of course, I could not get enough of the spectacular view at Queenstown.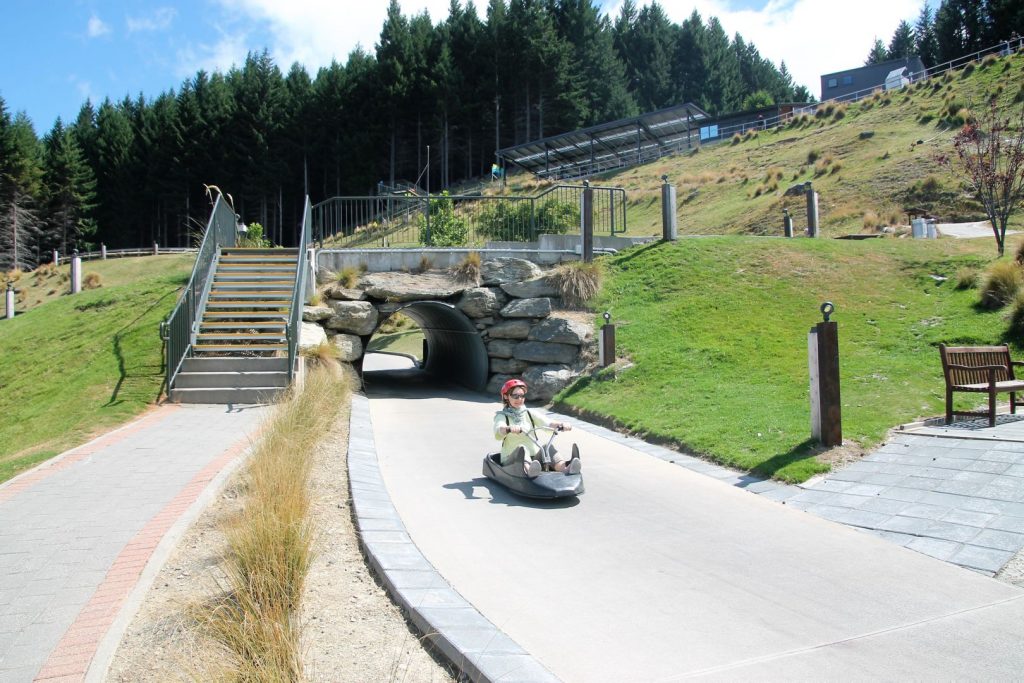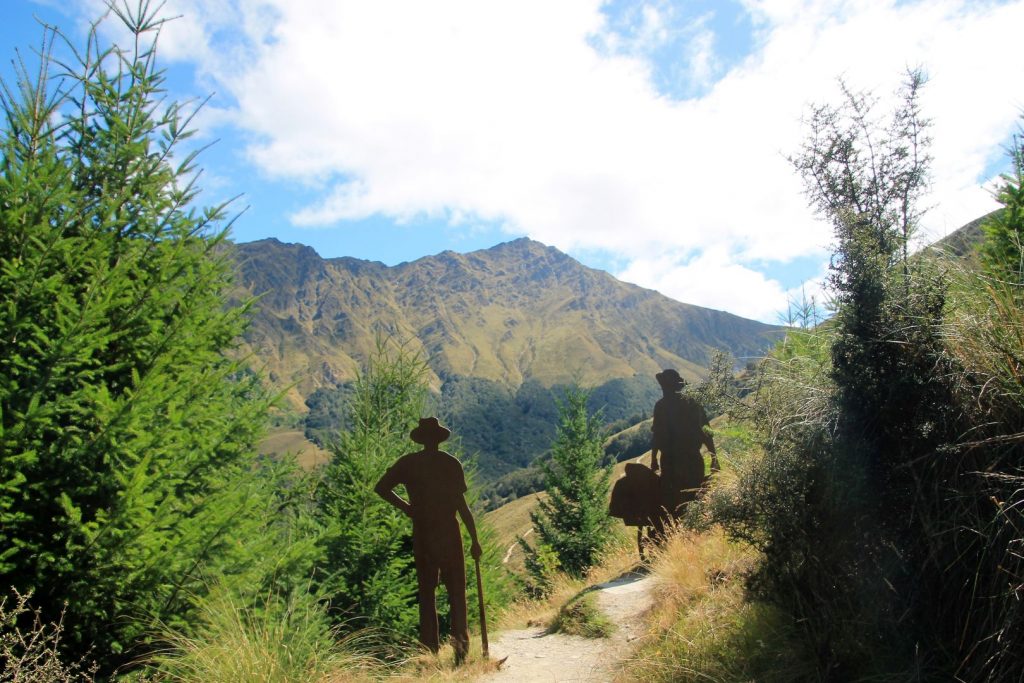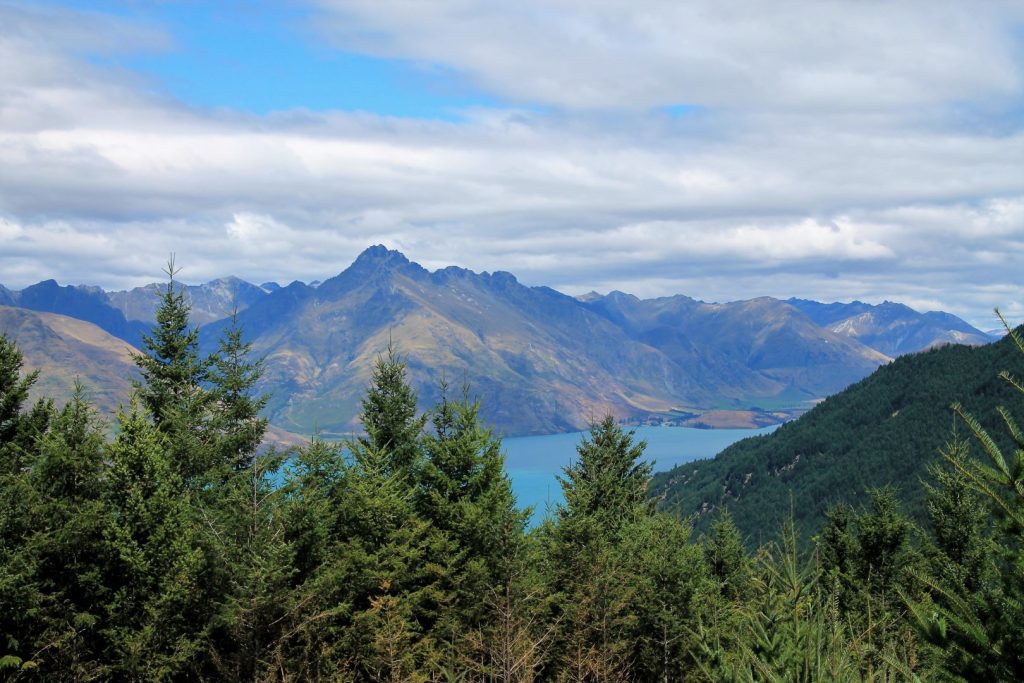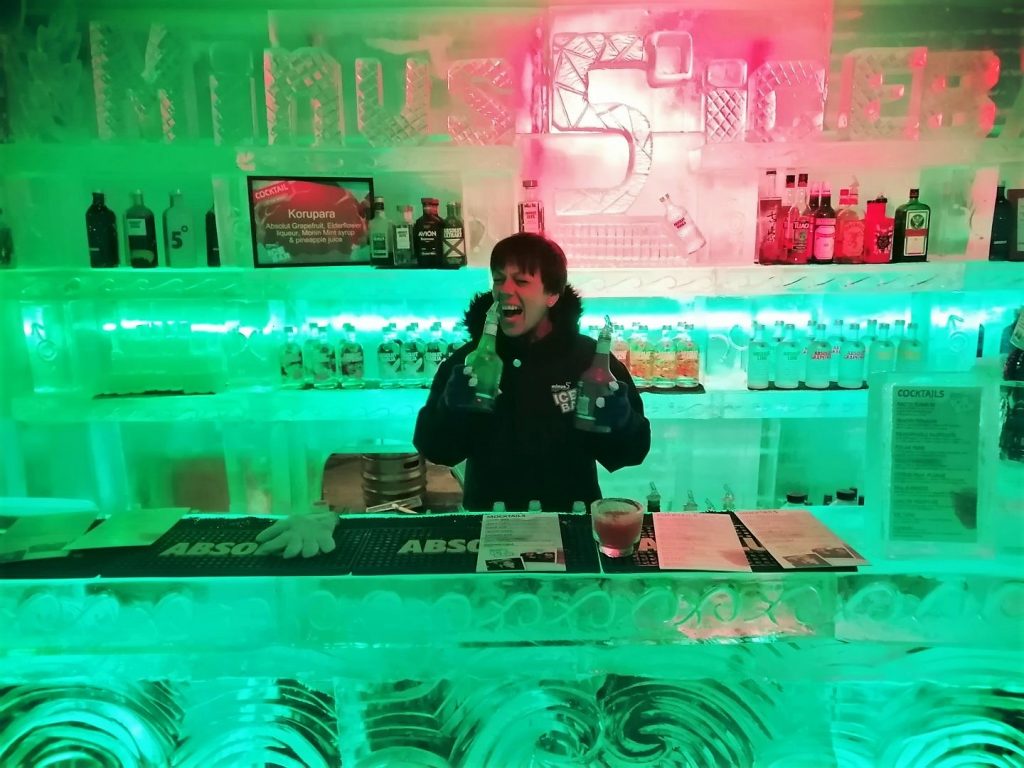 One Million Dollar Lake Cruise
The name of this cruise sounds promising, and so does their advert: one of Queenstowns best lake cruises. A small boat took me and some 30-ish other tourists up the Frankton Arm of Lake Wakatipu, sadly we did not see the rest of the lake. Price was 49$ and it took about 90min but not because of the distance we covered rather than the slow movement of the boat. The scenery is magical, we had amazing views at the Remarkables, the Kawrai Bridge and Kelvin Heights with its millionaire's villas. Maybe that's where the name came from.
Atherton bike trip
The other day I booked a tour to cycle from Atherton back to Queenstown, for 69$. Regular bike rental is 55$ and the rest was charged for taking the bike and all riders to Atherton, a little gold miners village that now exists only for tourism. We were handed out the bikes (pretty good ones and well maintained) and our helmets and everyone could cycle back individually. We followed the Arrow River Bridges Trail and later the Twin Rivers Trail back to Queenstown. It turned out it was a smart decision to do the trail in the direction from Atherton to Queenstown and not the other way around. I enjoyed more downhill passages which would have been nasty uphill rides in the opposite direction. But there were still some climbs but it was manageable.
Cycling a mountain bike on a gravel road was a new experience for me. I found it quite challenging in comparison to my fitness bike on a smooth road: it is far more exhausting due to friction and weight. I made a little detour to see the famous Bungee Bridge and watch the crazy people getting pushed into the waters (yes, some chose to dip into the river). Then I followed the Kawarau River back to the city. At the end of the trail, I chose to make another detour onto the Kelvin Peninsula. It turned out to be a very beautiful trail with a wild and windy cape at the end. Of course, this point can also be reached by water taxis for 10$ from the city but cycling around the cape was much more rewarding. I avoided the golf course and took the trail along the coastline, I discovered dreamy little beaches hidden among mighty trees, and at some point some funny goat sculptures overlooking the lake.
All in all, I made 55 km in 7h and had an amazing day out cycling through stunning landscapes on a beautiful warm and sunny day, following pristine rivers, crossing fancy suspension bridges, and admire spectacular mountain views. As the guide put it, there are "50 shades of green" in the landscape, targeting the Australians who might have forgotten how green looks like (referring to the drought and the bush fires that just had happened.). And the waters have another 50 shades of blue. All this is just amazing.
Only one little thing: the missing trees in some areas. Trees are still getting cut, logging was and still is a big business even though there is not much forest left. And other trees are killed by poisoning, killed by New Zealanders because they are classified as a pest, which means not native. Can you believe it? There are entire hillsides of dead trees.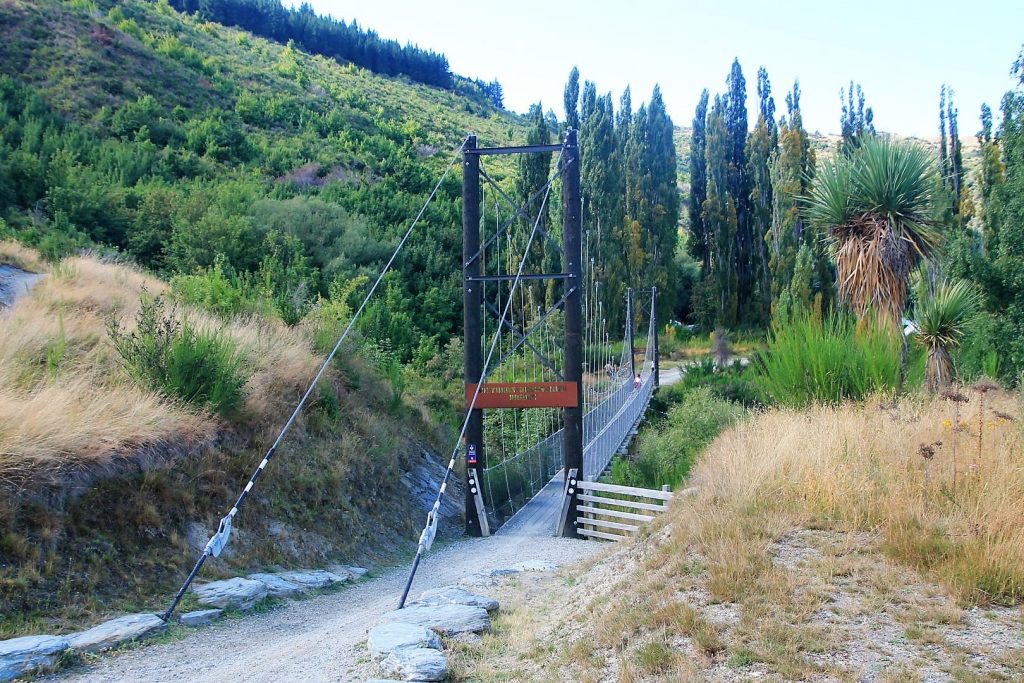 Arthurs Point to Queenstown Hike
via Moonlight Track and Ben Lomond Saddle
Being in QT must involve at least one hike in this land of unparalleled beauty and majestic mountains. The one I chose is a really good one. It has the most scenic views of the mountains, canyons, and the lake. Not many other hikers venture this trail and I found myself in the middle of the New Zealand wilderness, a feeling of reconnecting to nature. And what a beautiful nature!
I started the hike from Arthurs Point Bus stop and had taken public transport. By doing so I found out it would have been better to take an Uber for maybe 20$ which would have saved me some time and energy. Not only that there is only one bus per hour and the connecting one does not match the departure time, but also it takes another 1 or 2 kilometers from the bus stop to the trailhead of the Moonlight Track. That walk goes along the road hence is hardly enjoyable.
Once on the track, it lead me all the way around a big mountain range high above the Shotover River canyon: I could see the boats speeding and little later the huge Canyon Swing. The landscape is stunning. I wanted to take photos every few meters as I was amazed time and time again, around every turn of the track. The trail is narrow but not difficult to walk. The most challenging for me was to walk past the many cows that decided to reside on the track and turn it into a muddy pool. Cows are so much bigger than me and so I have respect. In particular, when I had to face the bull of the herd and needed to find a way to persuade him to let me pass. But I met so many of them on the way that with time I got an idea of how to chase them away. And eventually, they did move out of the way, to my thankful relief. Apart from cows I also saw a lot of goat and sheep roaming around on the grassland up and down the mountains.
I arrived after 5h at the Ben Lomond Saddle. It was already 5 pm and therefore too late to attempt the summit. And honestly, I was tired, having mastered 14km of wilderness and two ascends. So I rested and had a little snack while enjoying the phenomenal scenic view at Queenstown and Lake Wakatipu in one direction and at the skyline of alpine mountains in the other direction, and descended. Maybe another day I will go up to the summit of Ben Lomond, and maybe – for the summit attempt – better start from Queenstown and take the Skyline Gondola for the first ascent to the viewing platforms. That will save time and energy. The Tiki Trail is really steep and exhausting, which I found out walking the entire way down. Those last 2 km made my knees burn. After 19km and 7h I was exhausted, pain-shaken but happy and delighted.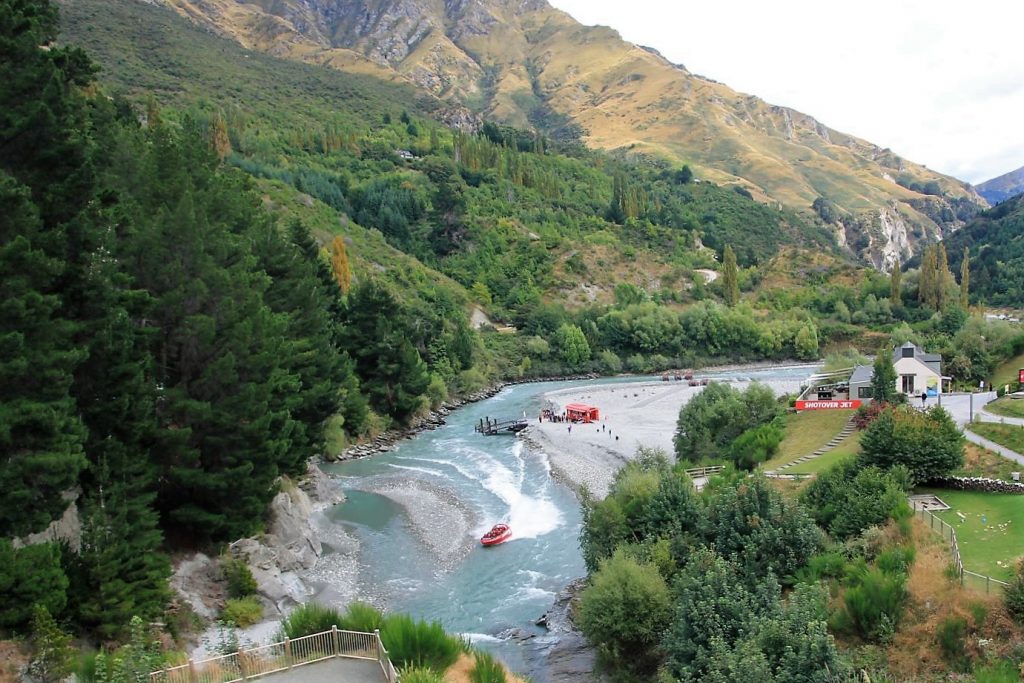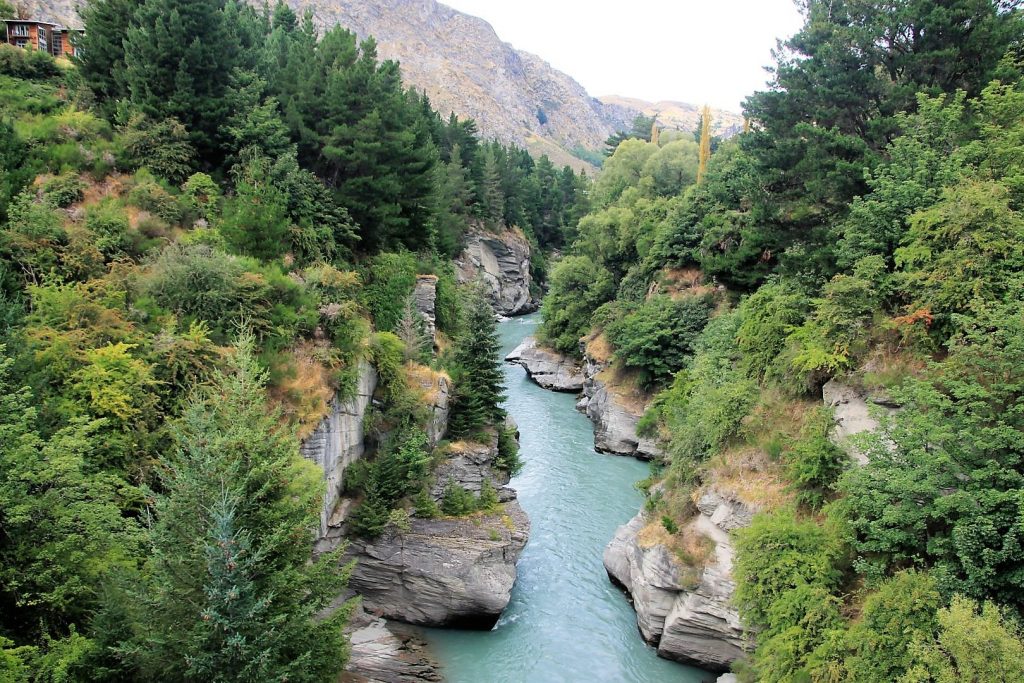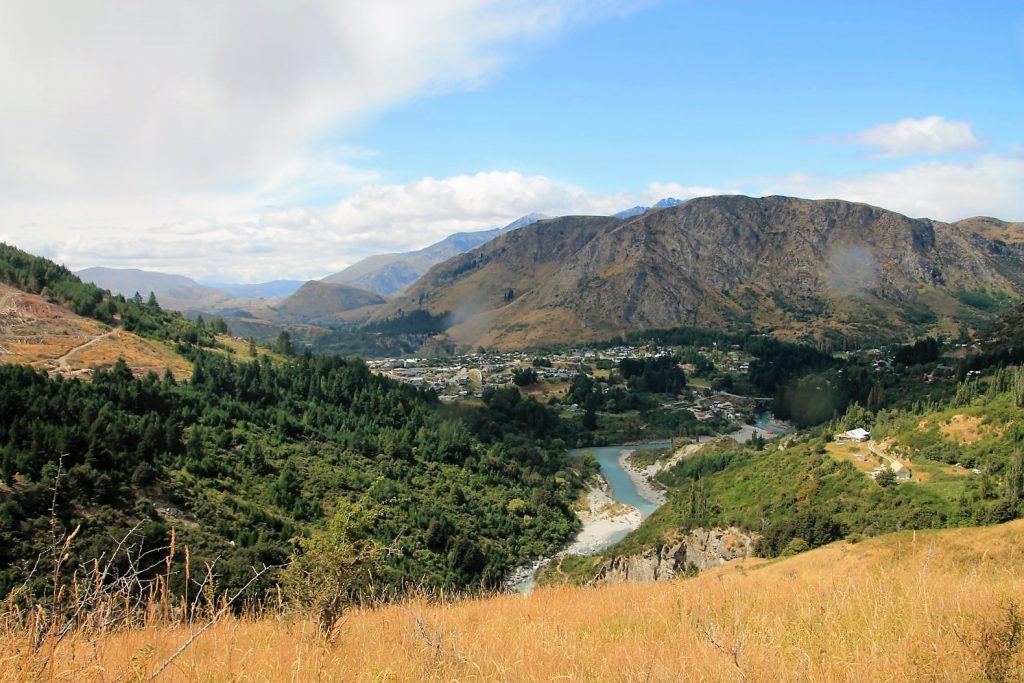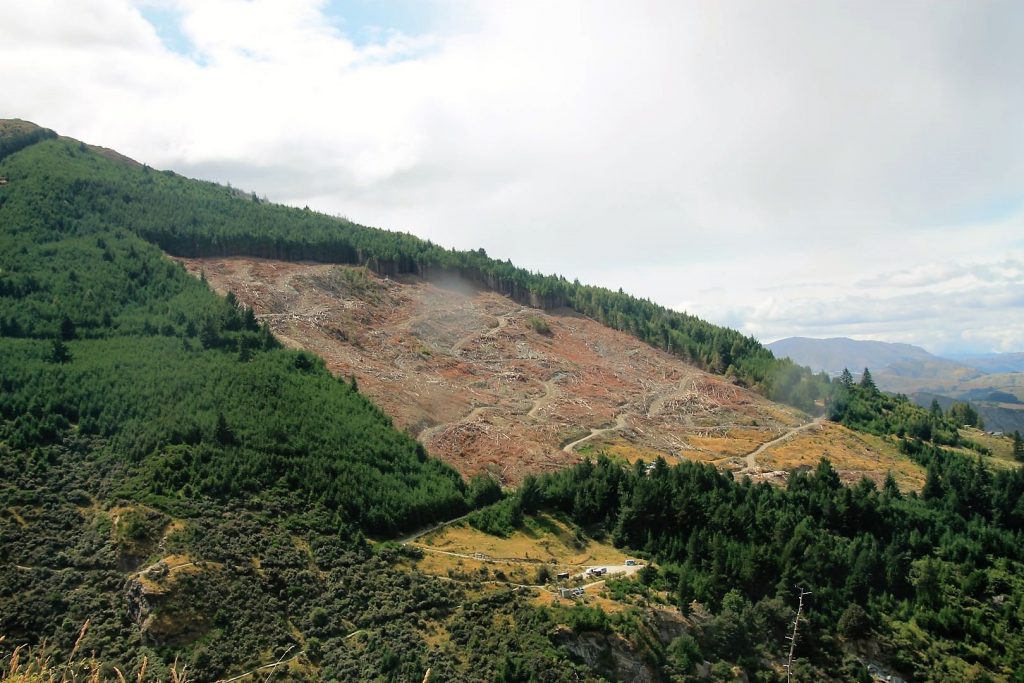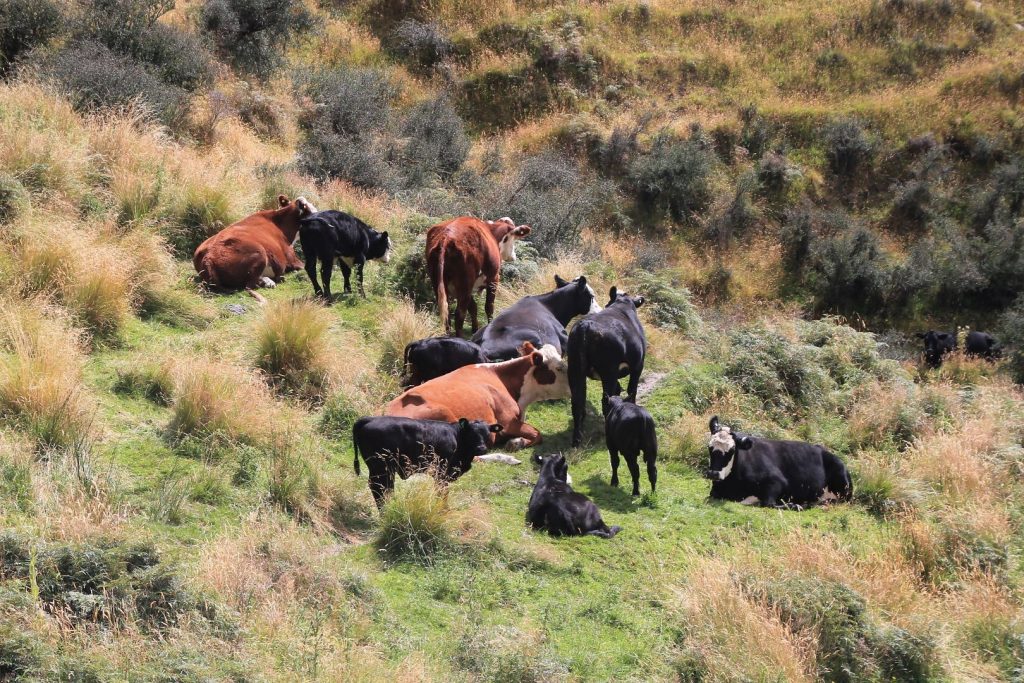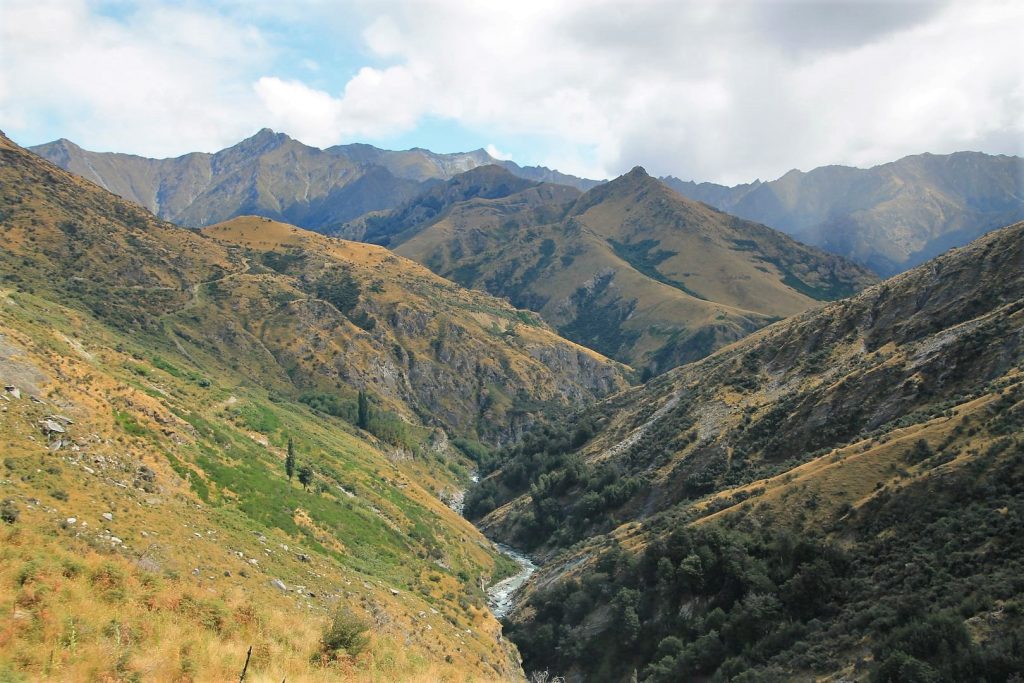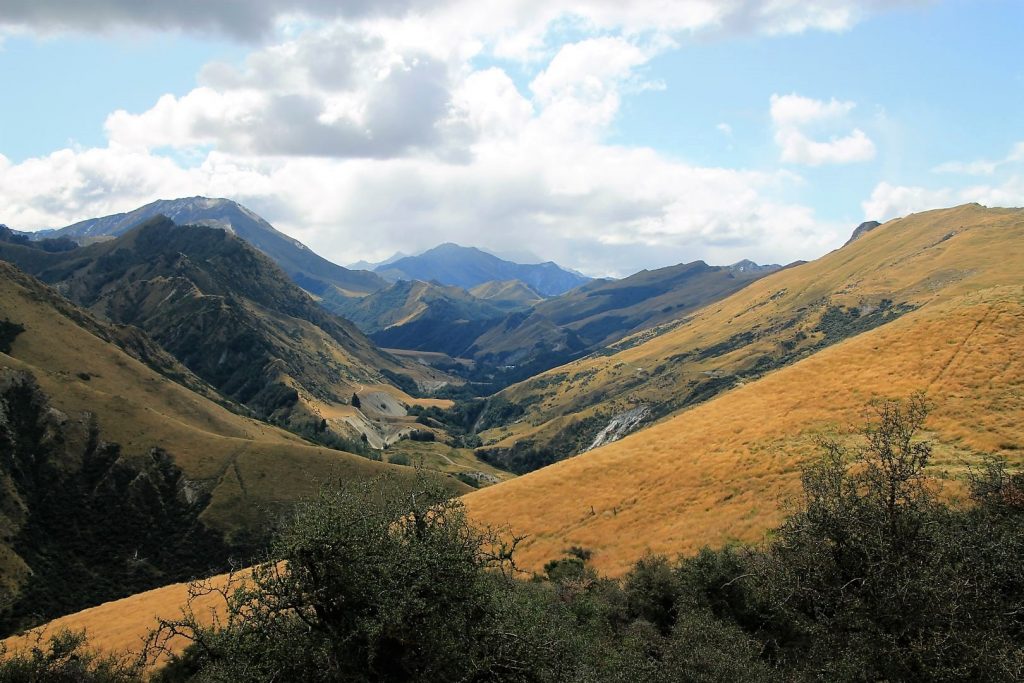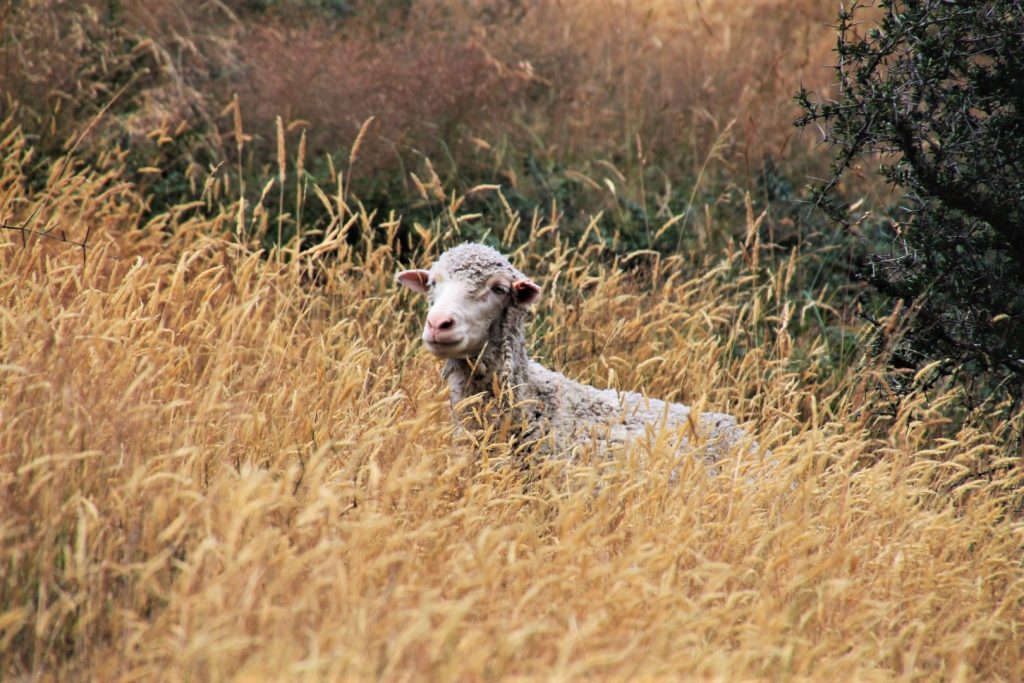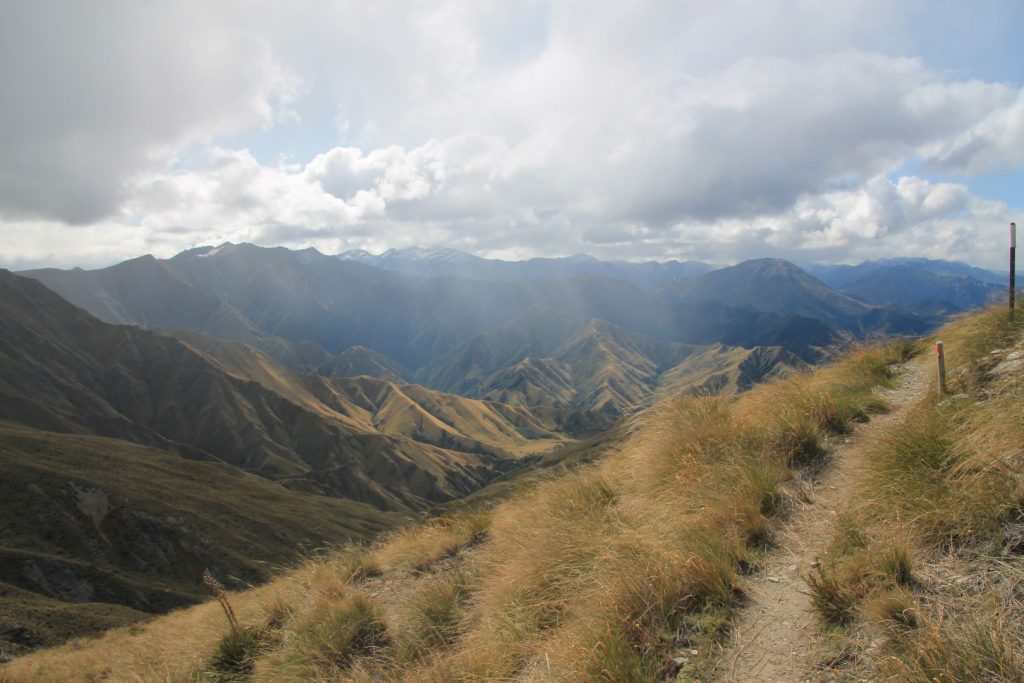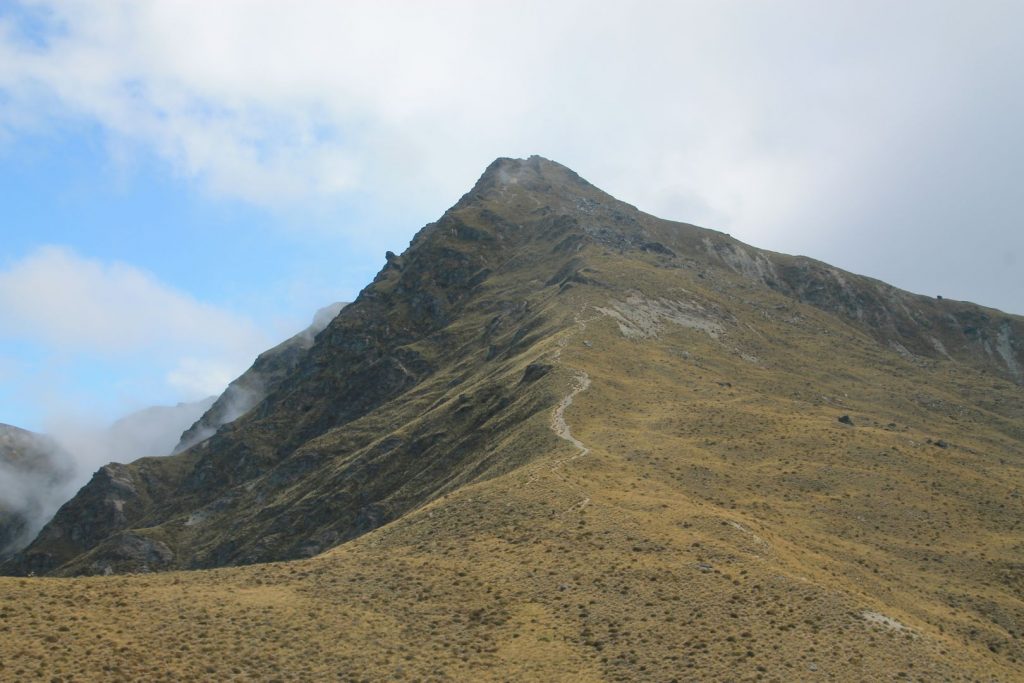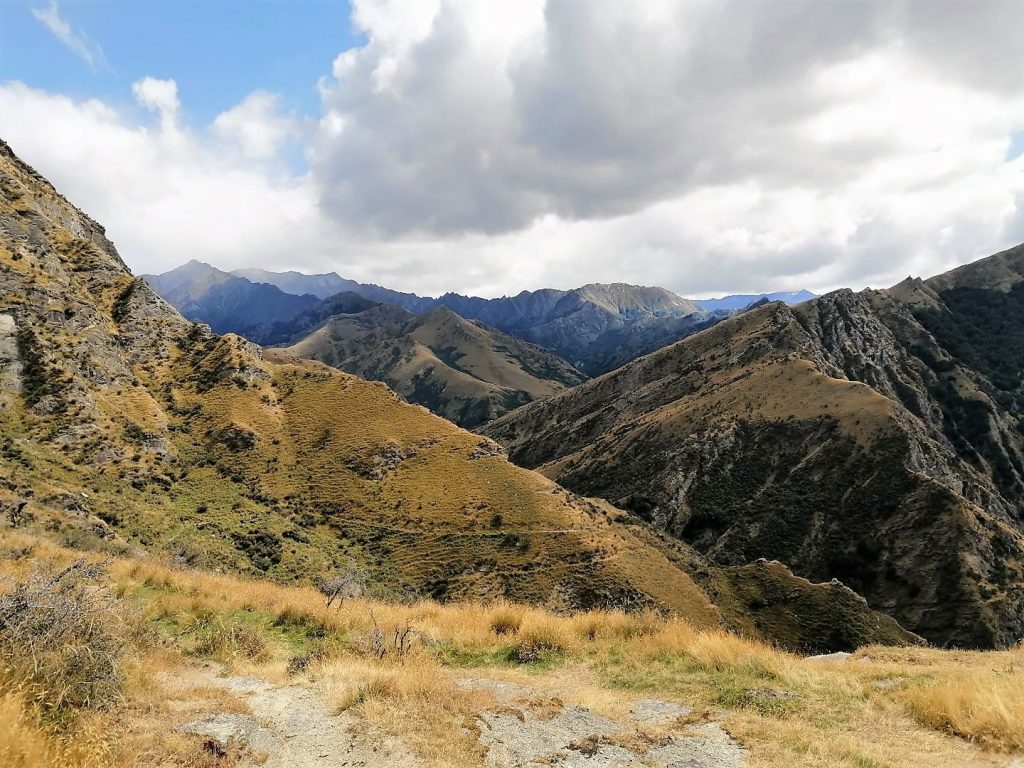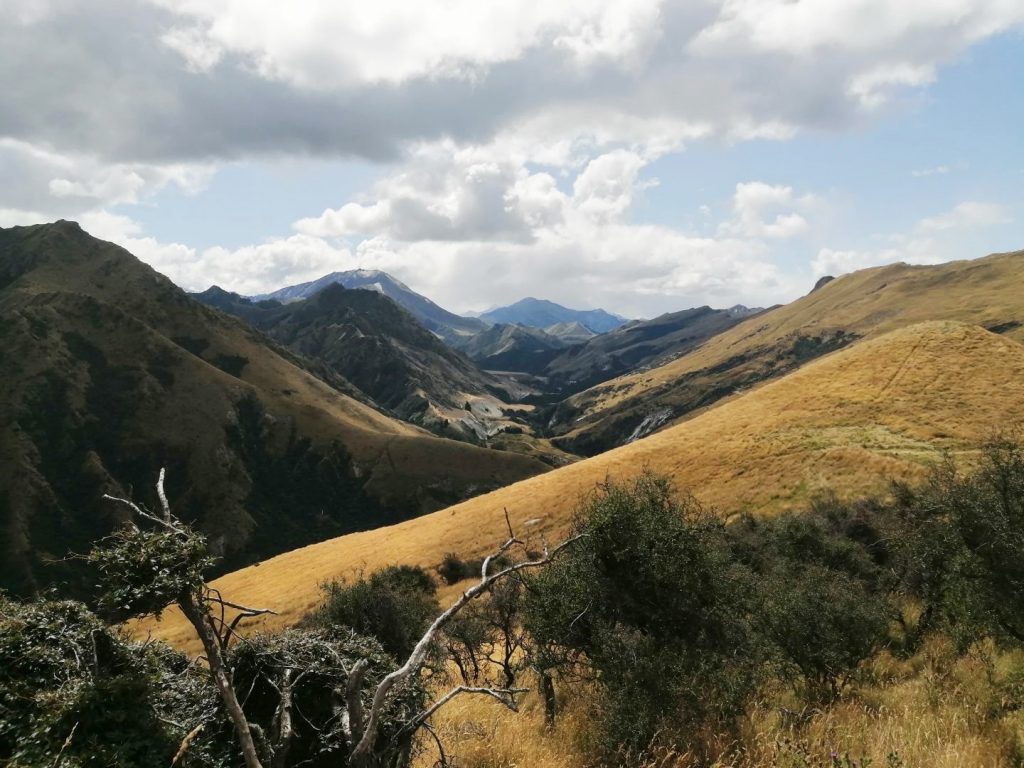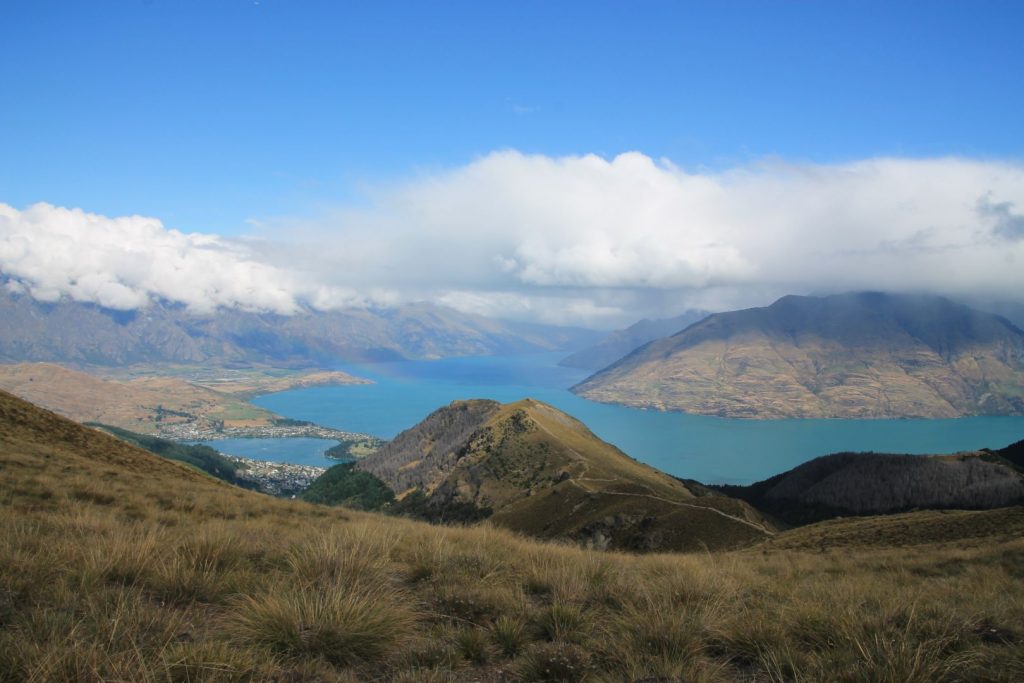 Milford Sound
The stunning features of Milford Sound are impossible to miss out and so it was a MUST for me to see that place. And it was as beautiful as it promised to be, I wished I would have had more time there.
I booked a flight with a small propeller-driven airplane and a cruise on the sound. We took off from Queenstown airport and flew above the rugged backcountry of Central Otago, before heading westward to where the glacial-fed rivers empty into Lake Wakatipu. We flew over two remarkable National Parks, Mount Aspiring and the world heritage listed Fjordland National Park. I don't have words describing the wonderful breath-taking landscape: steep mountains, shining glaciers, wild canyons, crystal blue rivers, and enchanted little lakes high above between the mountain tops.
Upon landing at Milford Sound Airport we went on a cruise boat and started our voyage cruising the length of the 16km fiord out to the Tasman Sea. Surrounded by some of the most magnificent scenery in the world: steep cliffs, thundering waterfalls, sparkling blue waters. We saw eagles in the sky and seals on the nearby rocks, and we got wet floating nearby the mighty waterfalls. We also saw rocks from which the former tree-cover had slid into the sound due to their exposure to wind and heavy rainfalls during the summer. For a longtime the access to the Milford Sound and the trails around were closed due to those wet weather conditions that caused the landslides. It was quite early in the morning and the Milford Sound was partly still shadowed by the towering mountains and filled with morning fog. A truly mystical atmosphere.
Flying back we chose a different route so that we saw another part of the Southern Alps. Those breath-taking and awe-inspiring views can only be experienced from the air. I found it worth having paid the high price, and it was surely one very extraordinary highlight of my travels.
Tandem Hangglider Flight
Something I always wanted to do was flying with my own wings, and I found the picturesque landscape around Queenstown suitable for putting my dream into reality. I found a discounted flight on a hang glider online and booked me in for a tandem flight. Oh, I was so nervous! We drove up the mountain and my pilot put the hang glider together. Then I was put into the harness and we practiced the start: Steps 1-2-3-run-run-run and never stop.
And then the moment of reality came. I had to race down a steep slope that led towards an Abyss and was not allowed to stop. The wind was hitting me in the face, and while running my body became lighter and lighter with every step, until my feet no longer touched the ground. I had taken flight. I can hardly put in words how exhilarating this was. The sensation of flying, unaided by engines, produces a sublime natural high and is an absolutely unforgettable experience. It was a short but very intensive experience. We were so high and around us just the rushing air. Thrilling, with beautiful views! Turning and diving added even more thrill. And finally, the landing gave the last Adrenalin shot. When the ground rapidly came closer and closer and we were on our bellies rushing towards the ground. But we landed safely on the green. I could only shout "Again again" like a small child that can't get enough!
I left beautiful Queenstown after one week filled with unusual experiences for another adventure: to cycle from Clyde to Middlemarch along the famous old Central Otago Railway Trail. For transport, there is the Intercity Bus which I found to be a cheap, easy, and highly accessible way to get around in New Zealand.