Last updated on 25th June 2019
Hiking Armenia
Hiking Paths
Where you can't bike you hike. Armenia is a place worth exploring and has the potential to be a premier hiking destination. A premium source for information about hiking in Armenia is the website HIKEArmenia. The hike we tried was the one from Lake Parz to Goshavank. Certainly there are so many more, the country bursts with spectacular hiking routes providing breathtaking views, ancient ruined castles, towers or churches, or caves with history, like the one where the oldest shoe of humanity was recently found: Areni-1.
Dilijan National Park: Lake Parz to Goshavank
Dilijan, also called the "Switzerland of Armenia", is a lush, green city located in the northern Armenian province of Tavush. It is one of the most important resorts of Armenia, situated in Dilijan National Park. I think the most beautiful time of the year to visit Dilijan is spring, the beginning of June: the green of the trees is fresh, the meadows of the ridges are full of flowers, their wonderful scents fill the air and the weather is sunny and warm but not burning hot yet, just right.
The hike starts at Lake Parz (literally "Pure Lake") in the middle of a dense forrest mostly of hornbeam trees. At that lake there is also a climbing park and a zip line across the lake for which unfortunately was no time. The trail follows some 4WD tracks and leads slowly up until we reached the ridge of the mountain where the forrest thins out and gives way to wide meadows covered with flowers. We sat there and had our picnic, enjoyed the spectacular view . And actually people did not want to leave that place too soon as it was so beautiful to sit between all those wild flowers, a feeling of beauty, peace and joy. We had a guide who lead us further along the path via the mountain which was really hard to see inbetween all those flowers. After little more than 2h we arrived in Gosh with its remarkable monastery Goshavank.
Goshavank (meaning Monastery of Gosh), is a 12-13th century Armenian monastery, was the home of Mkhitar Gosh, after whom the village and monastery were named. Mkhitar Gosh was a scholar and priest. He wrote a code of laws and also wrote a number of popular fables.
We also visited the nearby Haghartsin, located about 13 km northeast of Dilijan, its name meaning "Dance of the Eagles". It was built between 10th and 13th century by two brothers, princes of the Bagratumi kingdom, and has three churches. In the back of that monastery the remains of a very old and burned walnut tree can be seen. I have been told by a local later on that this tree was planted by some famous person about 500 years ago and was recently set on fire by some idiots roaming around at the monastery at night. So, sadly, only its impressive but hollow and dead trunk can be seen today.
The trees, and in particular the walnut trees, play a central role in the Armenian culture . The so called life tree can be seen in many symbols, on carpets , jewellry and so on. In regards to this, and because trees are of special importance to mee too, especially walnut trees, I'd like to share the tale of that old walnut tree in the version written by Anna Mkrtchyan:
The Old Walnut Tree in Haghartsin

Spring is the best time for planting trees. They say that tree planting gives man longevity. Do you know that trees have been idols in Armenia since ancient times? We can see images of life trees symbolizing eternity on our cross-stones, carpets and the walls of cathedrals. In ancient times Armenians had tree rituals, and some of them have preserved until now, for example, Tsaghkazard. Before the Easter, Day on Wednesday night, those who had orchards went into their orchards with axes and hit on the fruit tree trunks three times saying: "Give us fruits or else I will cut you down." The trees were believed to be more fertile after that.

The walnut tree had its role while building Haghartsin Monastery. In the 13thcentury several monks wanted to build a monastery in the valley of the River Aghstev. They were walking about the gorge valley and looking for the best farmer. They found the best farmer and asked him to determine the place where the monastery would be built. The farmer walked around with the monks, stopped somewhere, took the walnut seed out of his pocket and planted it. After a short time the seed gave a sprout which would later give offshoots and little by little grow into a big walnut tree. The tree was named Aghartsi and it was decided that the monastery would be built in that place and would be named Haghartsin.

Some years ago the walnut tree looked like an old giant. It was the tourists' favourite tree. They took photos beside the tree and passed through the opening in the trunk keeping a dream in their mind and hoping that it would become true. Now it reminds of an old dying man after having been burnt by some people.

Anna Mkrtchyan, Grade 12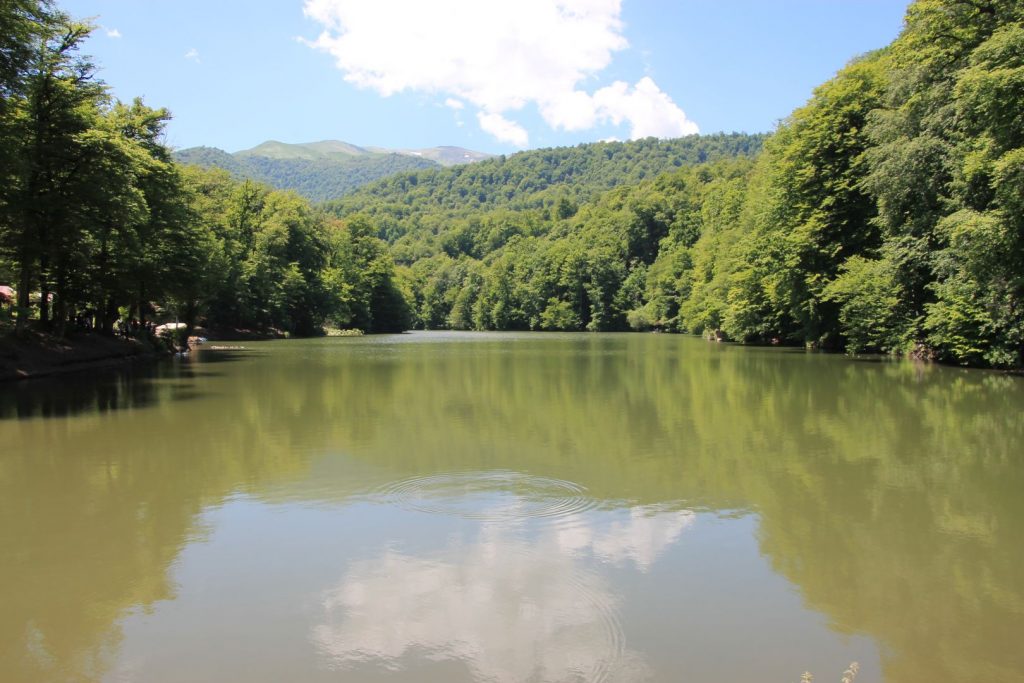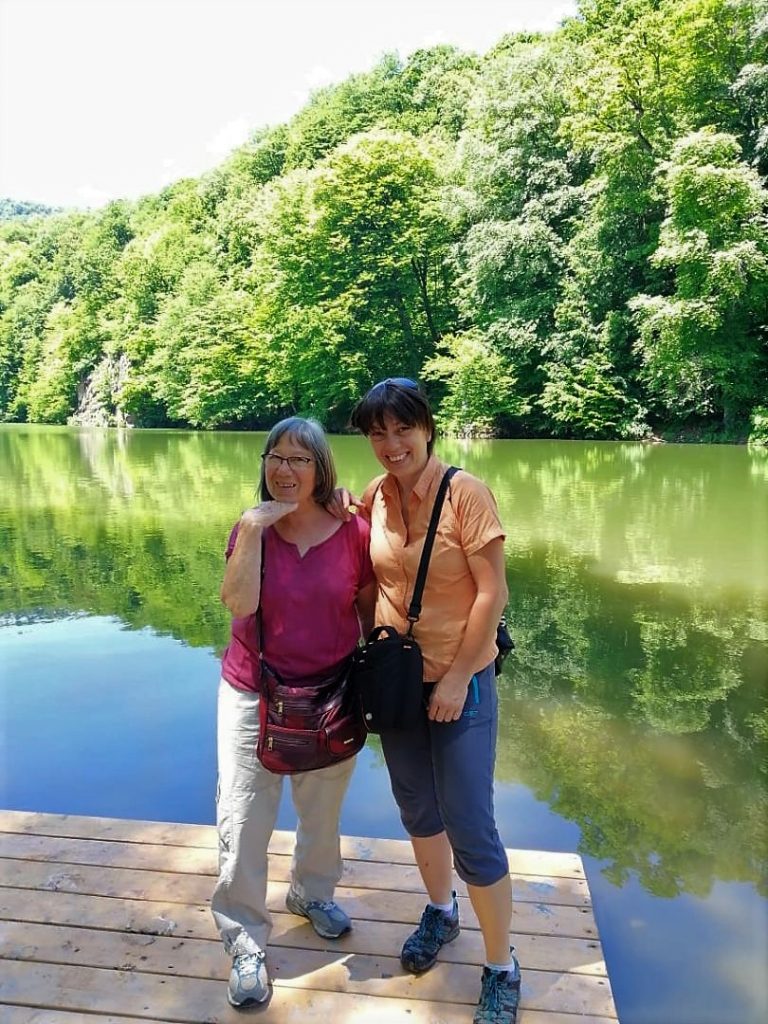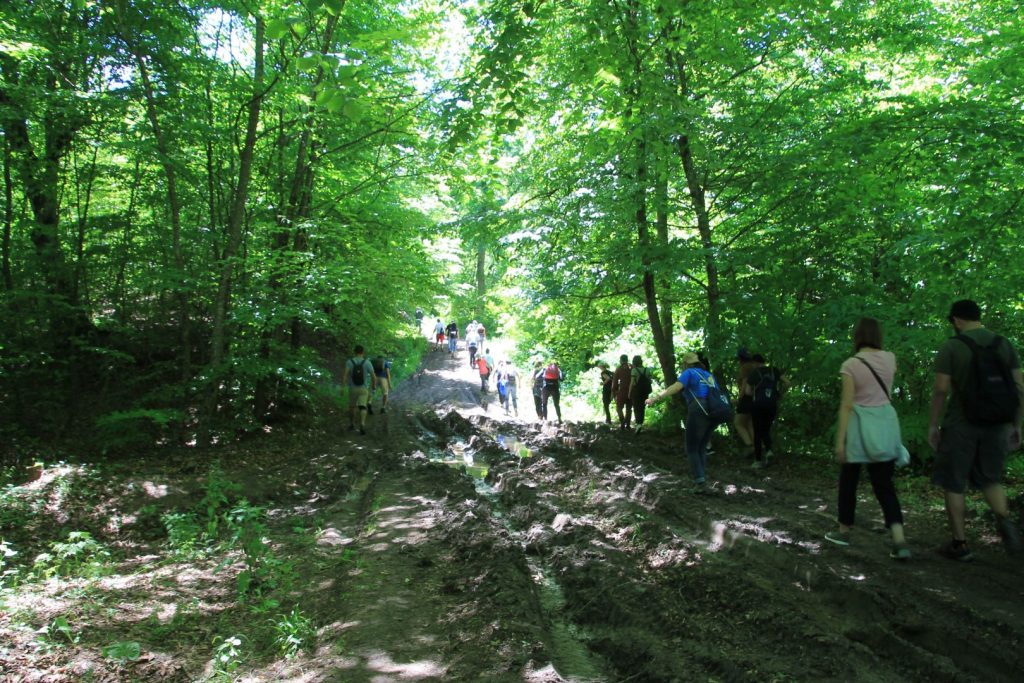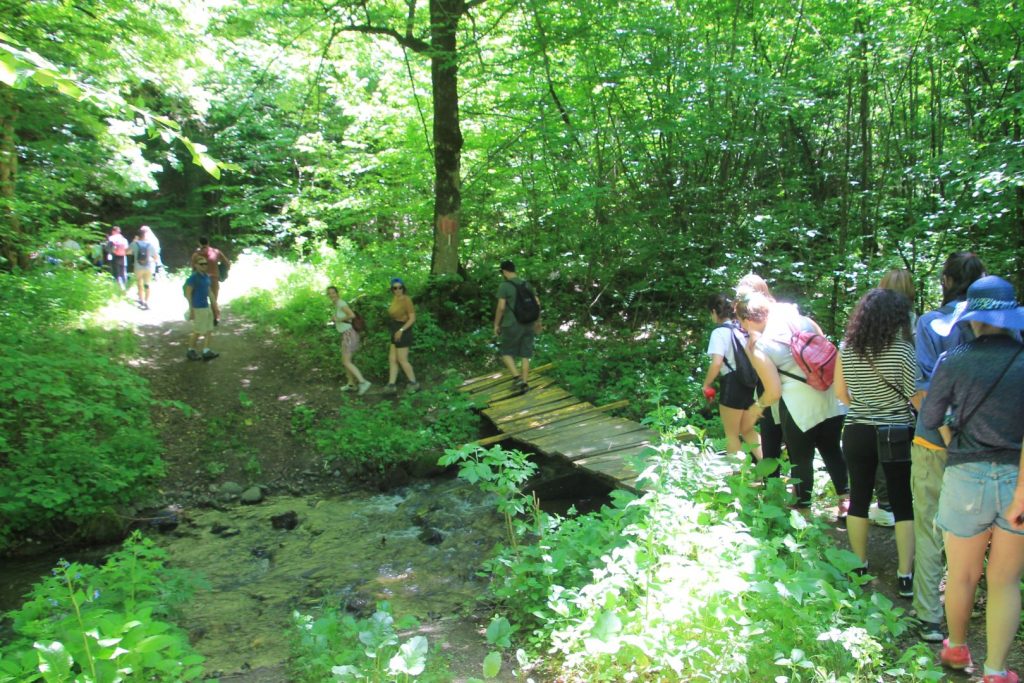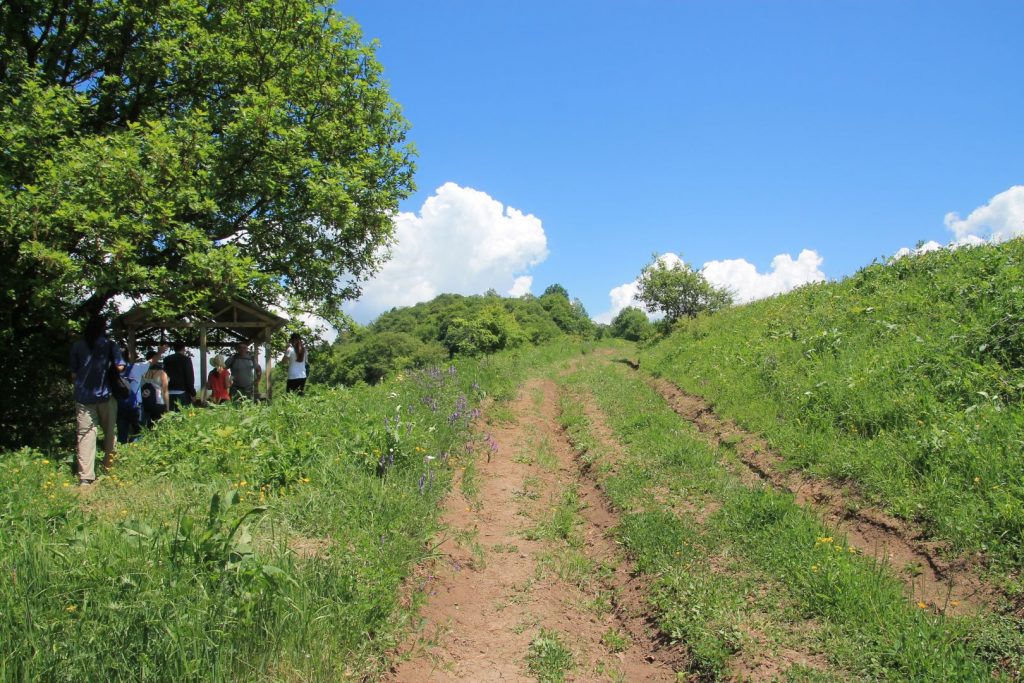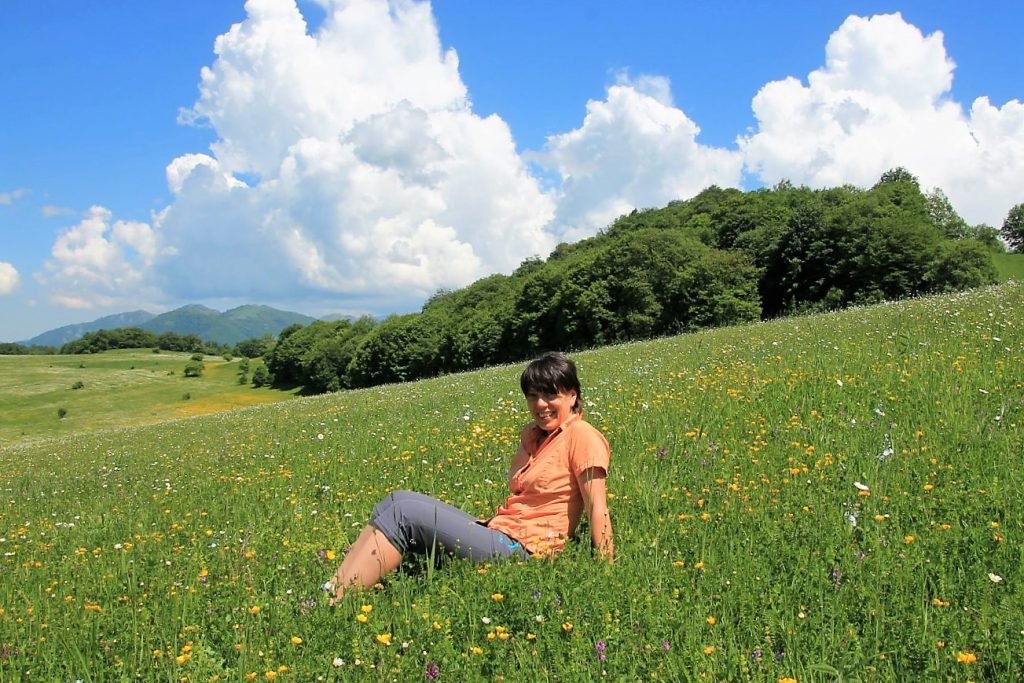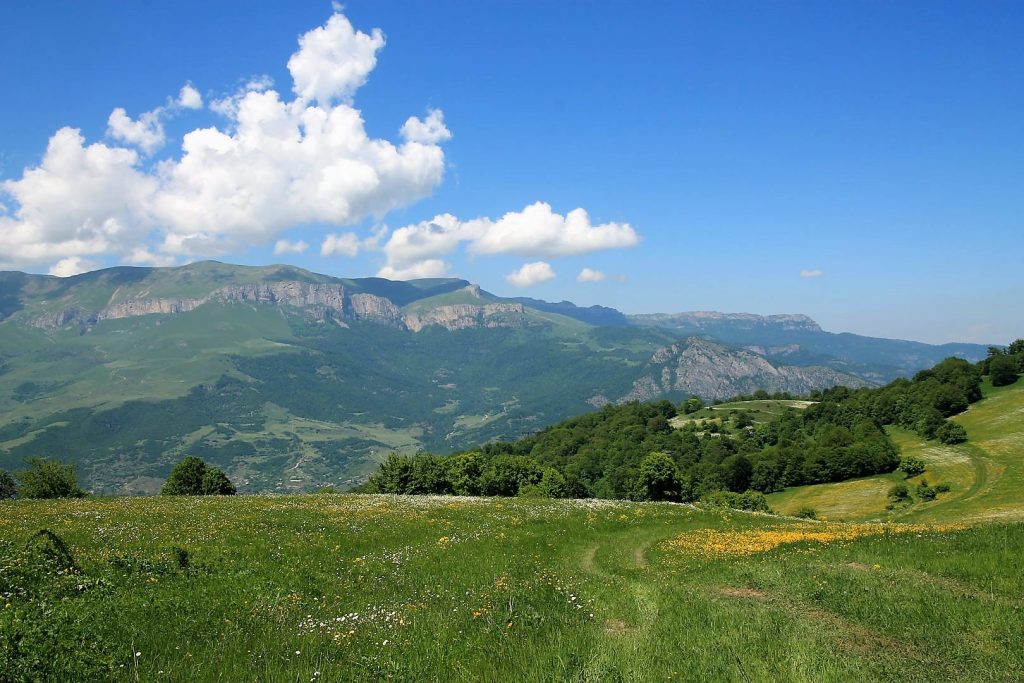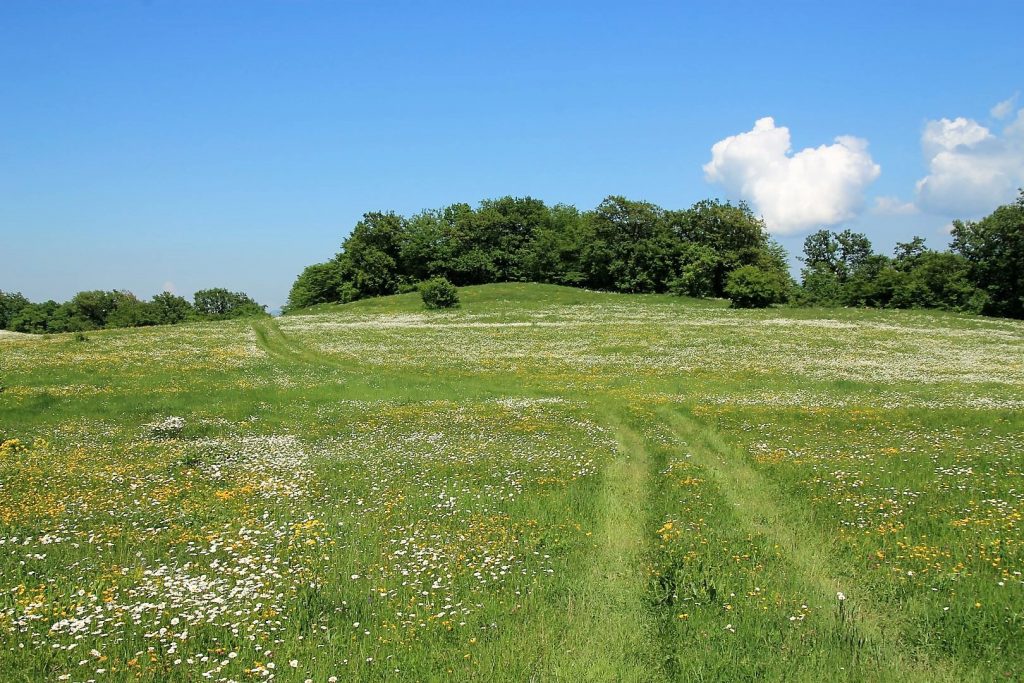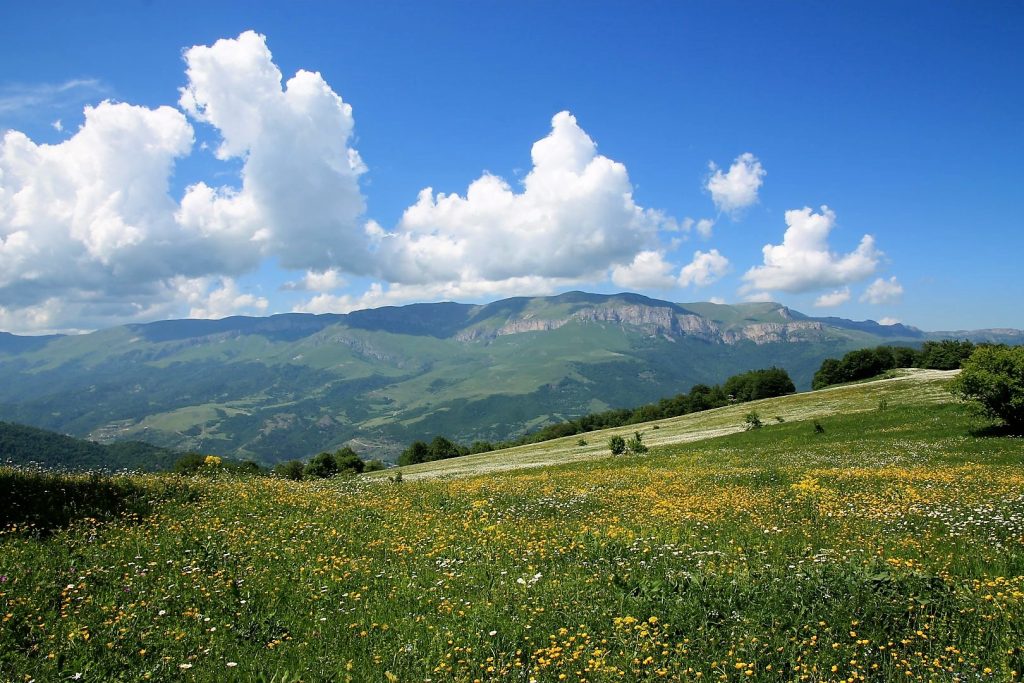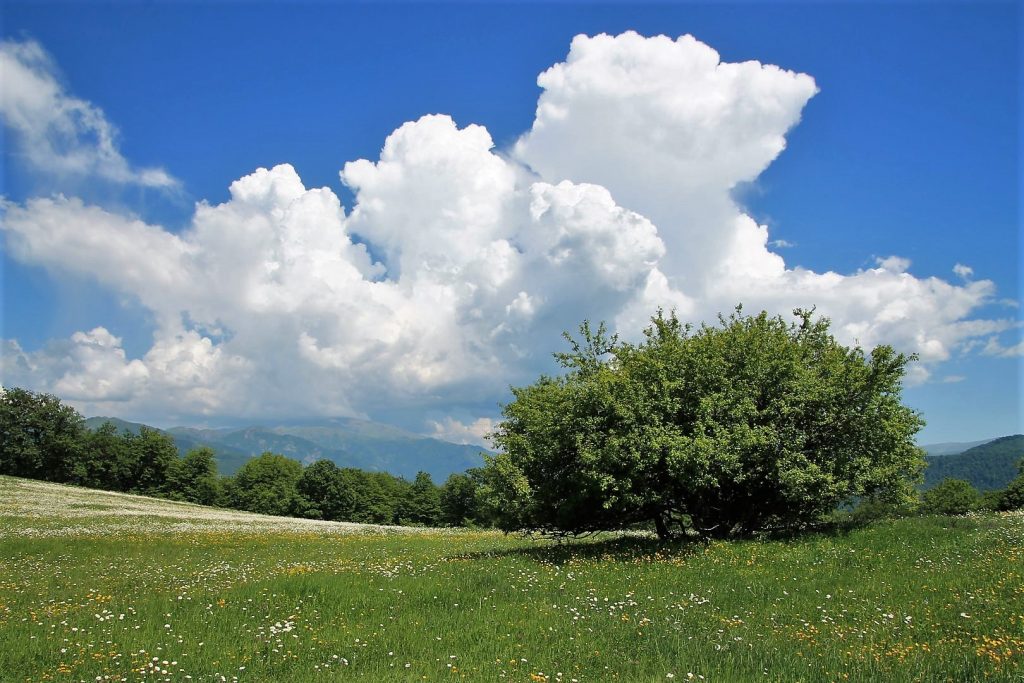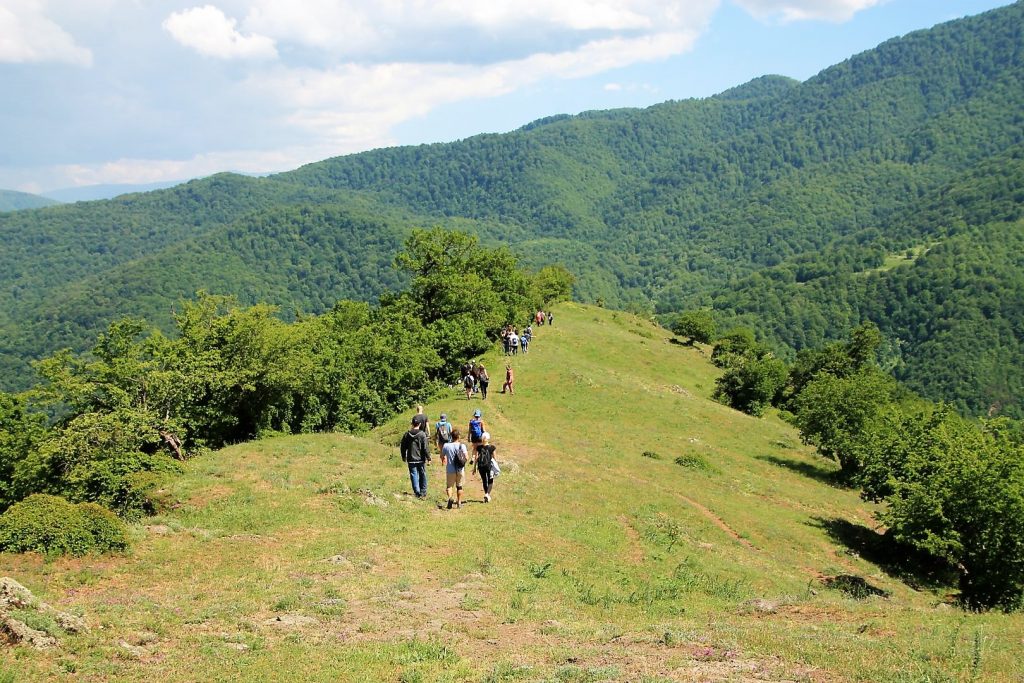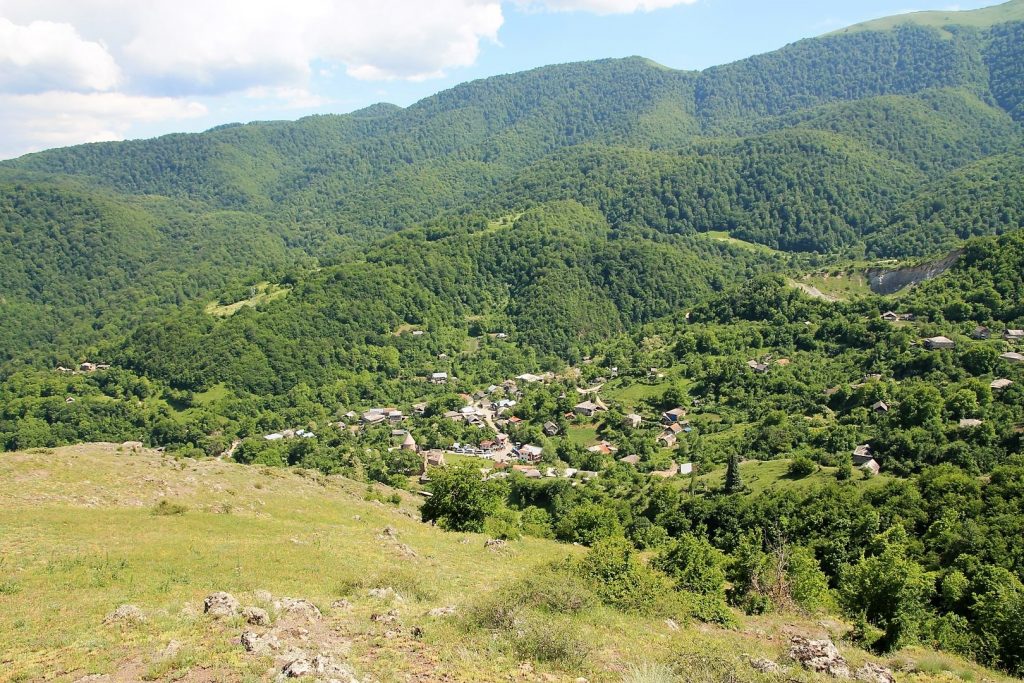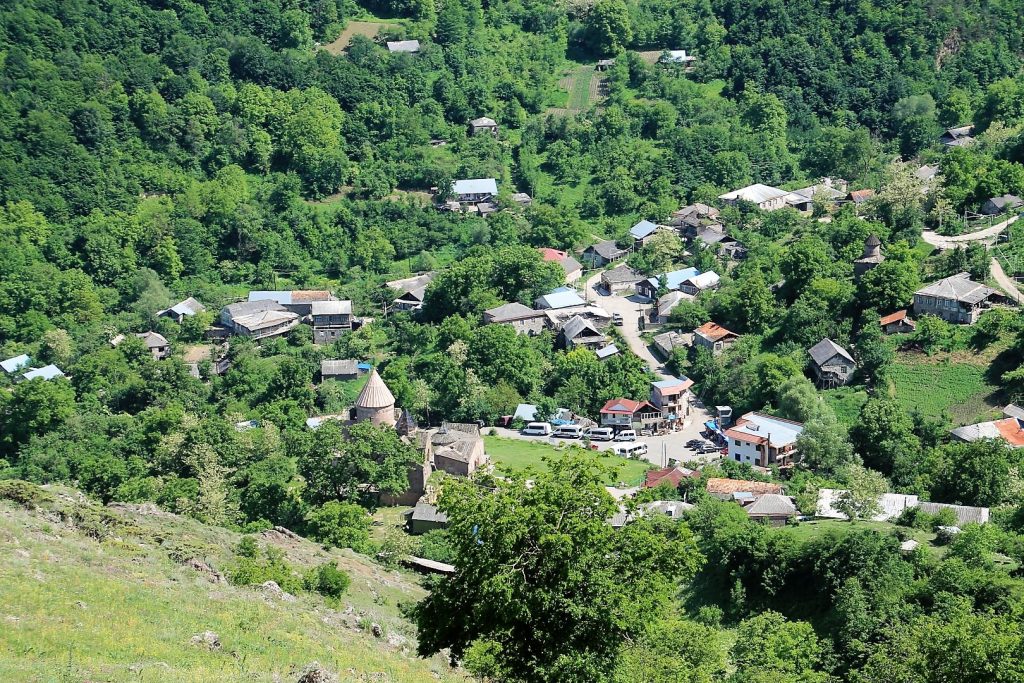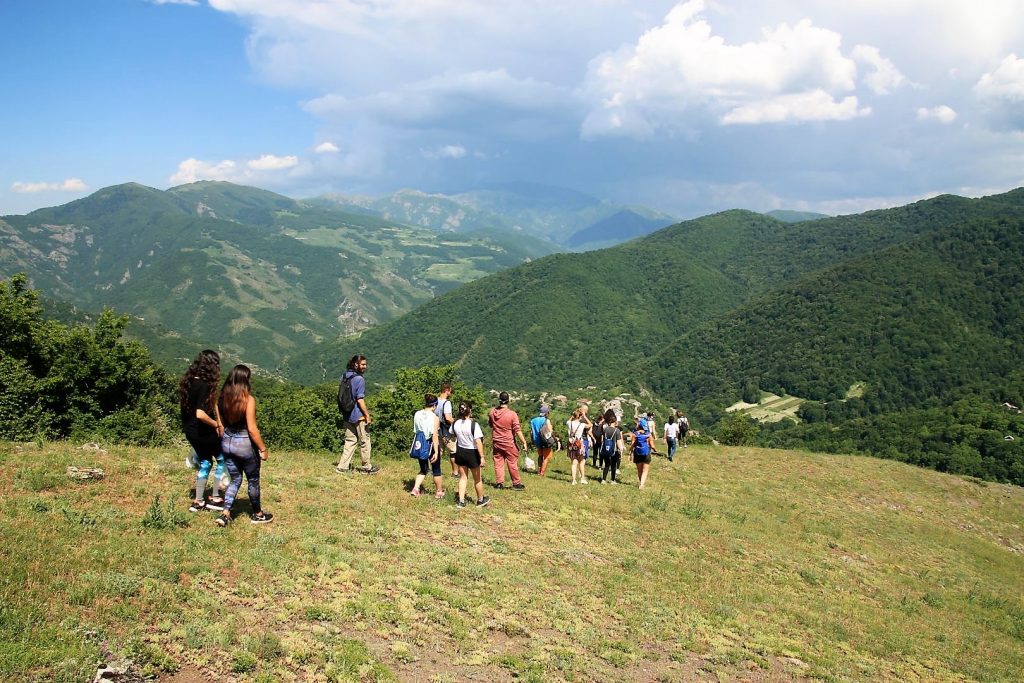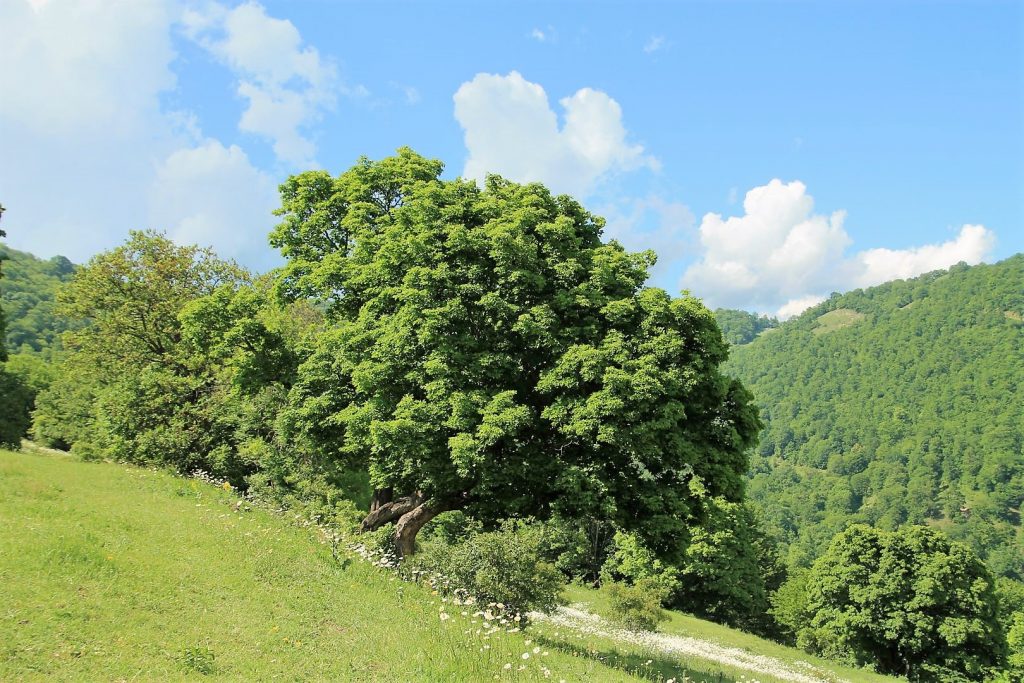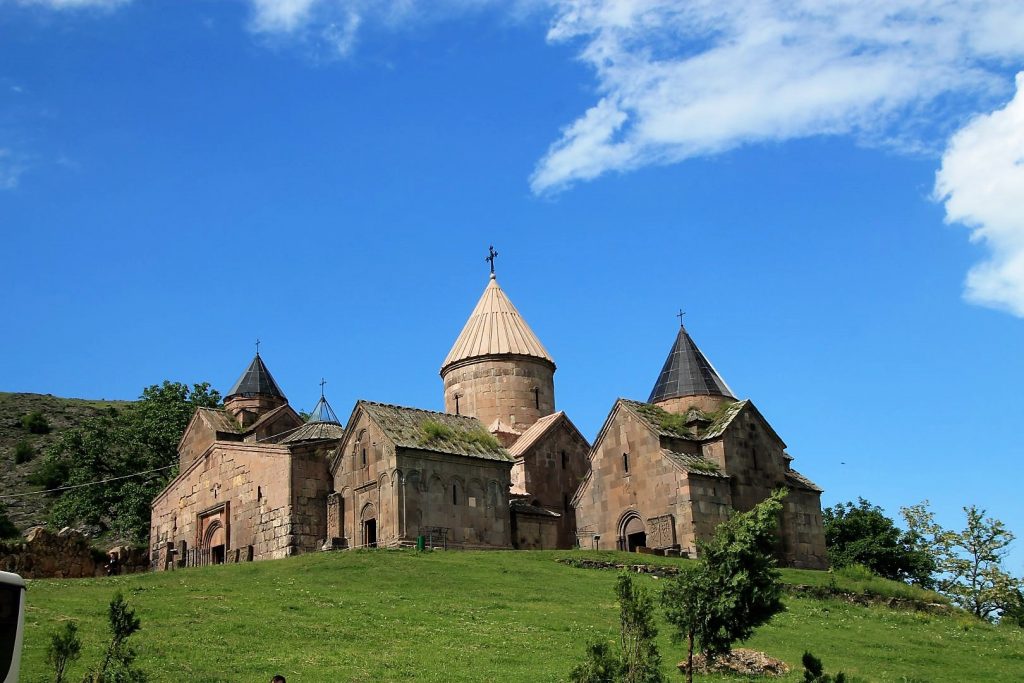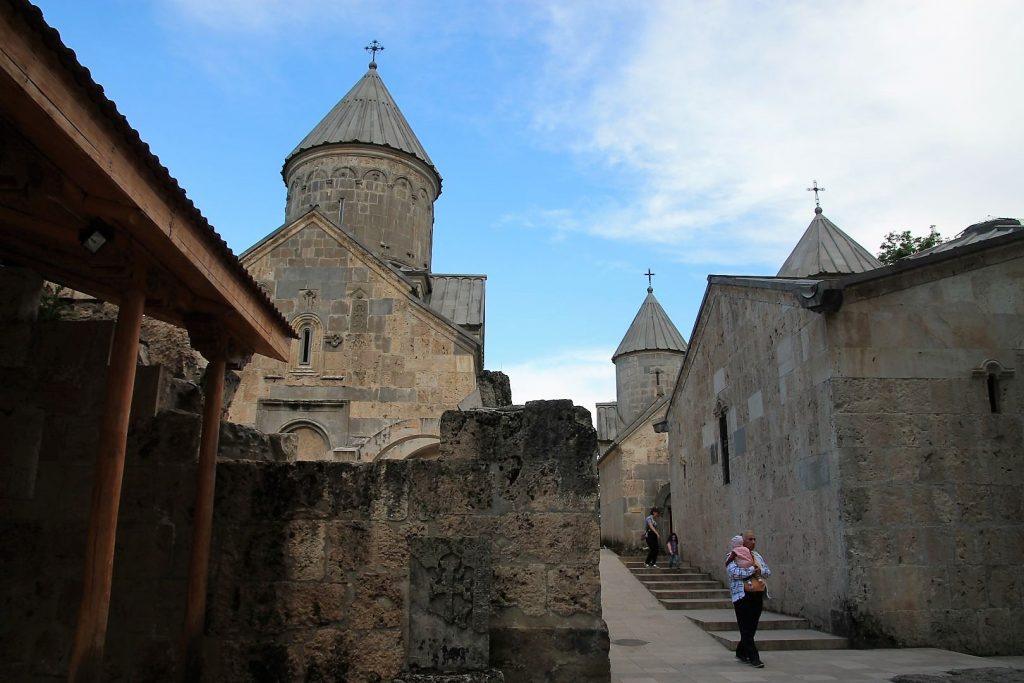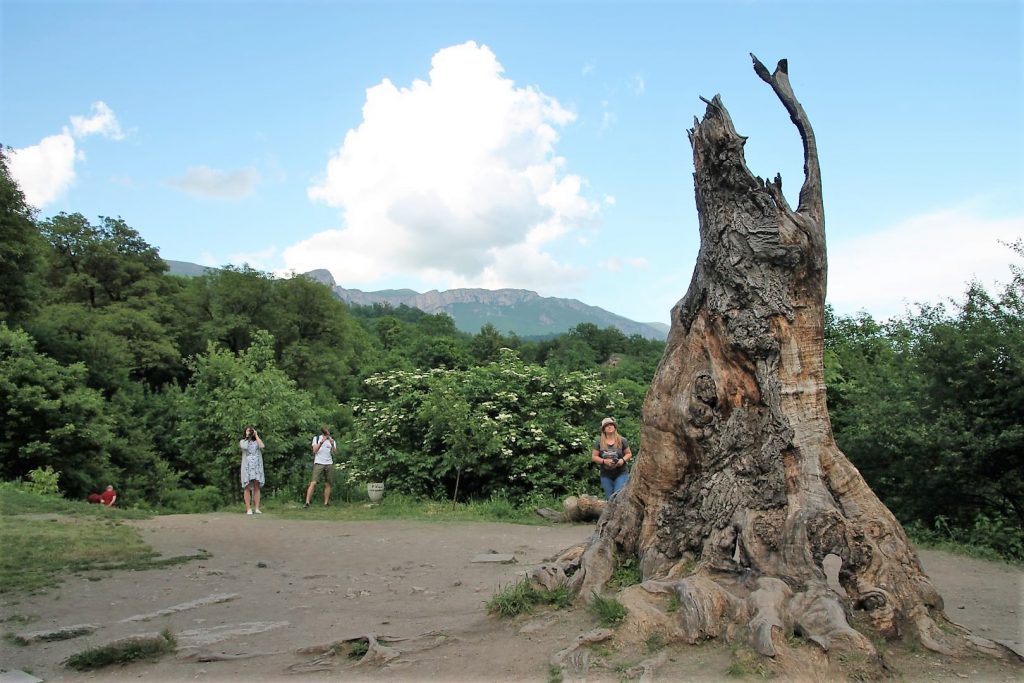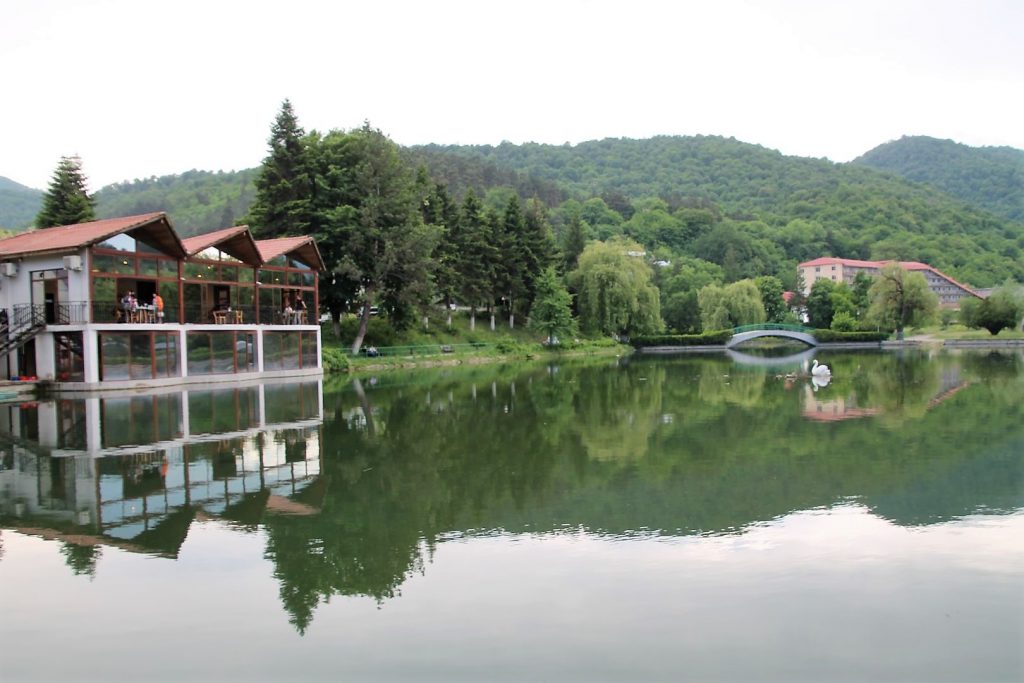 Go to Hiking and Biking 3