Last updated on 30th November 2019
Island Hopping from Phuket
When I flew in from Chiang Rai to Phuket I could see from the window of the aircraft the Andaman Sea dotted with green islands. And I knew I have to visit a few of them. Because of their fame, my choice fell on the James Bond Island, where "The man with the golden gun" was filmed, and Phi Phi Island, where "The Beach" was made. Both excursions are on the top of most tourists lists, and even if I do not like being part of a tourist herd, it seemed to be the easiest and most affordable way to get a glimpse of quite a few islands. It was amazing and I am quite sure to come back to get a deeper insight.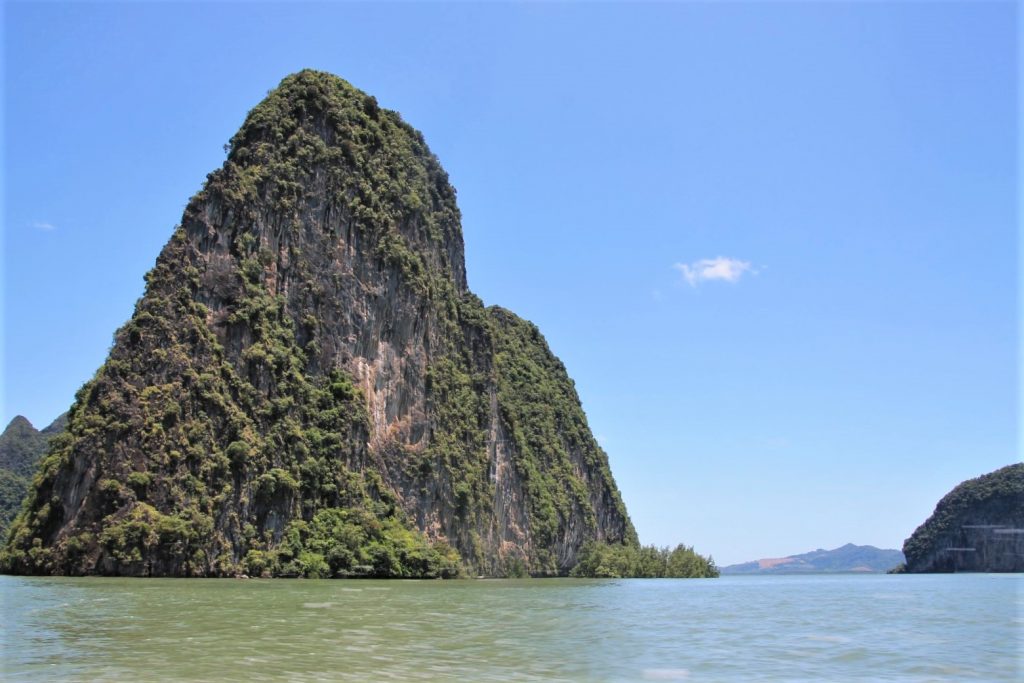 James Bond Island
The disadvantage of organized tours is that usually time is tight and big groups have big delays. So it was here. I was the first to get picked up from the hotel and made the tour to all the other hotels. It took easily an hour, and another half to get to our first stop, the Monkey Cave at the Temple of Wat Suwan Kuha. We had 20 min left for the visit. The temple is in a cave and features a huge declining Bhudda. But time was not enough to see both cave and monkey, so I skipped the Bhudda.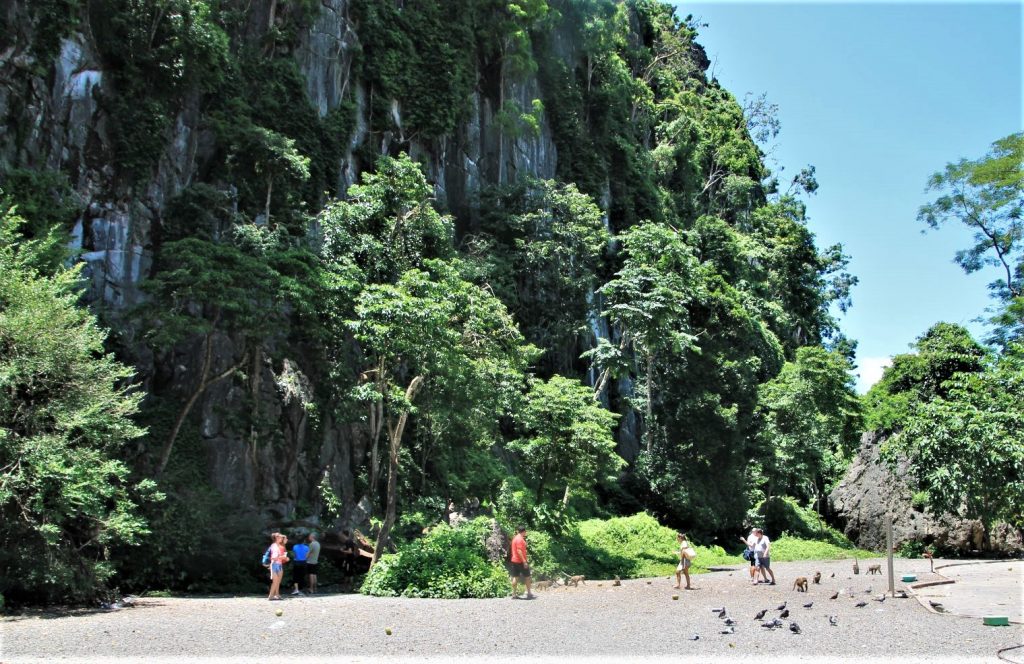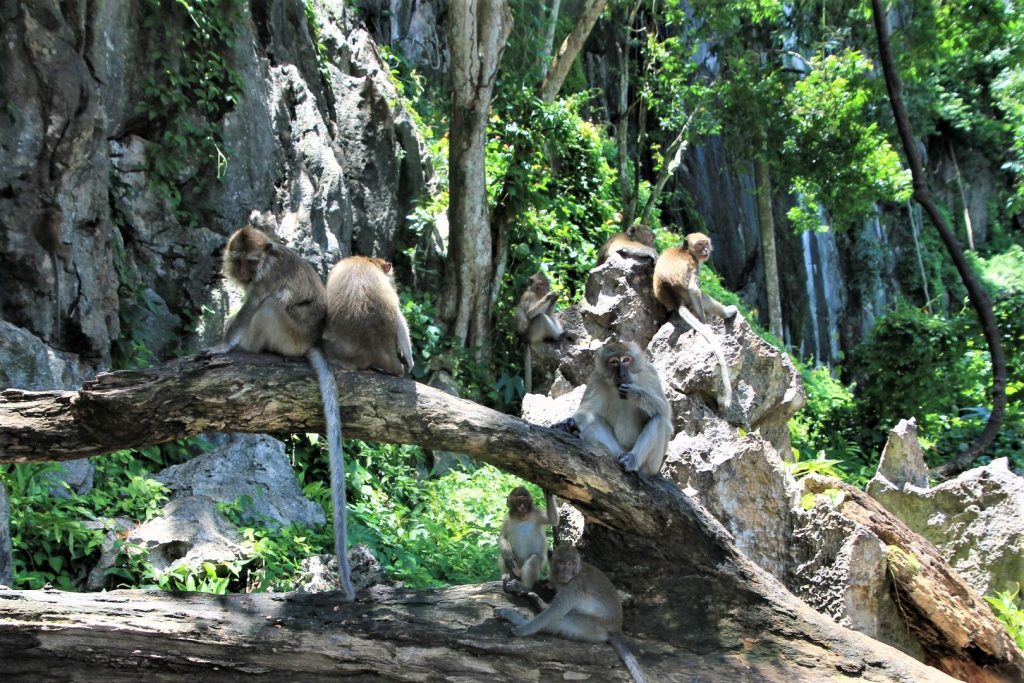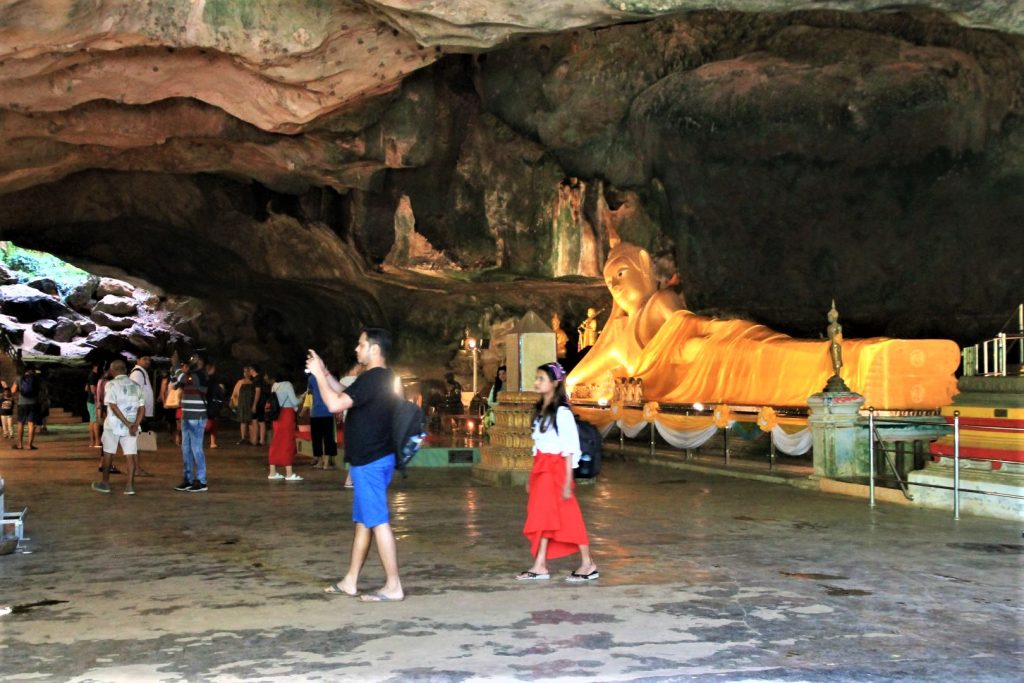 The traditional long tail boats are fun, fast and interesting to look at . But their engines are old polluters, you can see the black fume-clouds hovering over the beautiful greenish-blue sea. Seeing this inside the Phang-Nga National Park was rather surprising. After half an hour or so we reached some huge ferry-like boats, which were anchored permanently between the islands. We were divided in groups of two for canoeing. Except me, I had my own canoe. If it would not have been hundreds of tourists waiting in line for their turn to jump in a canoe, it would have been fun. We had 30 min and got paddled around by "canoe-guides".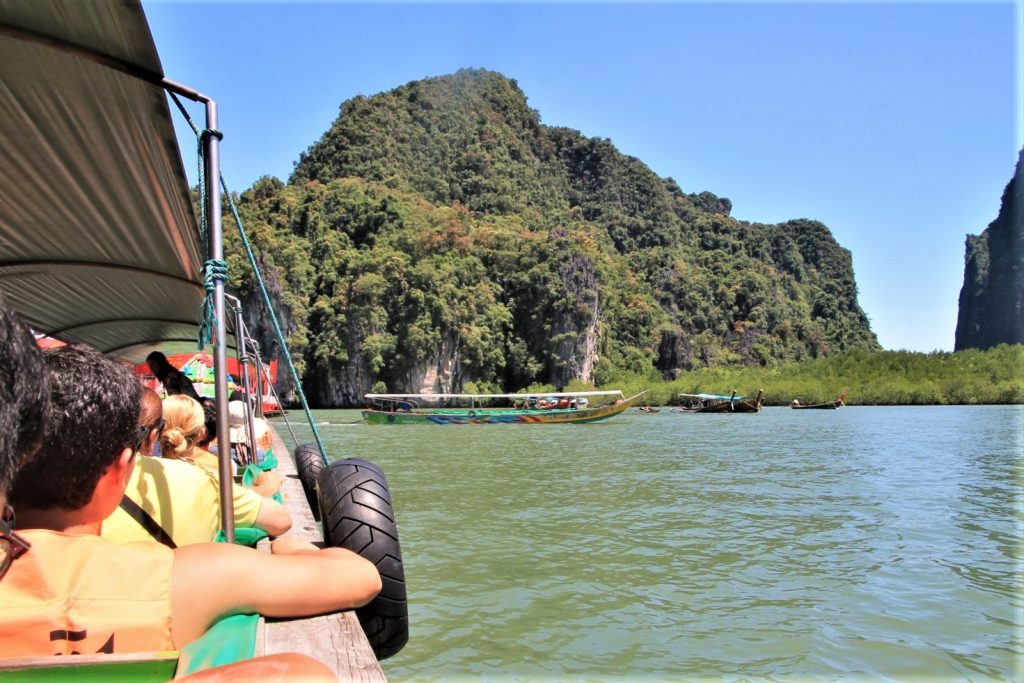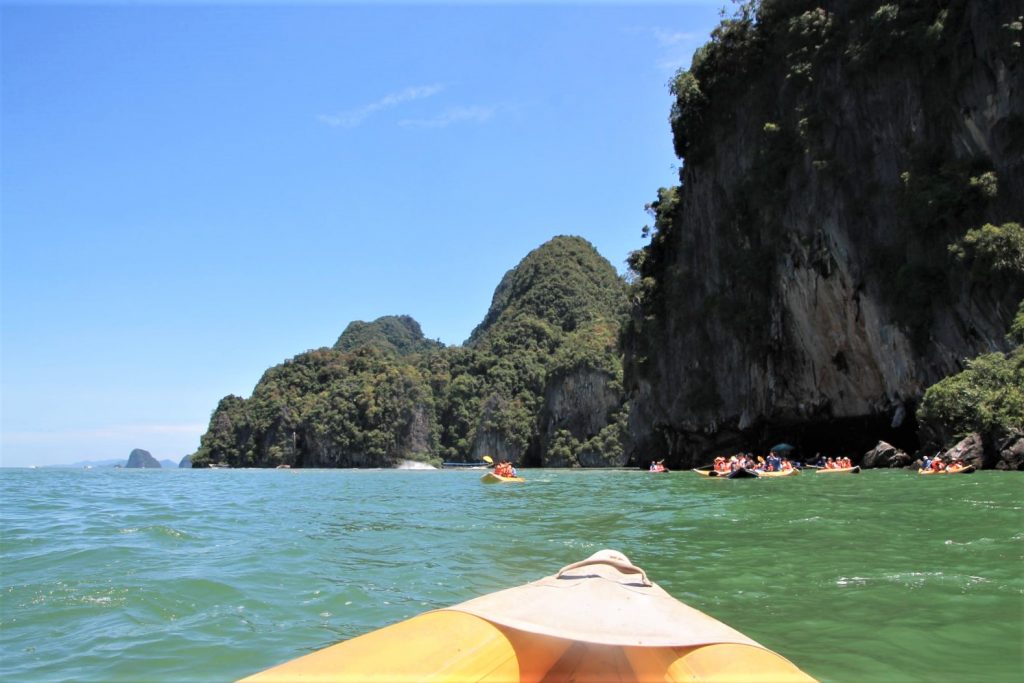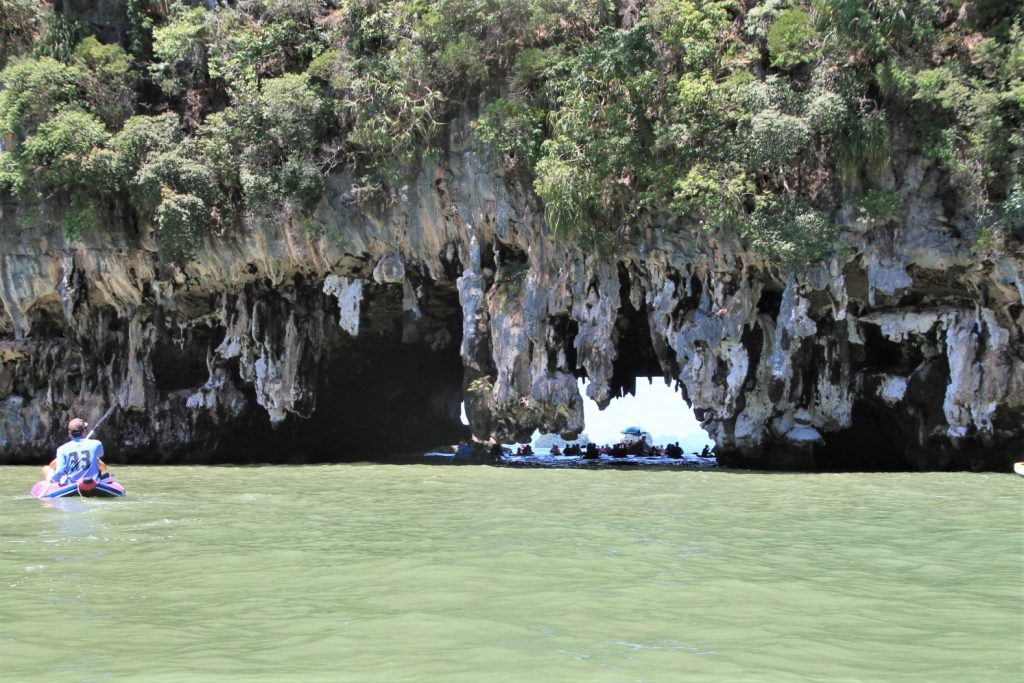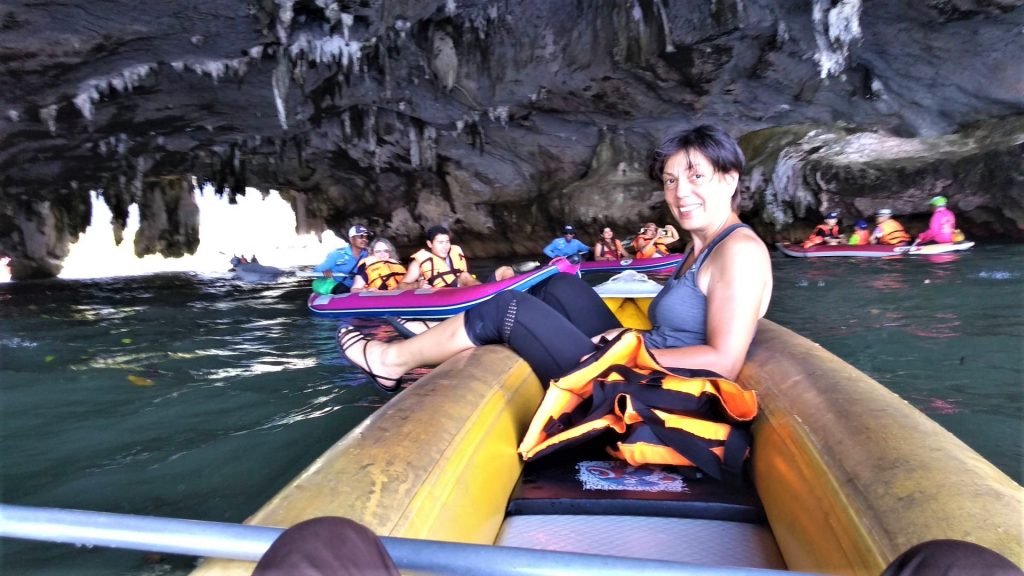 Eventually, we went to James Bond Island, Khao Phing Kan. Many boats like ours had unloaded their tourists so there were hundreds of tourists on that little island. But still, it was nice to be there, we could admire that lonely rock standing vertically in the sea, explore the little cave, the sliding rock and the two small sandy beaches, and have a swim – 40 min time. It is indeed a beautiful setting and interesting to explore.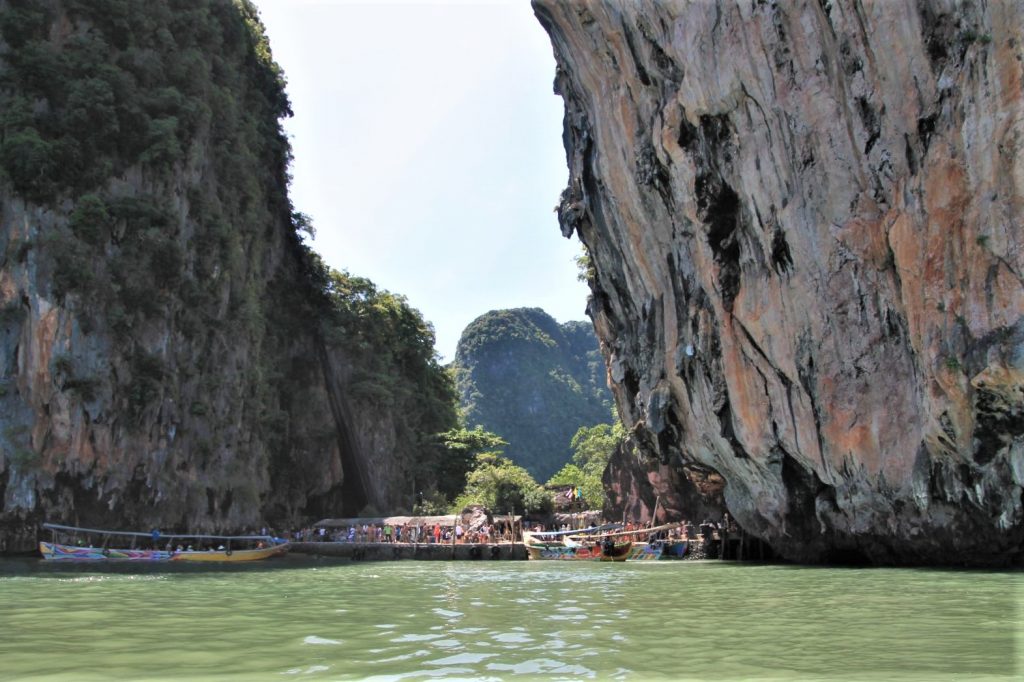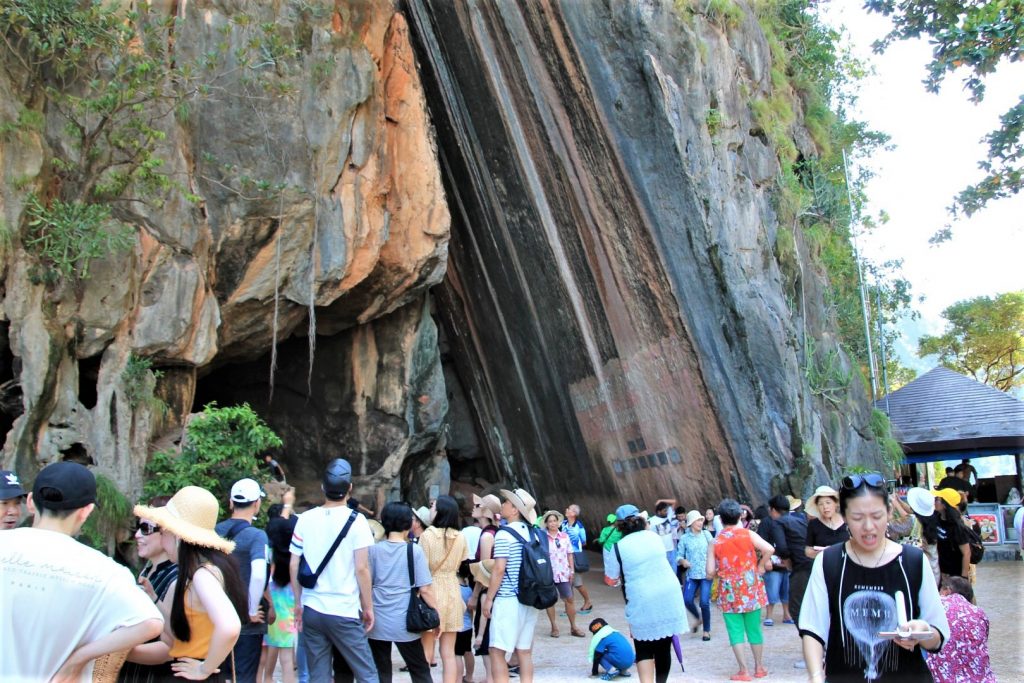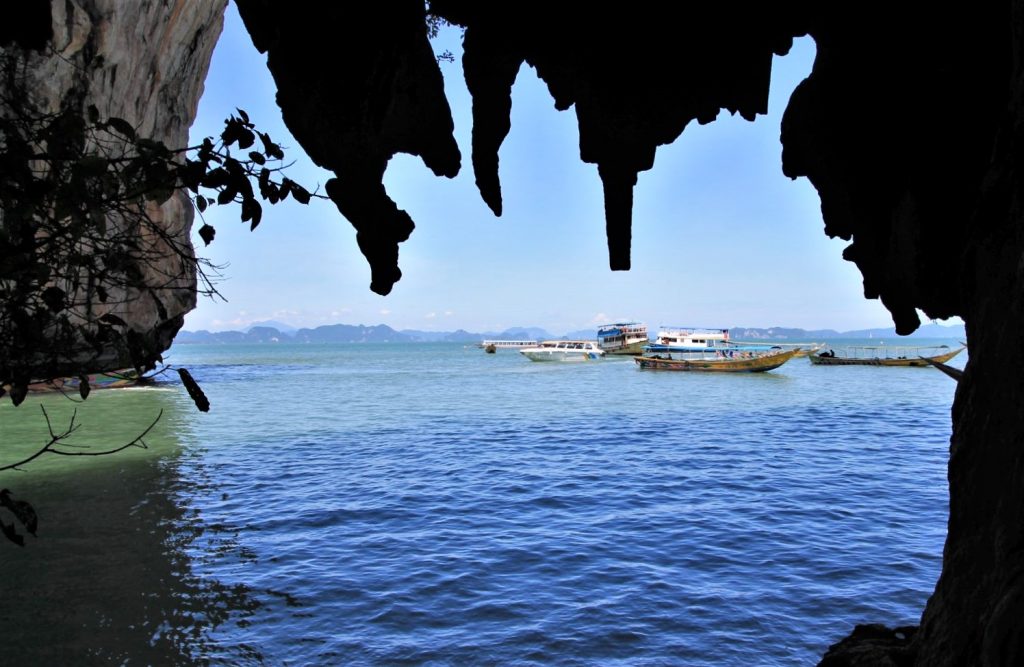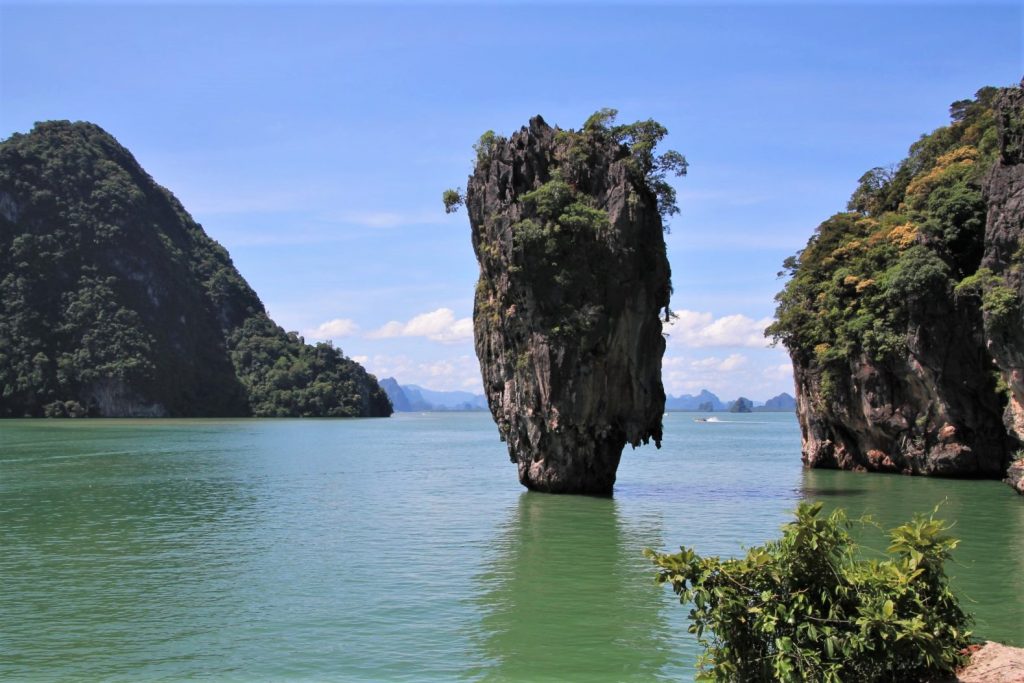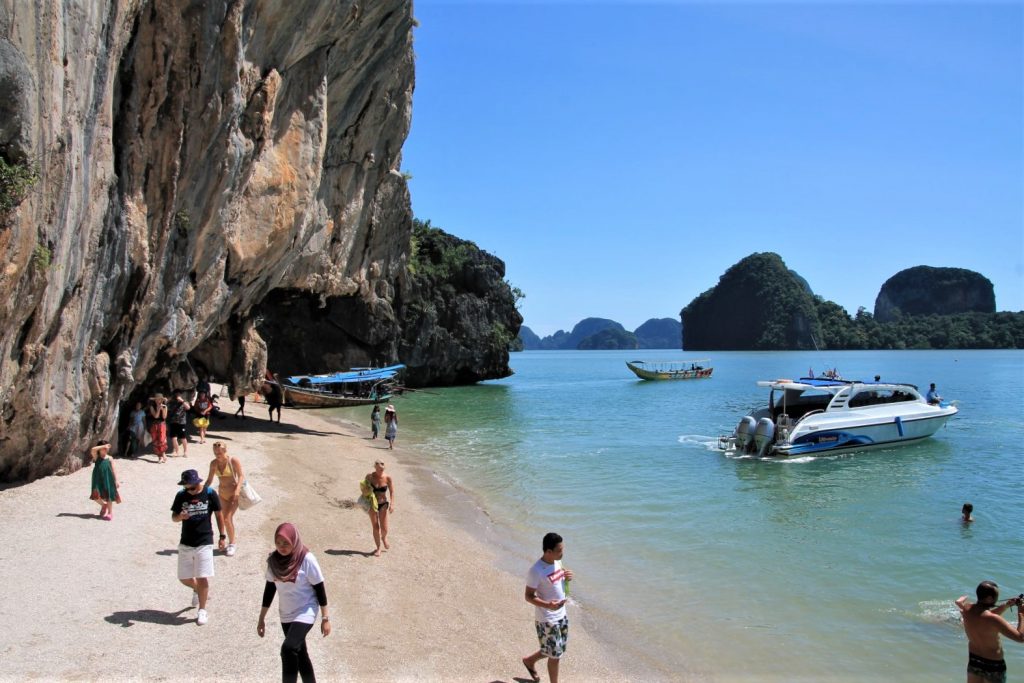 After that we went to a place called Pan-Yee Island where we had a late lunch. Here a vast number of houses were built on stilts into the sea next to the island, where there are the restaurants for the tourists as well as the houses of the people who work there. Back home in the hotel it was 6pm. I wished I would have had more time for canoeing by myself and exploring the islands. Need to come back in private. We did not even have the time to take a short walk through the mangroves.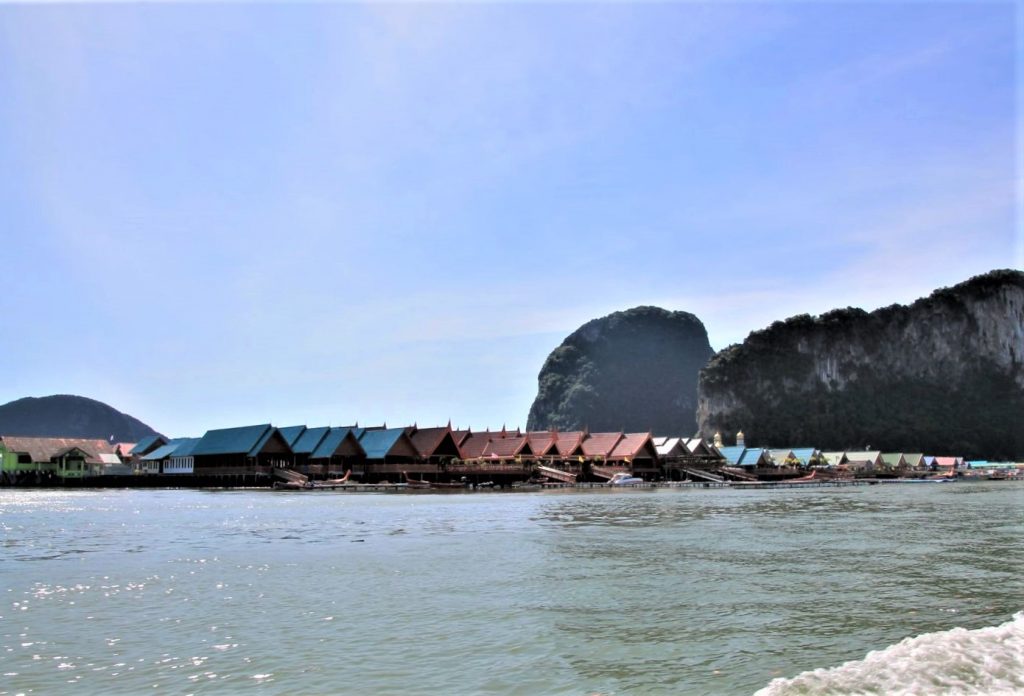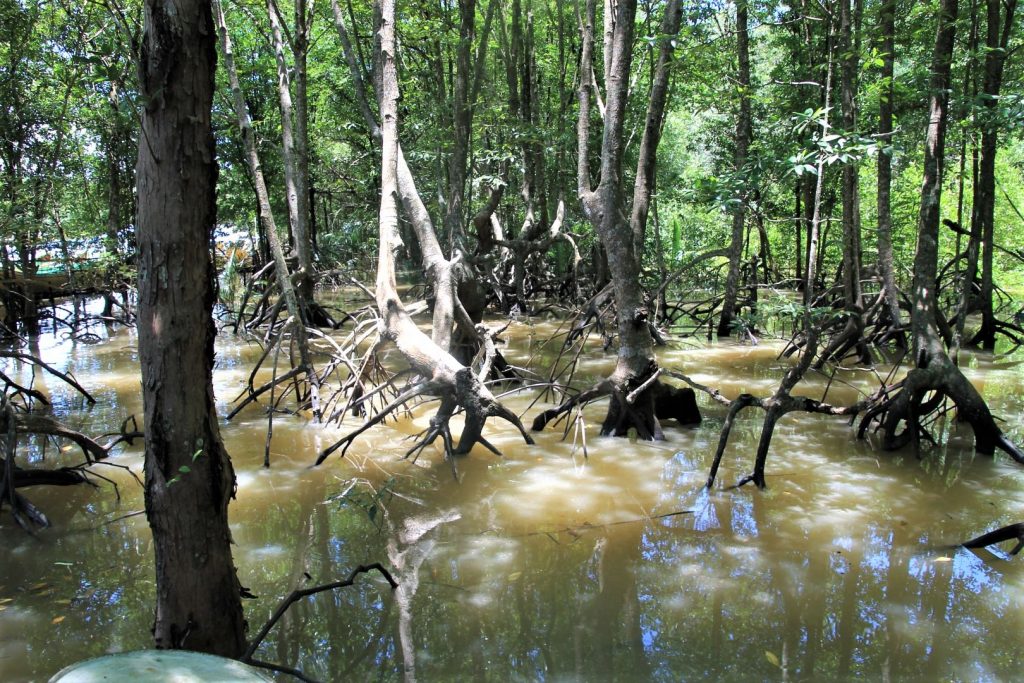 Phi Phi Island
Phi Phi Island is actually not one but six islands. We went to two of them on this trip. The famous Maya Bay, where "The Beach" was filmed, is on Phi Phi Lay. It's a picturesque place, like heaven on earth. Therefore, Maya Bay was visited by 300,000 tourists a year. The hordes of visitors have taken a toll on the beach and the reef over the years. The once spectacular coral reef and the wonderful marine life need a break from tourists and protection. So we could only have a look from the distance. Tourist boats were not allowed to come close or even enter the island. No snorkelling, no swimming, no visiting.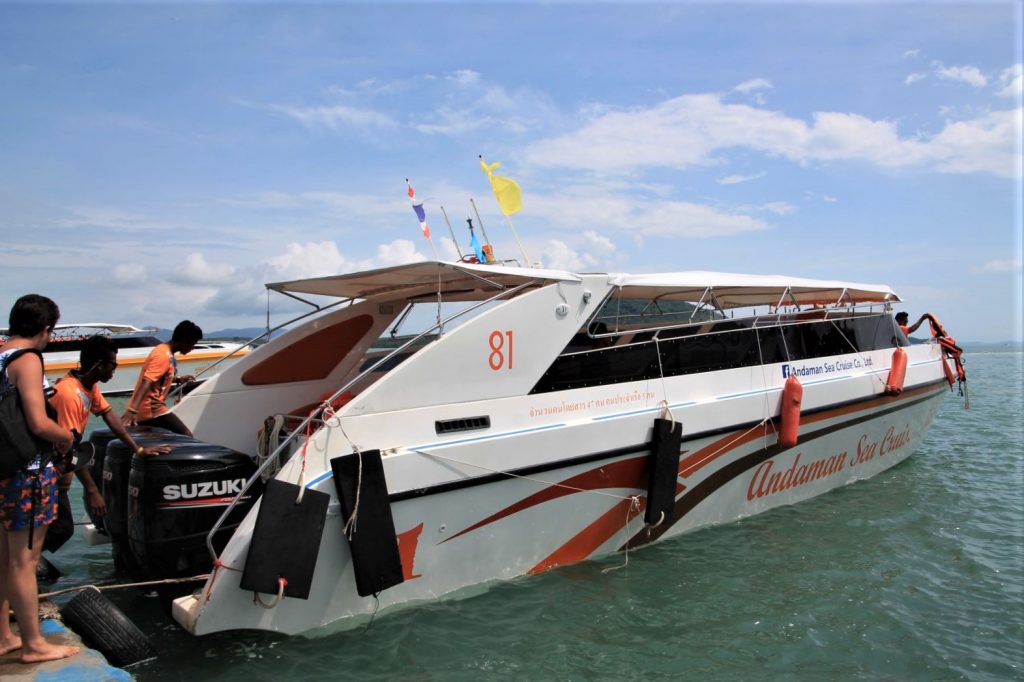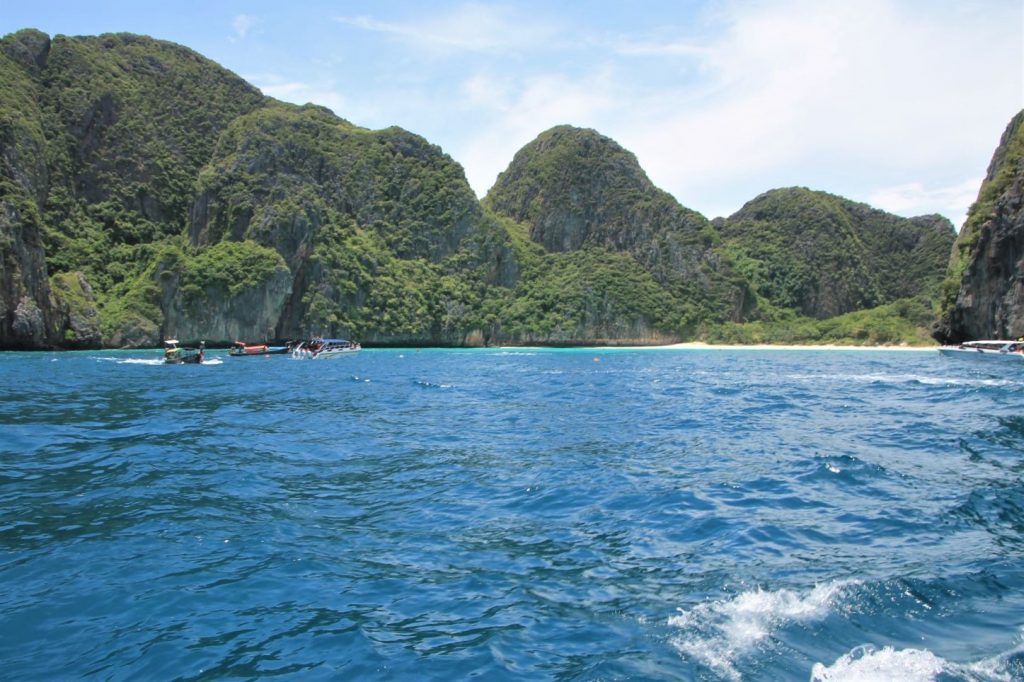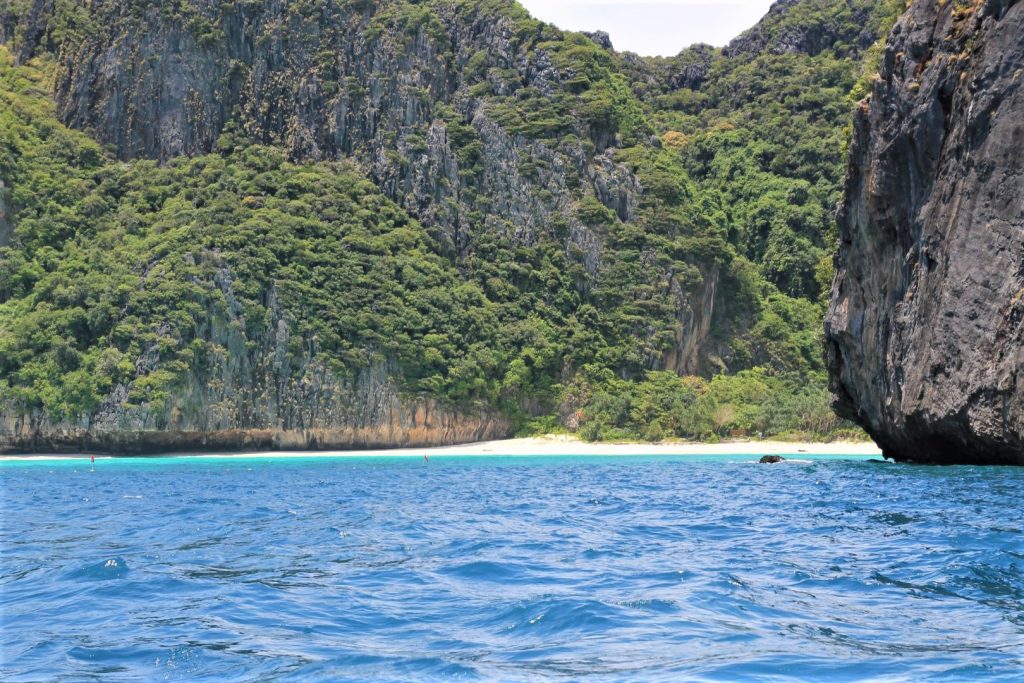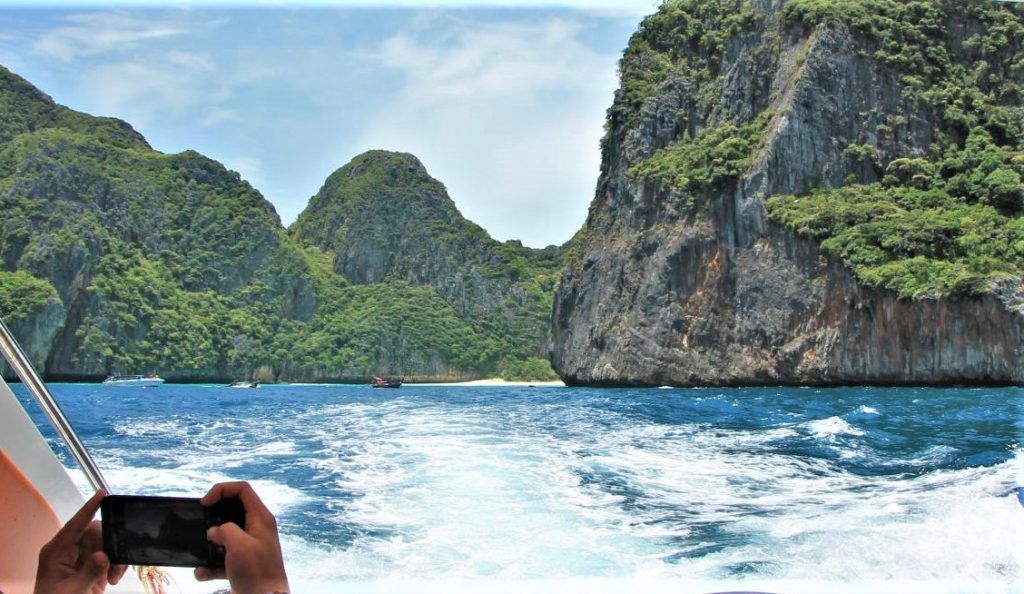 Instead, we went to a place near another island for snorkelling. But there also was not much left to see. Still I enjoyed it a lot and managed to see some bright blue starfish and a few other colourful fishes which made the experience worthwhile. After that we went to Phi Phi Don, had a short glimpse from the distance at the Monkey Beach and then went for lunch at Tonsai Beach. Phi Phi Don is the biggest of the Phi Phi Islands and the only one inhabited. It has hotels and restaurants and shops. We had one hour and a half for food and walk around, far too short to see at least little of the lovely island. I regretted not to stay longer. I was tempted to just let the others go home without me and follow the next day on my own but in the end did not do it. I had a dip in the crystal clear water and a stroll along the sandy beach.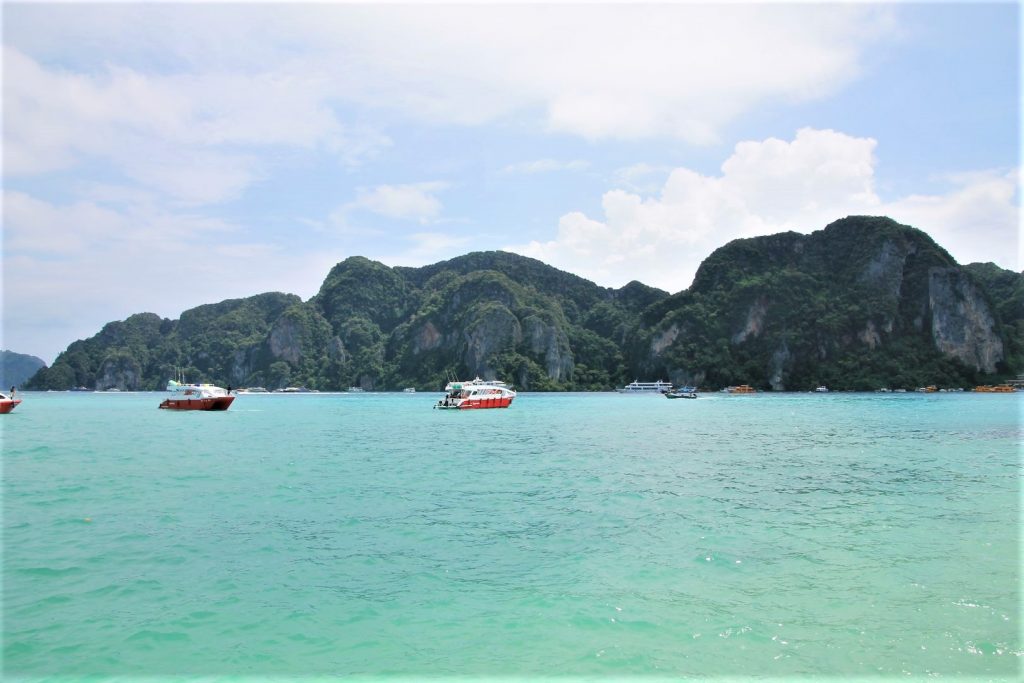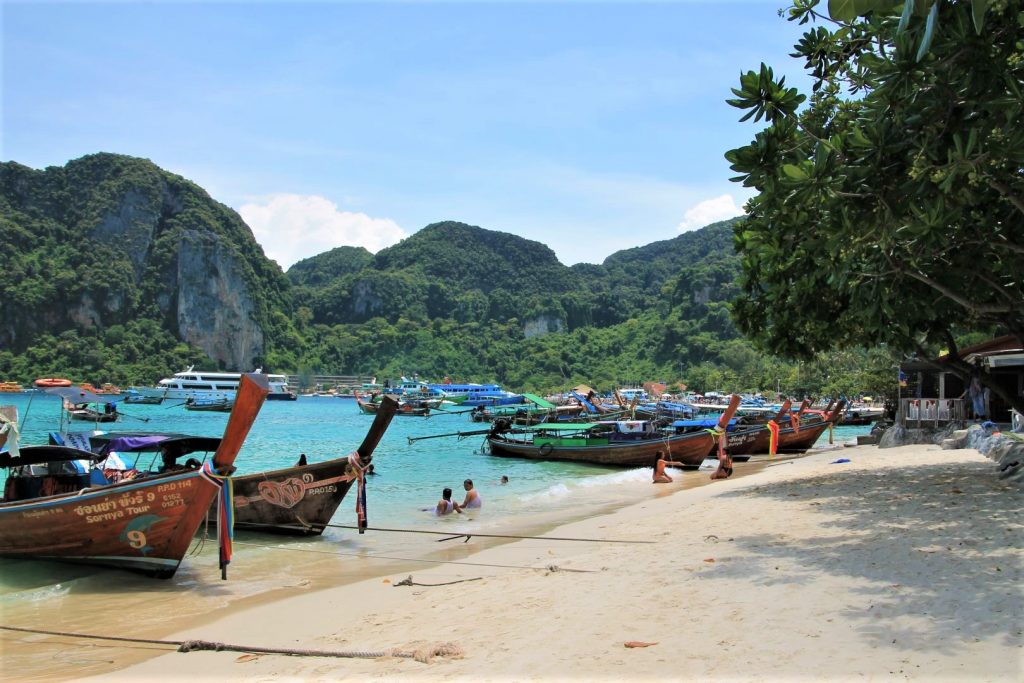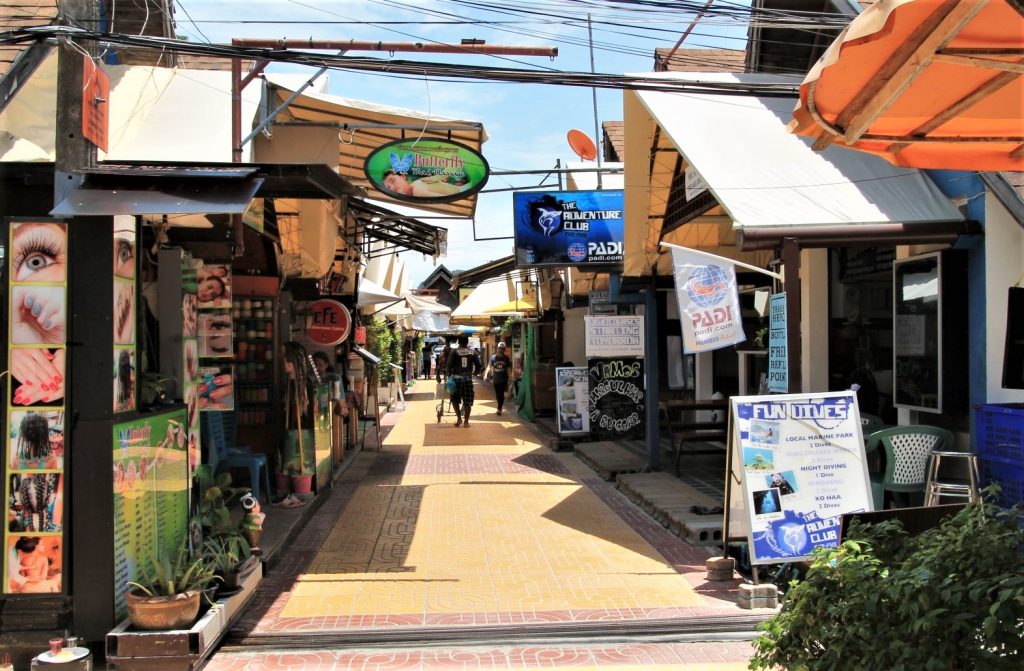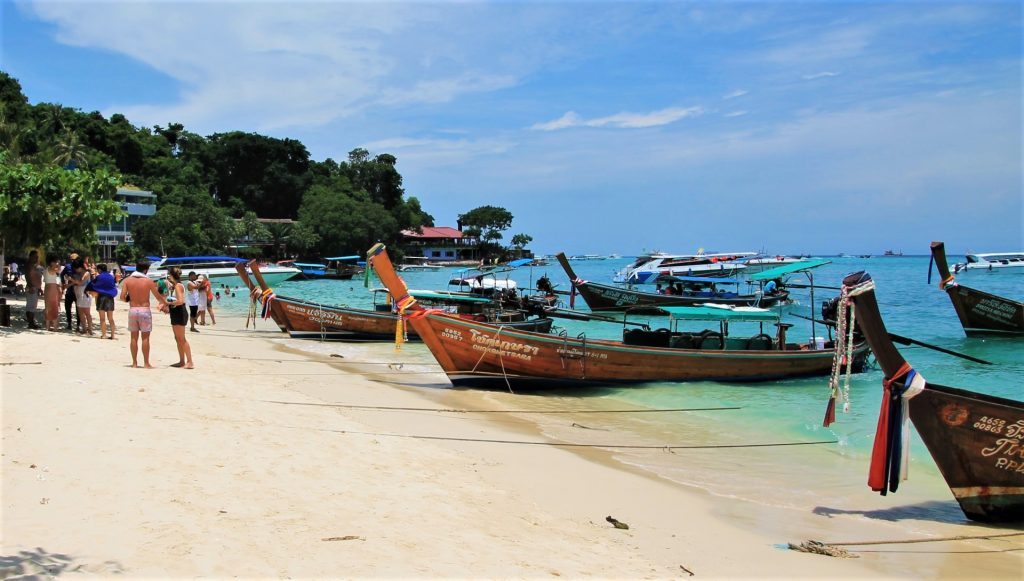 The last destination of the day was Bamboo Island, or Khai Nai Island , a sweet picture-postcard island mainly made from beach sand and a few palm trees. Unfortunately so many tourists were there that the feeling was not really "islandish". The island is small but a few restaurants and bars are there selling drinks for ridiculous prices, and even charging tourists for sitting down on a chair. It was not a pleasant stay, and we were unlucky with the weather too, it started to rain. But soon we were on board of our fast speed boat again and after another 20 min we were back at the marina. Summarizing, it was a great experience and Phi Phi Island is definitely worth staying for a day or two.