Last updated on 30th August 2019
Phuket Road Trip
My first experience on the scooter was not so good. The first turn made me slip and crash. But this did not prevent me renting one again to explore the Phuket Island. It is too big for walking and just right for a scooter. The option to use a taxi would have been comparably expensive: some other tourists told me that they paid for a car with driver 1,800 Baht for a day. I rented the scooter for 250 Baht from the hotel and spent another 30 Baht on the fuel.
The idea was to visit the Kathu waterfall and then go all the way south to Promthep Cape. From there follow the coastline back to Kamala and visiting Karon beach, Karen viewpoint and Patong beach on the way. I might have done a few little detours due to my lack of knowledge of the place and roads. Once, I even found myself on the east coast, the other side of the island. But overall I managed to see all the places, and a little more.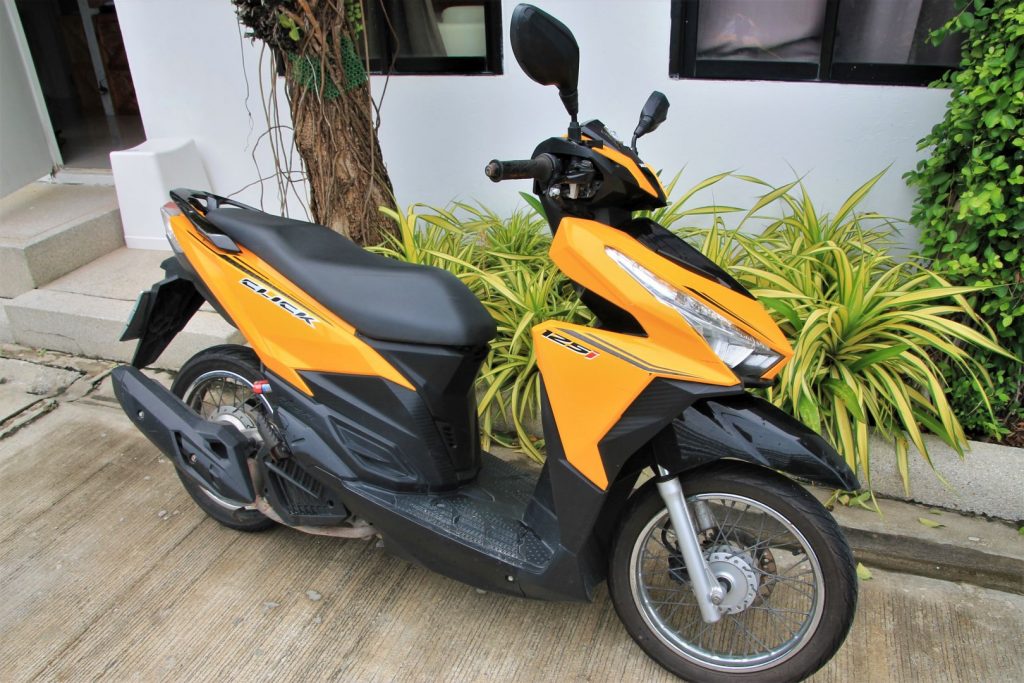 Kathu Waterfall
Kathu Waterfall is rather small and unspectacular. Only a few tourists find their way. The result was that I was nearly alone hiking up the stairs to the upper part of the falls. Unfortunately, the place lacks maintenance, some trees had fallen across the path and buildings had become ruins. Still, the falls are nice. It is possible to take another narrow path on the right hand side into the forest which gives a real jungle feeling. I did not like the spiders though so I turned back after 15 min or so.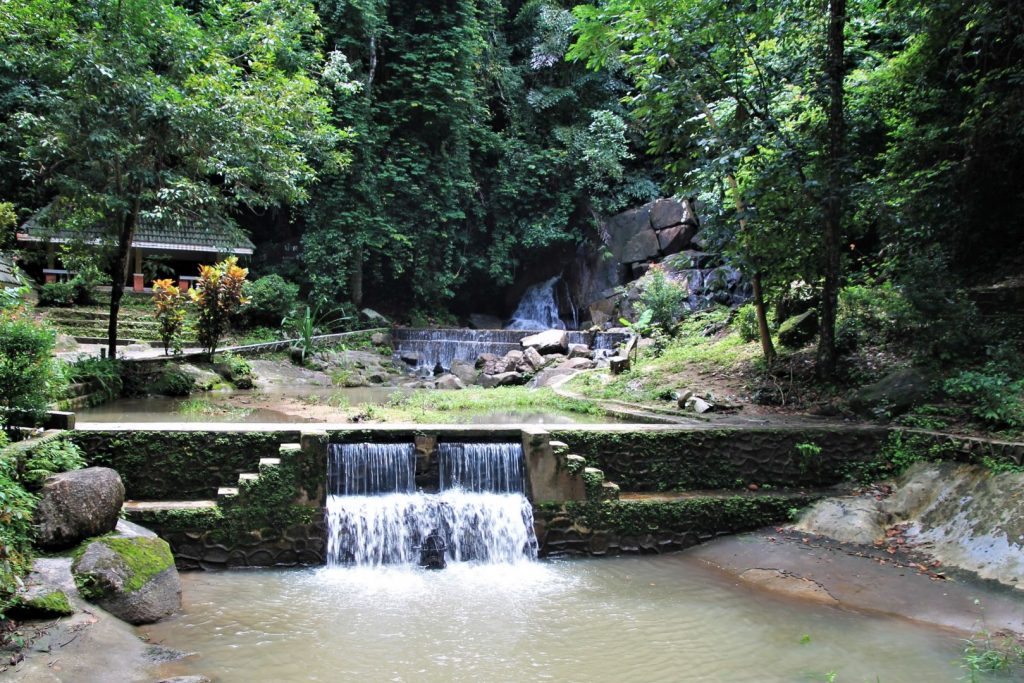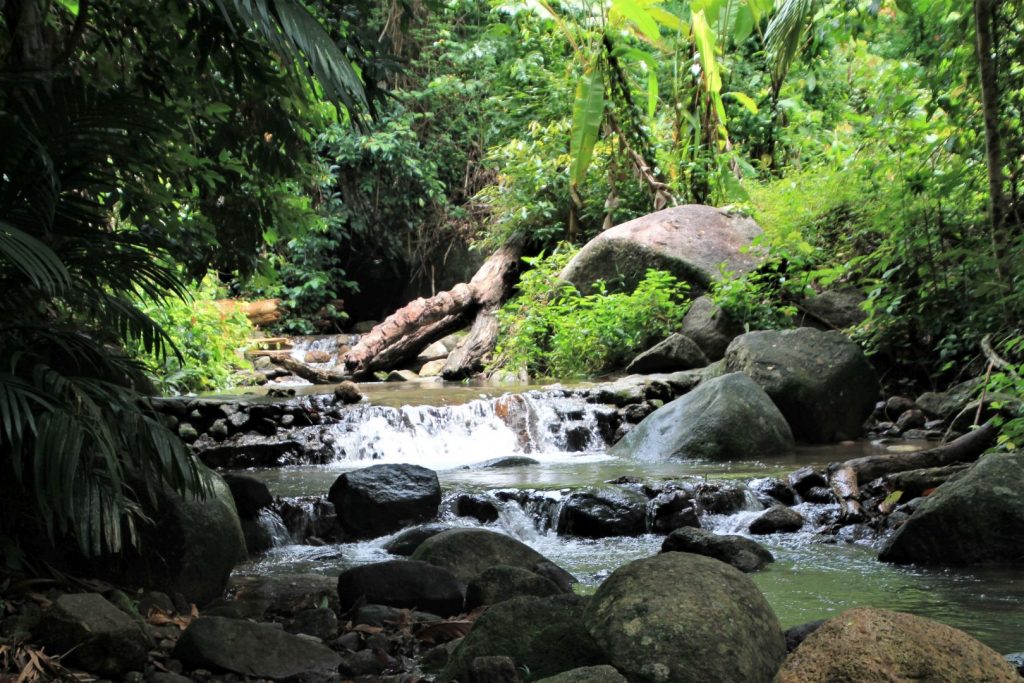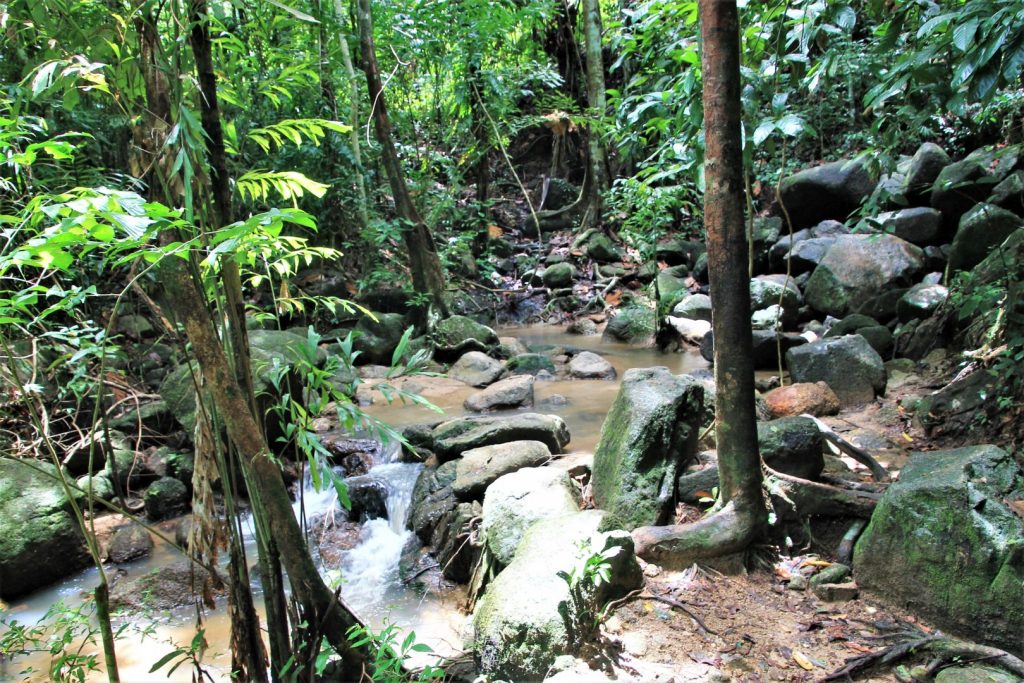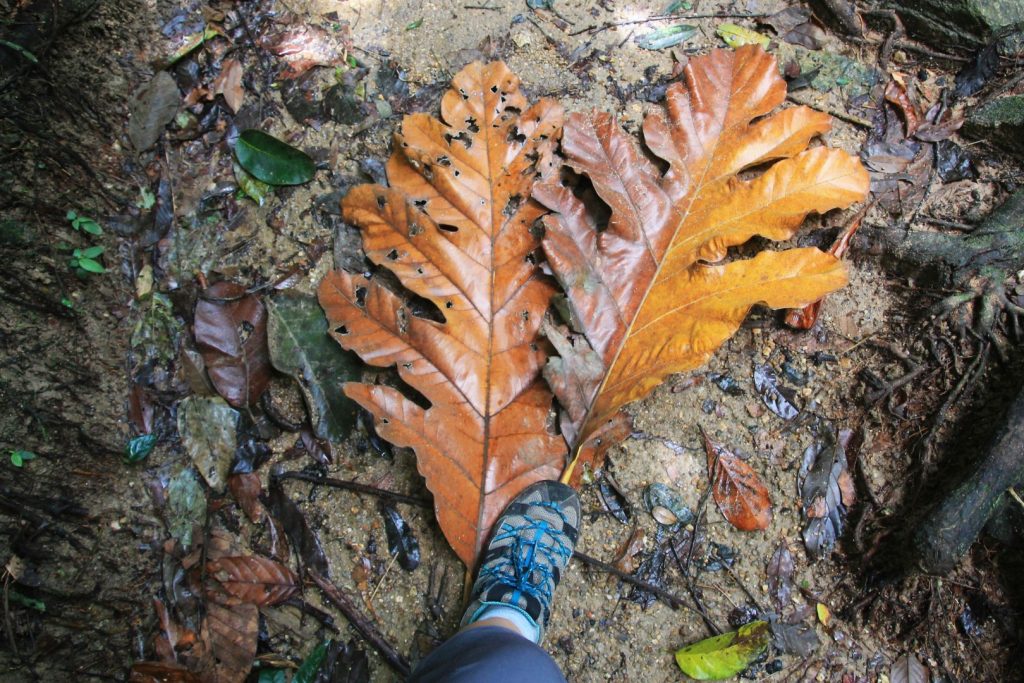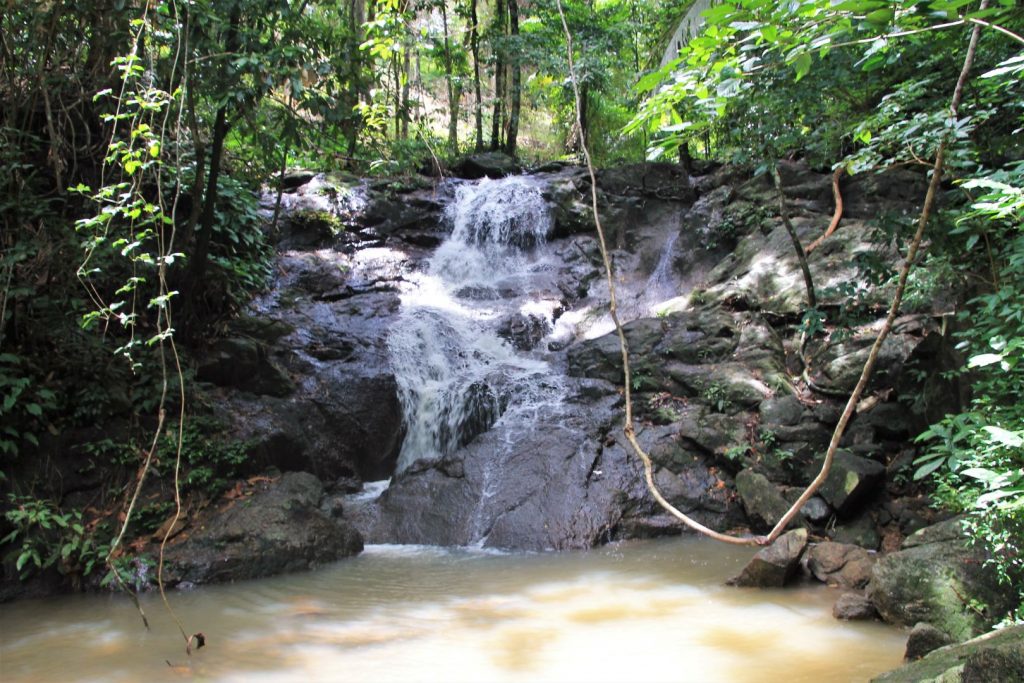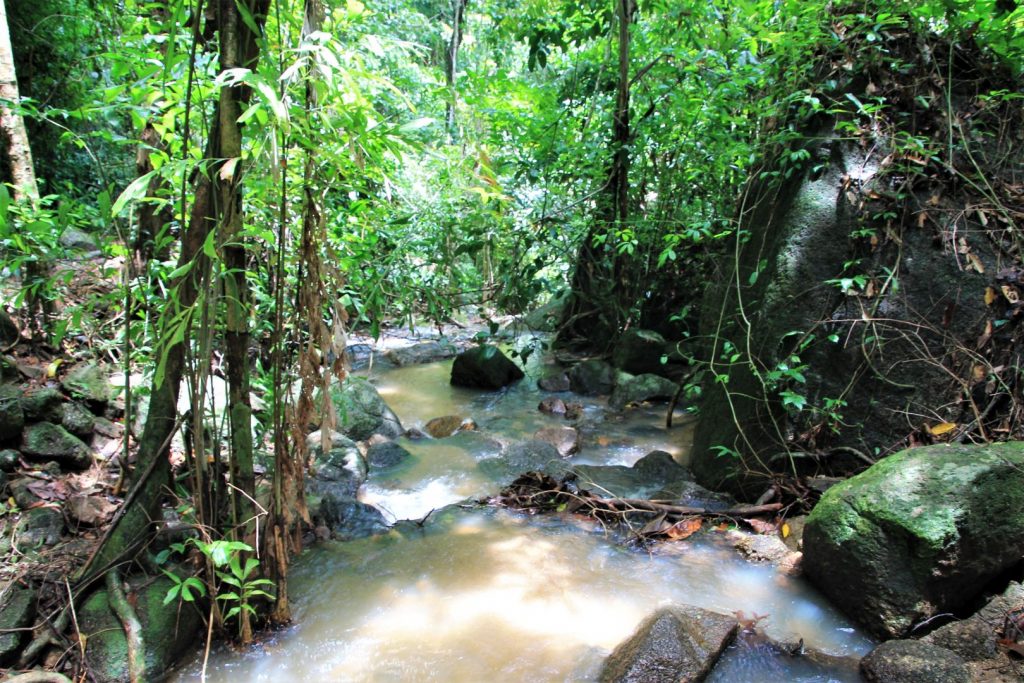 Promphet Cape
The southernmost point of Phuket Island is a magical place. I could have sat on the rocks for hours just watch the sea and the waves. Promthep Cape is very popular among tourists, they come with busses, cars, taxis and vans and scooters, like me. It was very crowded. Even a wedding photo shooting happened when I was there. No wonder, it's an excellent location for stunning pictures and festive atmosphere. It has a wide cemented path on top of the cliffs with memorable views. But that's not all. The real southernmost point is little further down on the rocks. A path leads from the concrete platform down and up again to the actual cape. It is a little hike of maybe 10 minutes and it's definitely worth it. From there the view along the coastline, at the cliffs and over to Ko Man island is wonderful. As I said, I could have sat there for ever. Not far from Promthep Cape are two small but wonderful beaches, Yanui Beach and Naiharn Beach.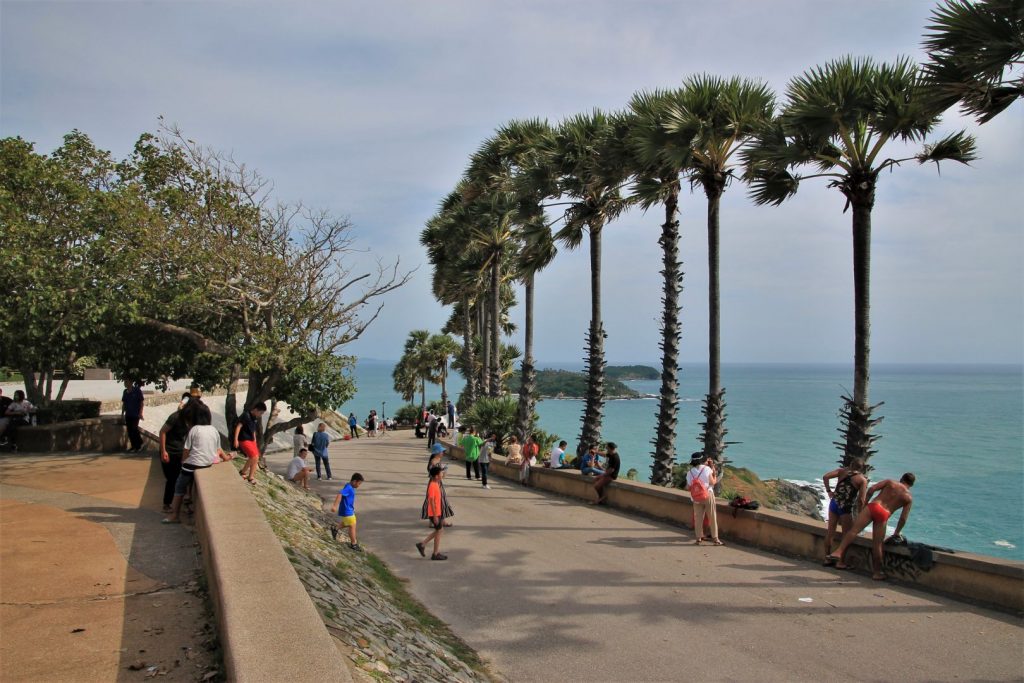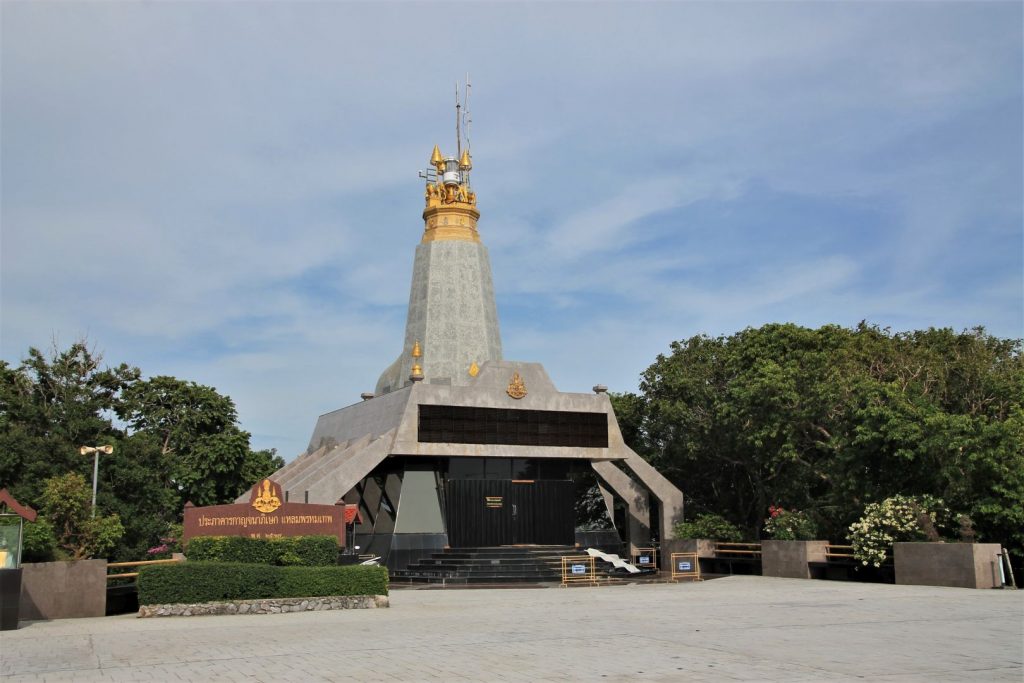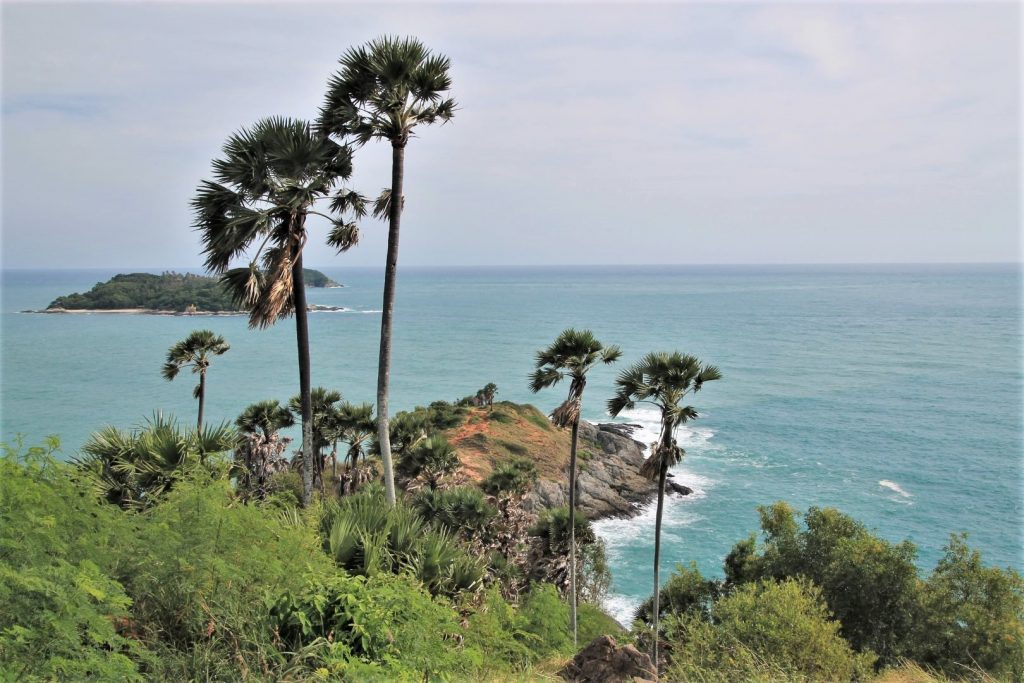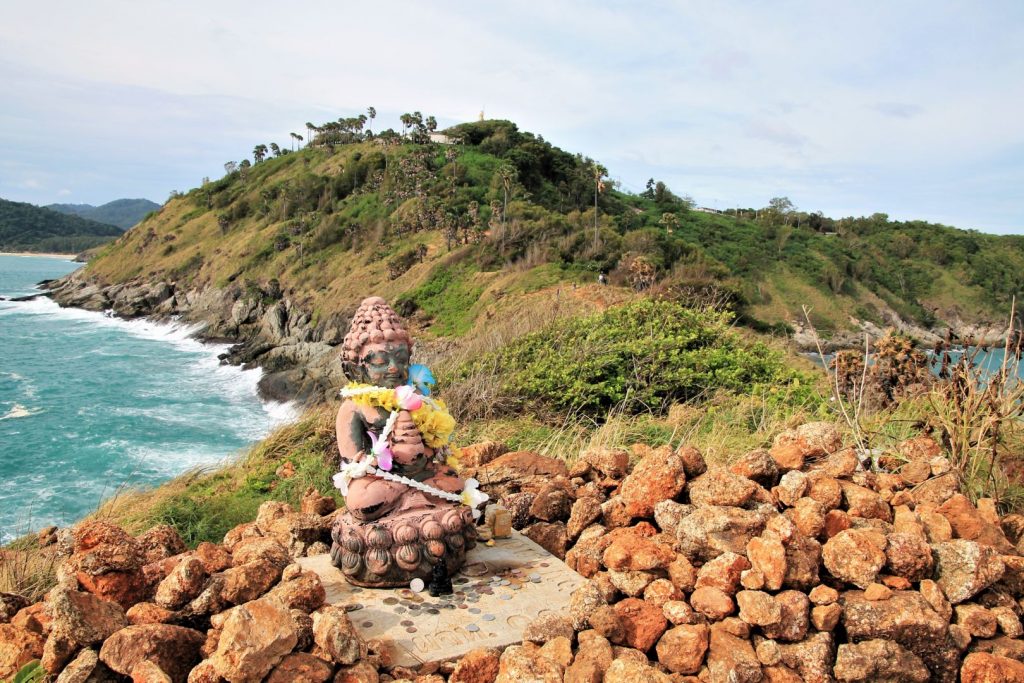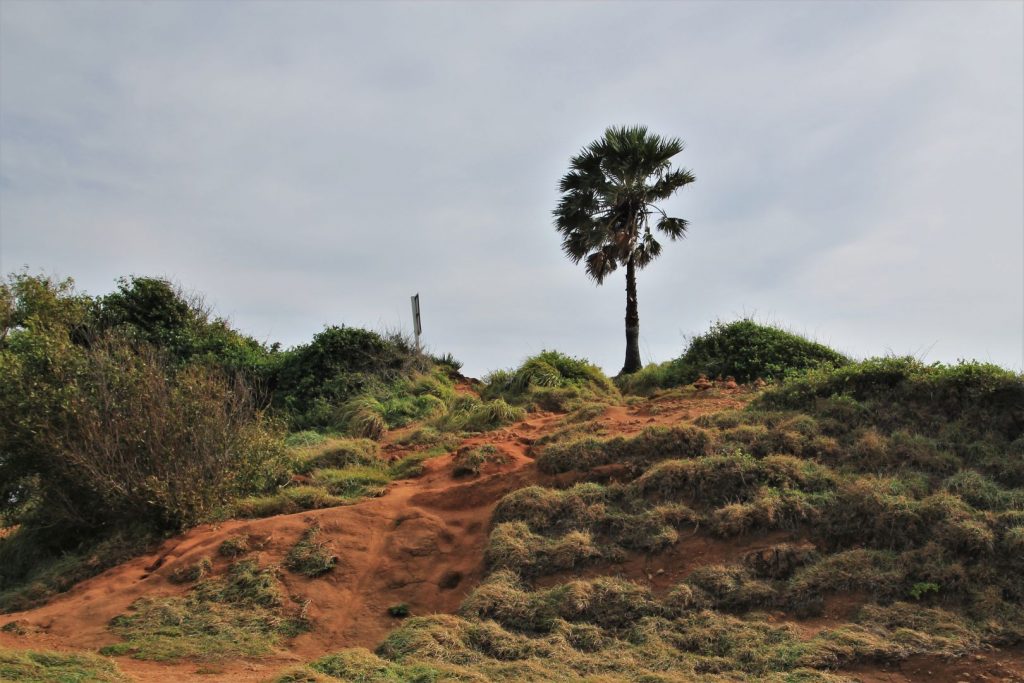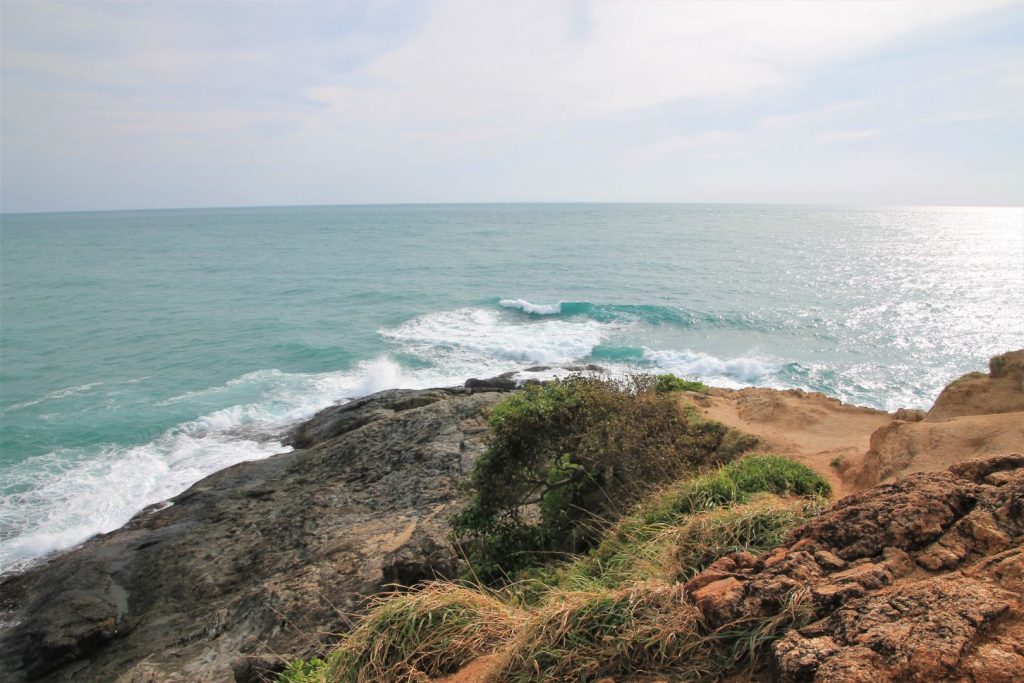 Karon Viewpoint and Beach
Karon Viewpoint is also a very busy place as it is directly at the road and a popular stop for tourist buses. A small building, like a pavilion, sits on a little hill and provides a great view towards north: Kata Noi, Kata Yai and Karon Beach. I did not stay long with all the selfie enthusiasts and drove down to Karon beach. In comparison to Kamala, it is a really long and wide beach with golden sand and also quite busy. There are a lot of hotels, and many activities are offered on the beach. I was fascinated watching the parasailing. It is the third biggest beach on Phuket Island, long and wide enough to never feel crowded. I should have stayed on that beach. I found it wonderful.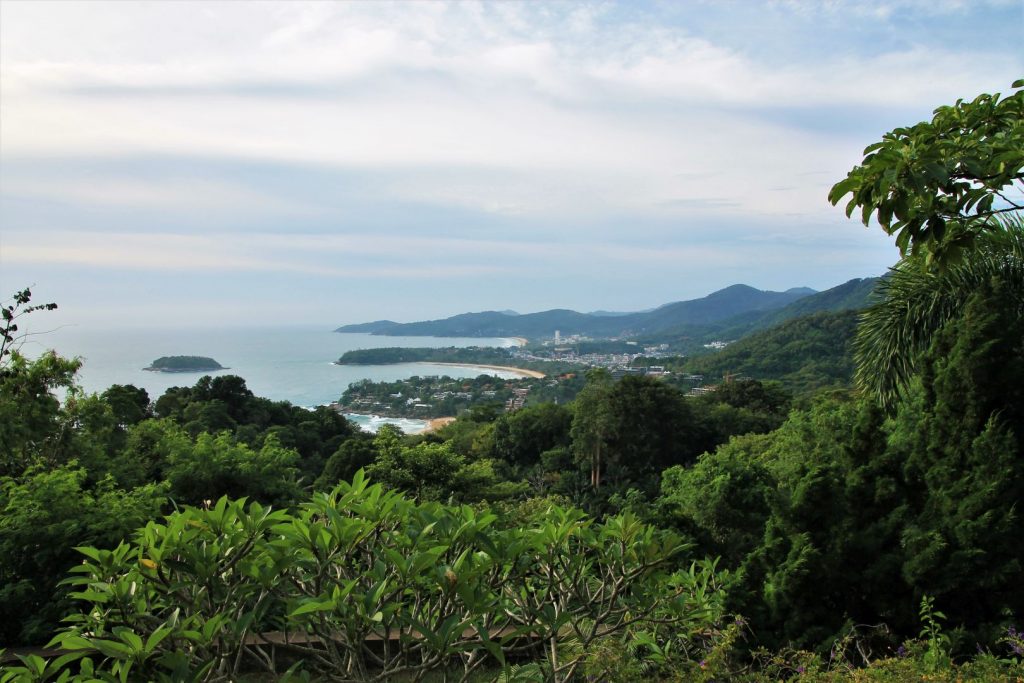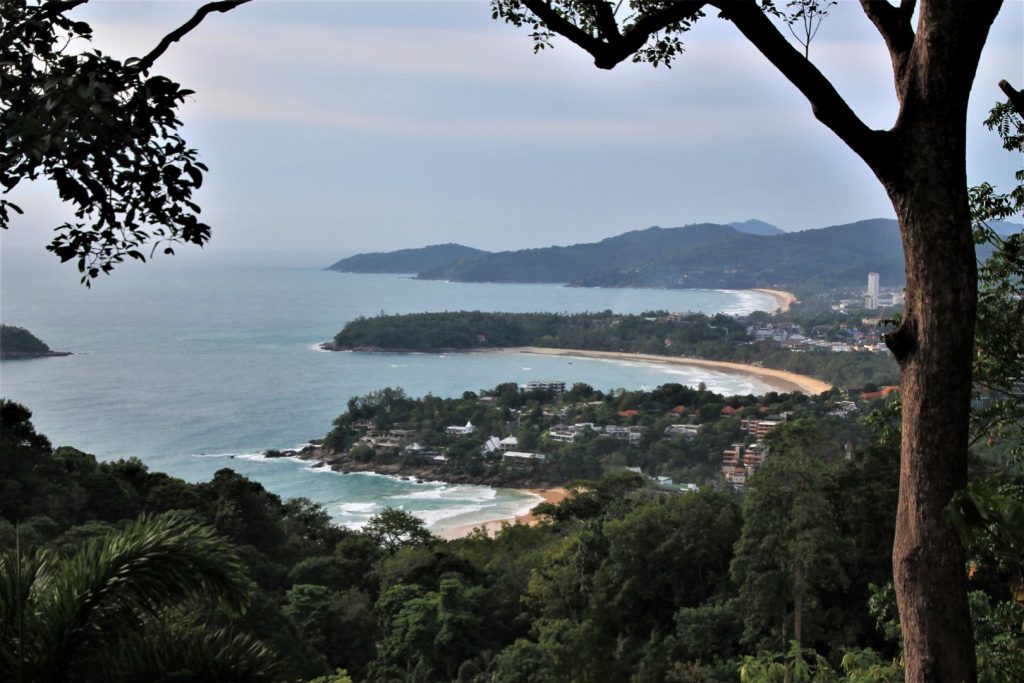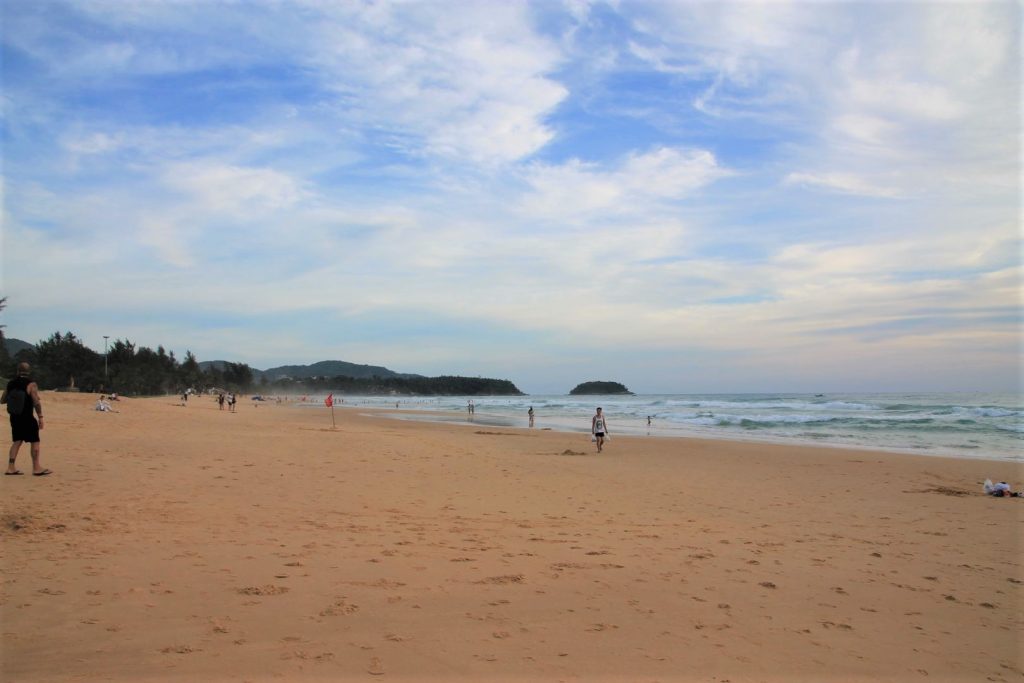 Patong Beach
The next stop on my way back to Kamala was Patong Beach. I guess that is the "heart of Phuket". This beach is very popular, it's well maintained, clean, big, crowded, noisy, and full of entertainment. I came here few more times during the next days, even just for swimming, as I found it so much more interesting, buzzing and fascinating. Unfortunately, I noticed later, I did not take any pictures from the beach itself.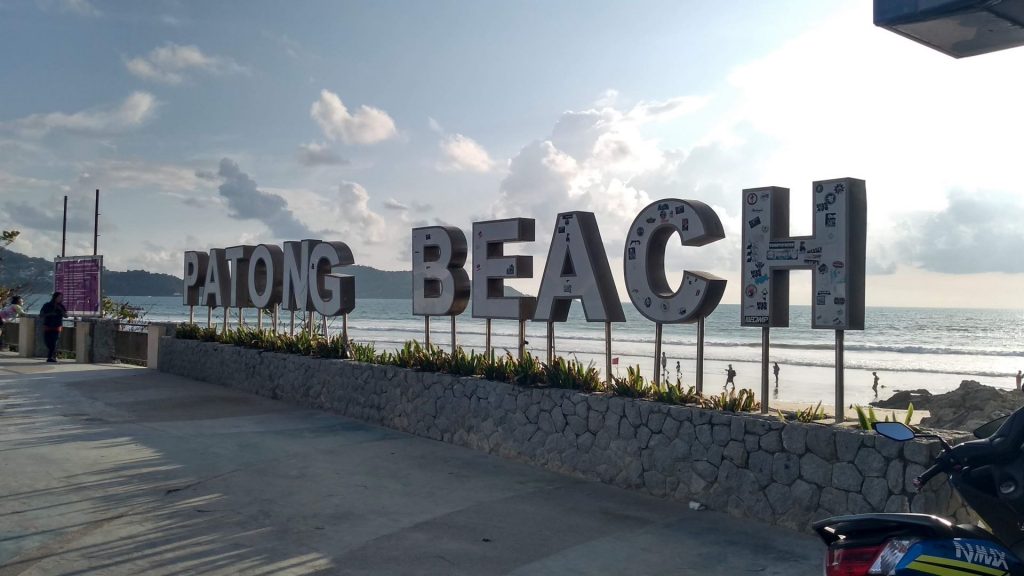 Surin Beach
North of Kamala is Surin Beach. I went there one day for sunset. It seems much quieter than Kamala which I thought is hardly possible. There are not many hotels around, and along the beach there is none. Just a small market providing mostly food. The beach is overseen by a life guard but like Kamala lacks maintenance. There are not many people at this beach; it feels peaceful and I enjoyed relaxing on the rocks and watching the sunset.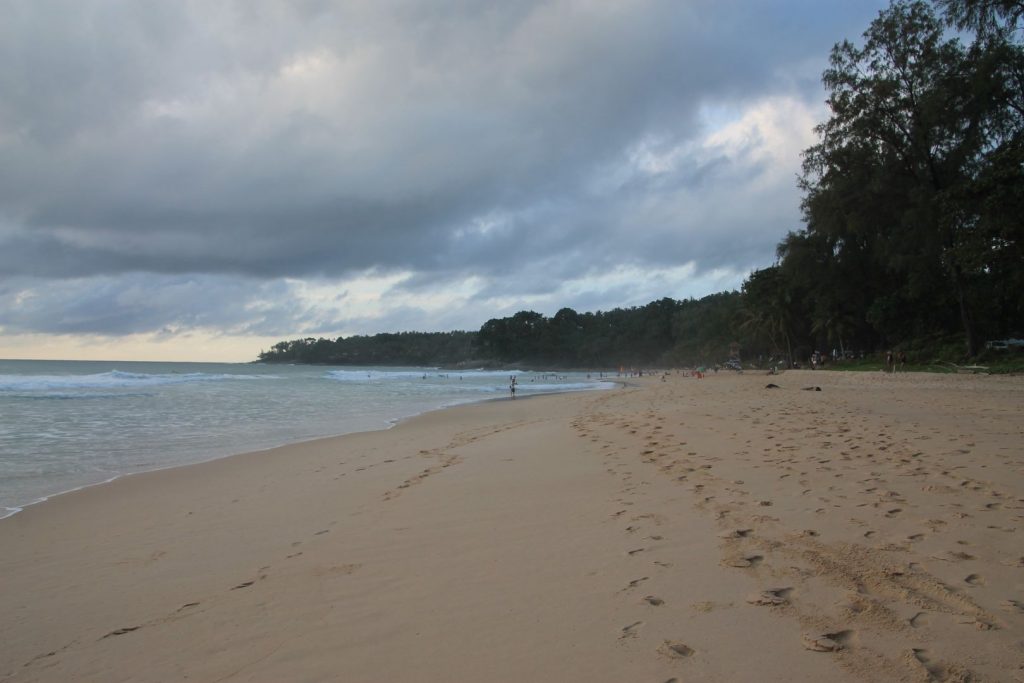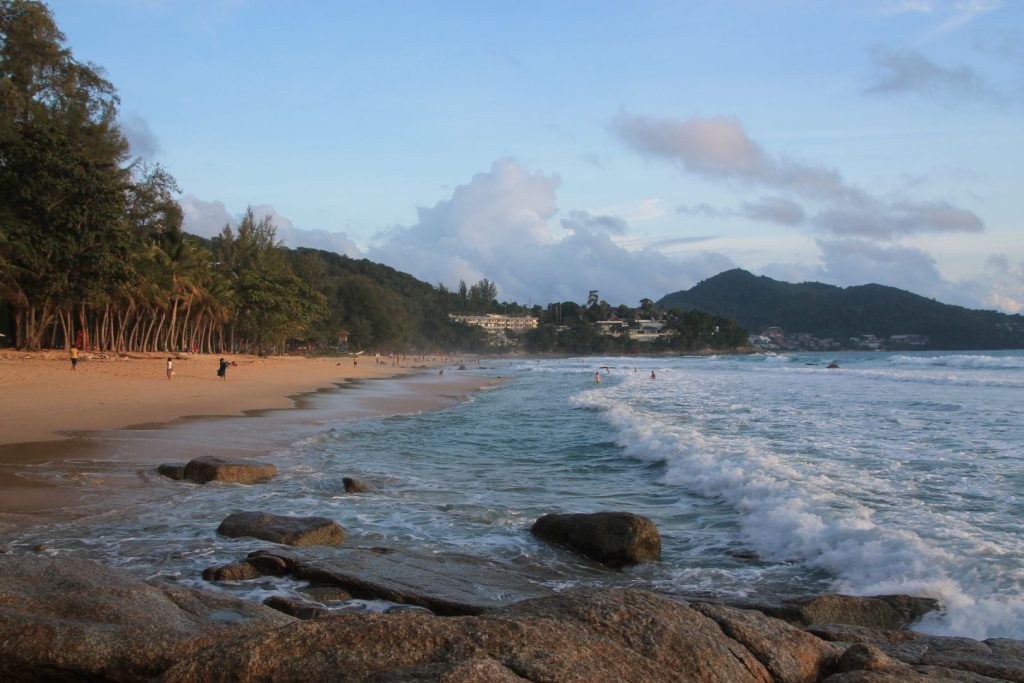 More adventures at James Bond Island and Phi Phi Island.