Last updated on 26th July 2019
Tissamaharama – Yala Safari – Nidangala Beach – Mirissa
Tissamaharama
Tissamaharama is a very small place southeast of Sri Lanka. The village itself is mainly one road with shops, banks and restaurants, and another road along the shores of Tissa Lake which belongs to the Wirawila Tissa Sanctuary. Along that road and in the lake some very impressive, giant old Mimosa Rain Trees can be seen; they are a really spectacular sight. Another huge sight is the Buddha Temple, one of the oldest and biggest in Sri Lanka.
At the time when we were there a religious festival was held nearby and pilgrims from all over the country had come to celebrate. People came in busses, on lorries, in cars and all other possible transportation. Roads were busy; everywhere people bathing and washing, cooking, eating, drinking, playing music. For us this was not so much fun as for the locals and pilgrims as we watched the dramatic impact all this had on the environment, and honestly, it was rather stressful.
Tourists usually come plentiful to Tissamaharama as a starting point to visit Yala National Park. But that changed dramatically after the attacks in Colombo had happened around Easter this year. There were hardly any tourists, hotels were empty, restaurants closed down. I felt as if I was the only white person around. And that earned me some curious looks, cheers and greetings.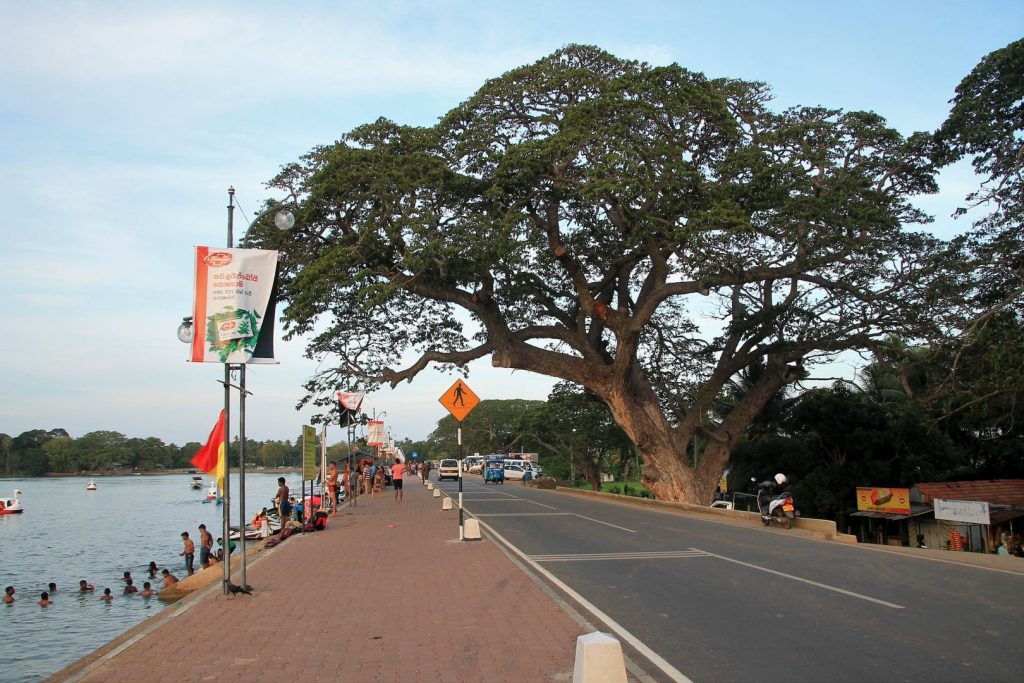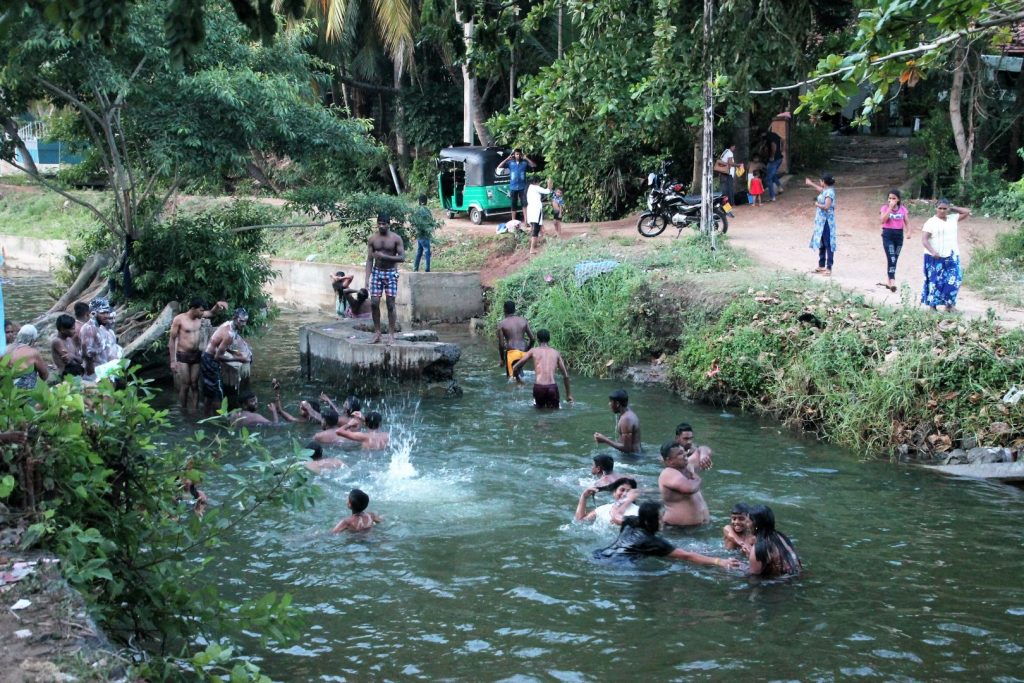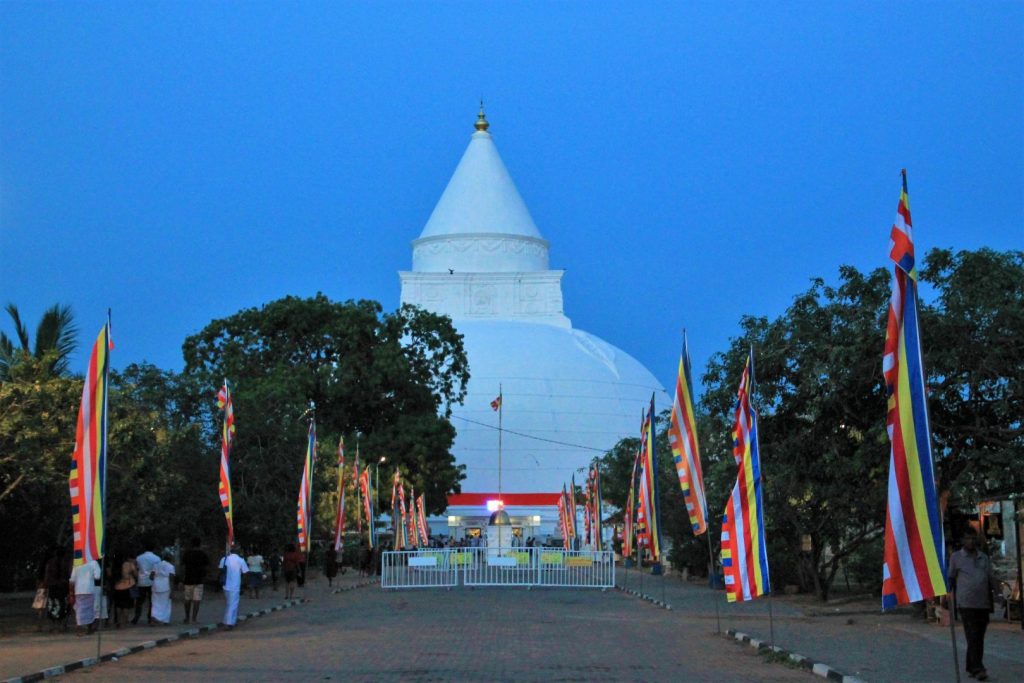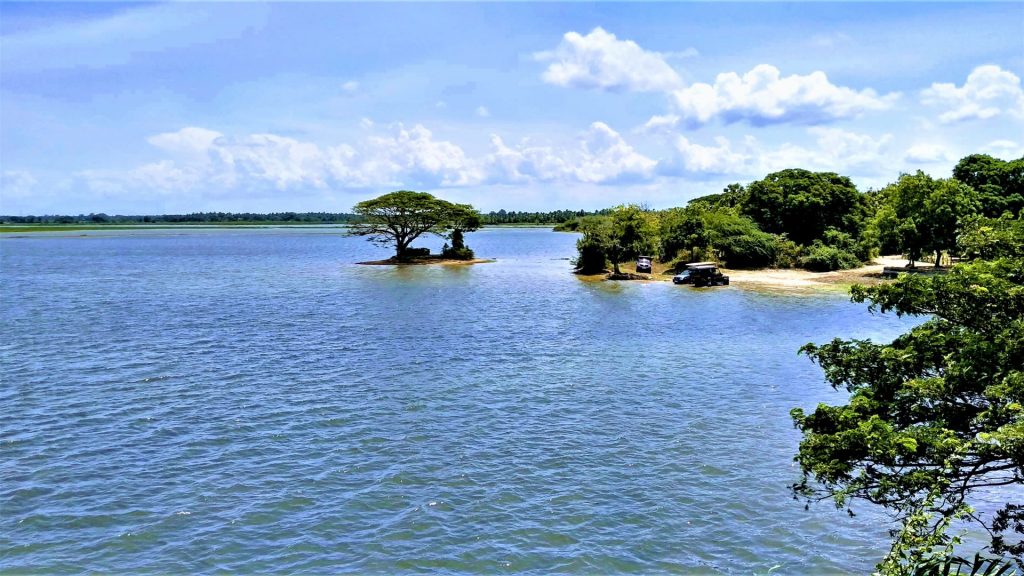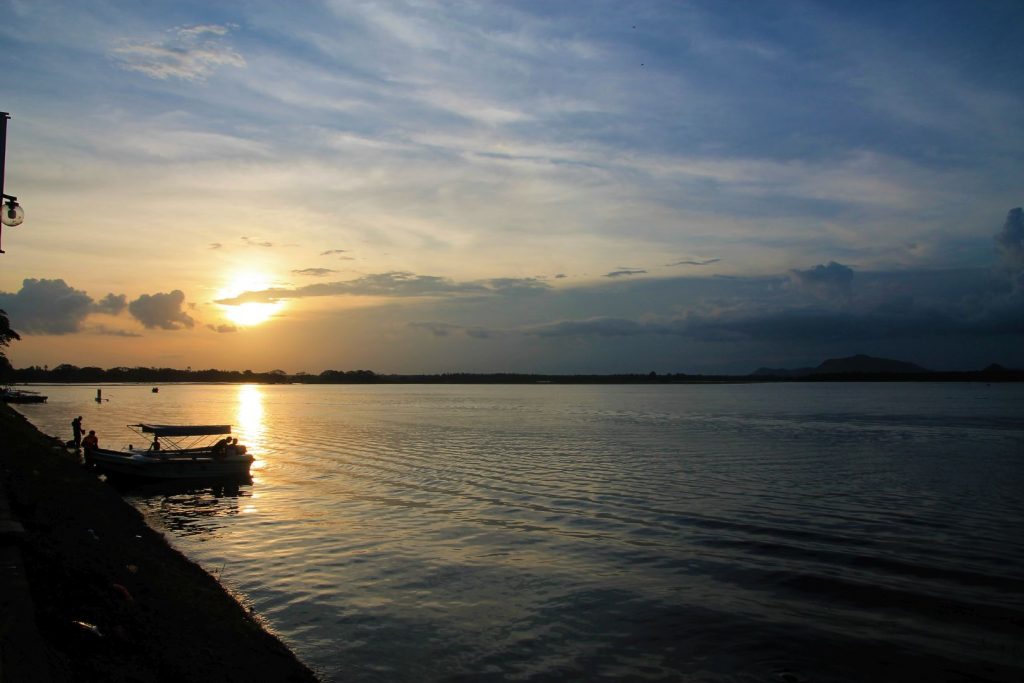 Yala National Park Safari
As most other tourists we had chosen to stay in Tissamaharama to visit Yala National Park. We drove off in our jeeps at five in the morning to find the animals before it gets too hot during the day. Later we learned that was obviously the wrong thinking as we heard that afternoon hours are much more promising. Therefore we were rather disappointed that we were not able to see many animals: a sloth bear, a crocodile, one elephant, an eagle, some dotted dear, monkeys and birds.
Yala National Park is the biggest of its kind in Sri Lanka and has the world's highest concentration of leopards; it is home to 44 different species of mammals and hundreds of different birds. Hence expectations were high. But we had the impression the driver took us around the same pathways again and again instead of using the entire accessible area.
And another sad fact: As soon as the sloth bear came into visit all Safari Jeeps went to there to see it. In the end there were as much as 20 Jeeps loaded with tourists surrounding just one bear. Not everyone was lucky enough to actually see it, and only a few of us could take a picture. I was one of the unlucky ones. The whole tour lasted 3 hours, entrance fee for foreigners is 4000 Rupees (20€), locals pay 60 Rupees (!).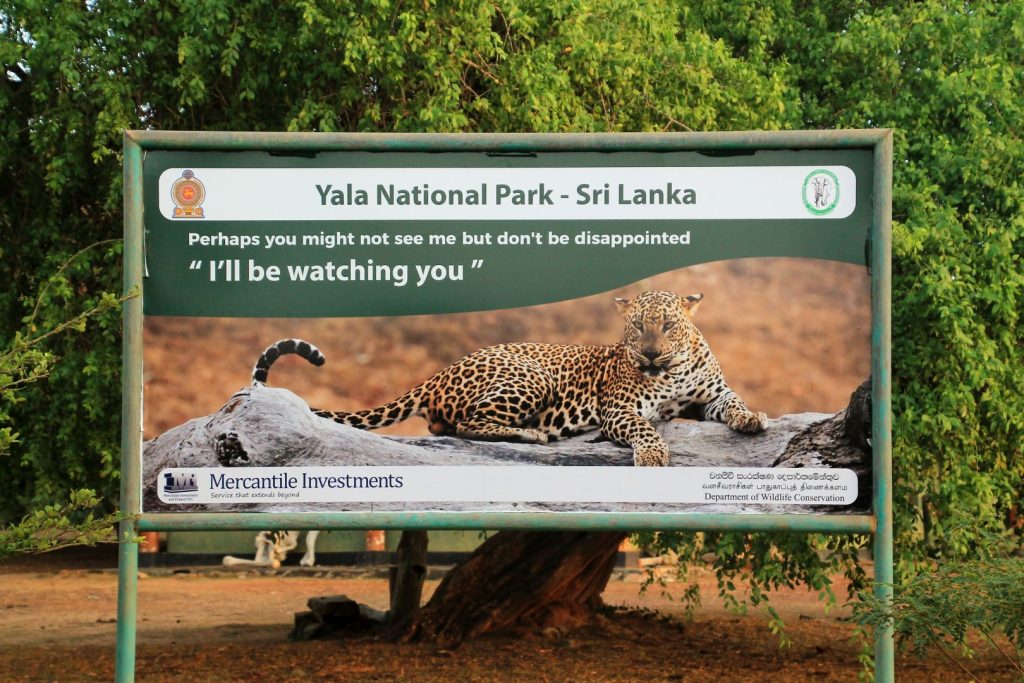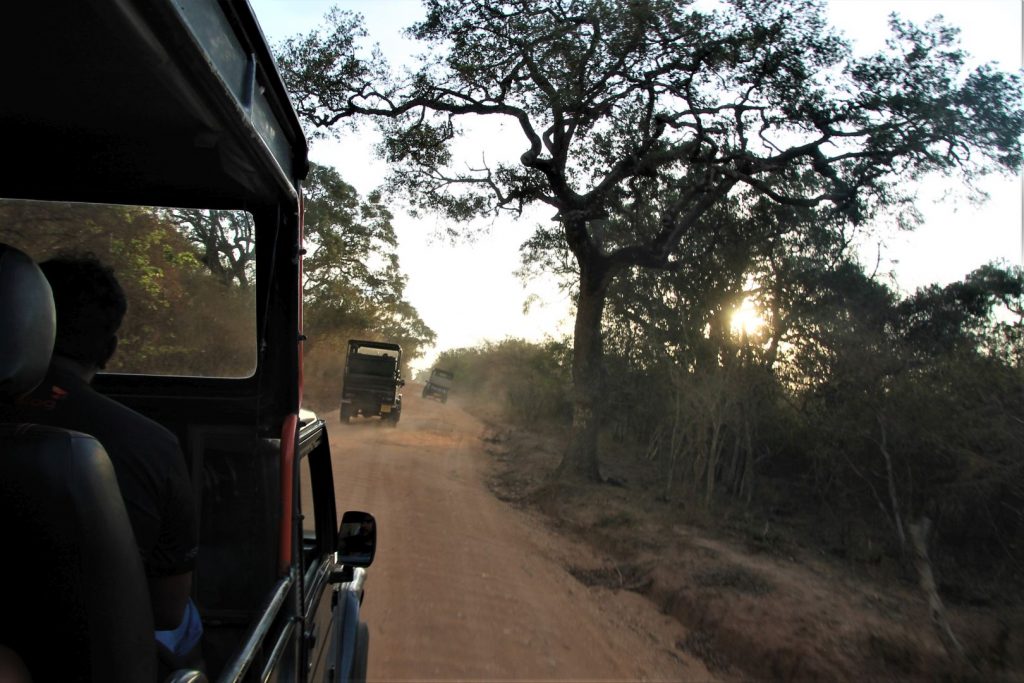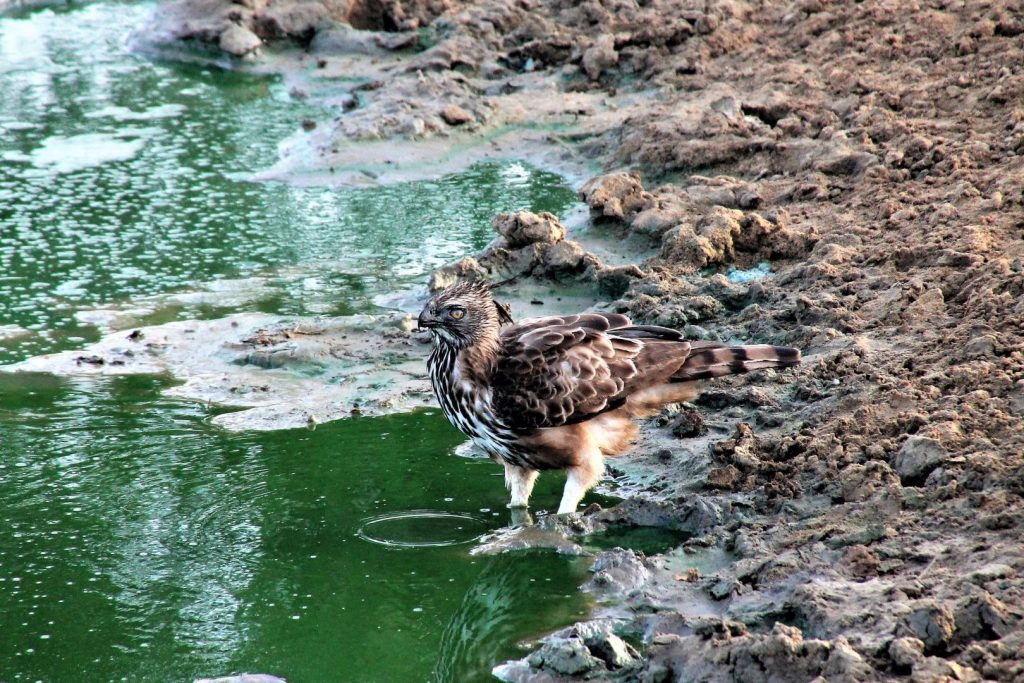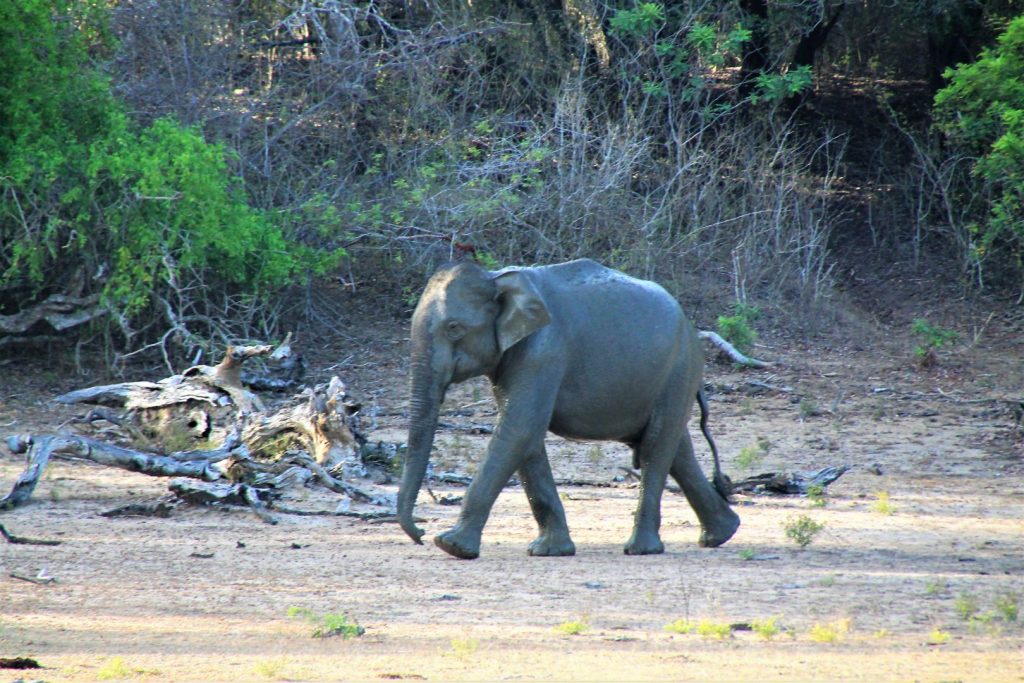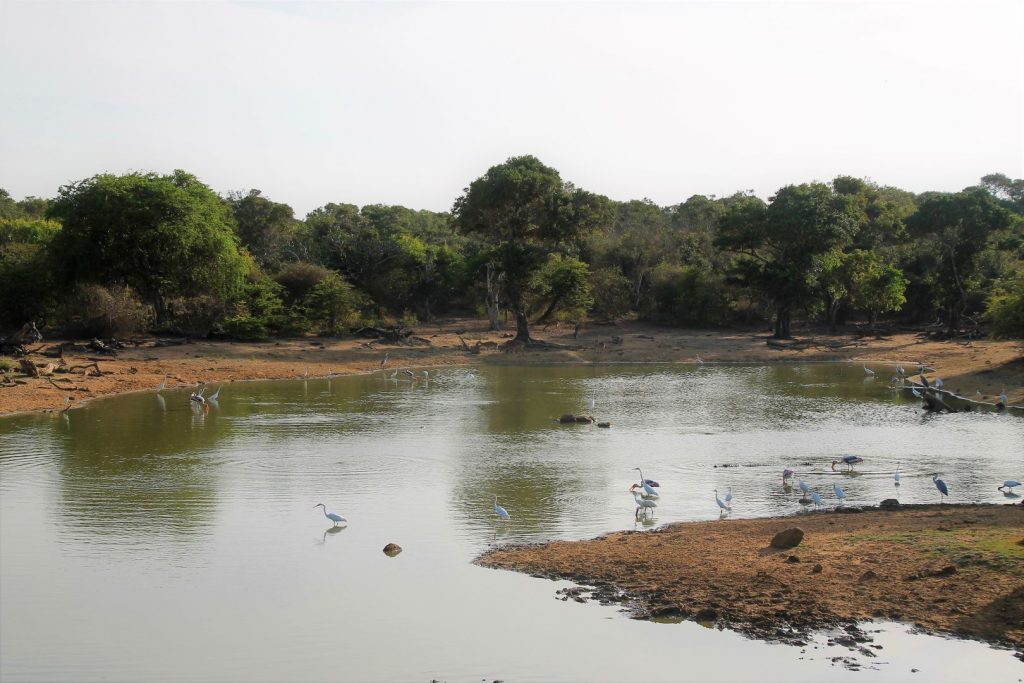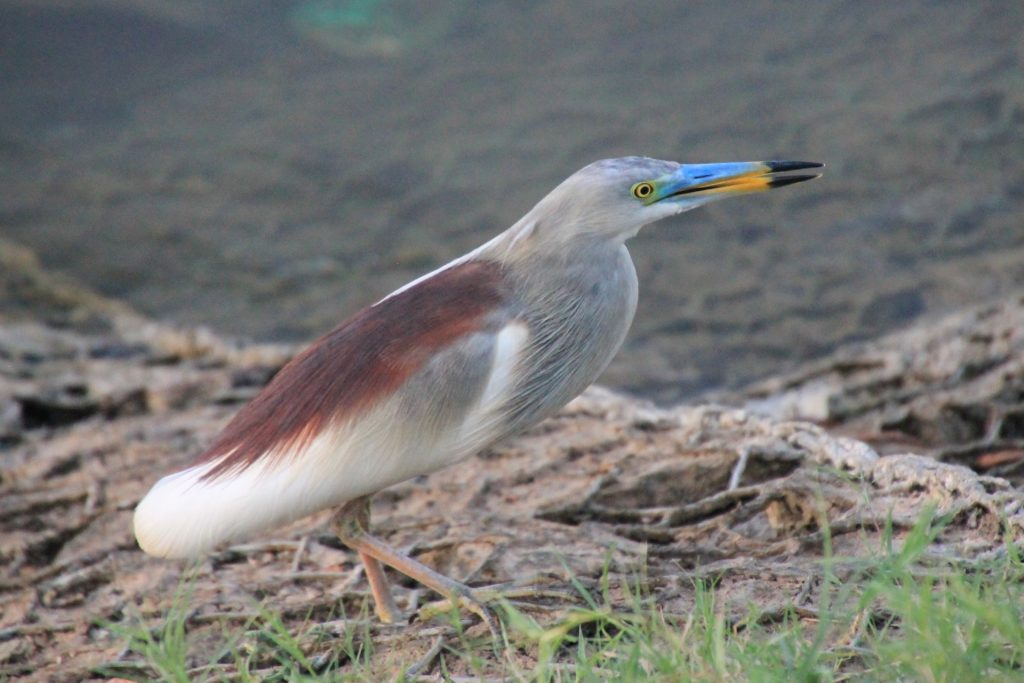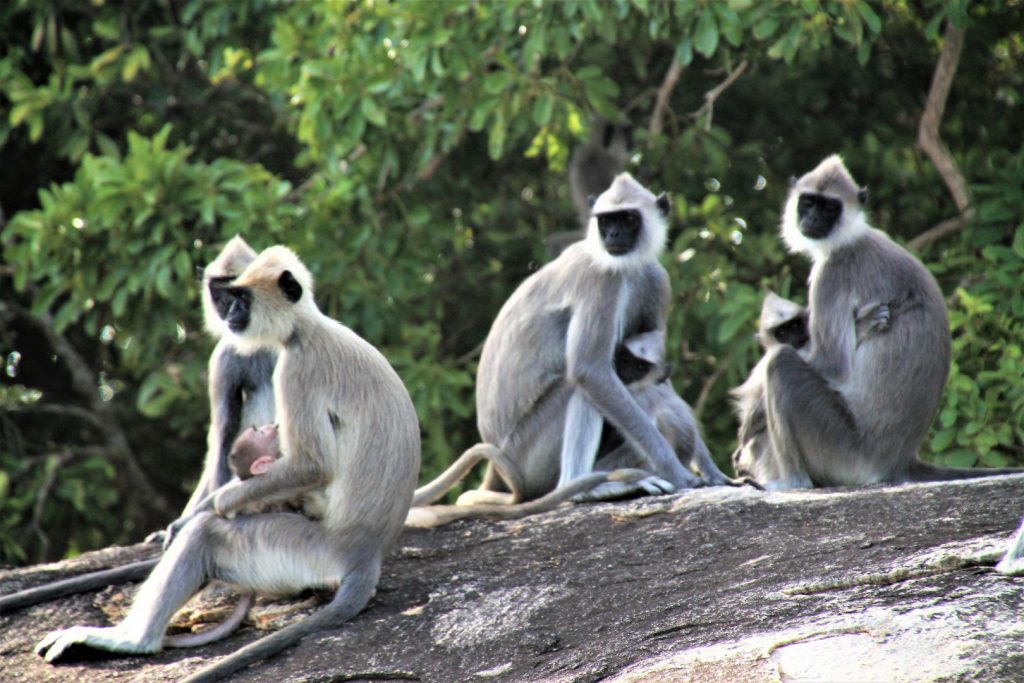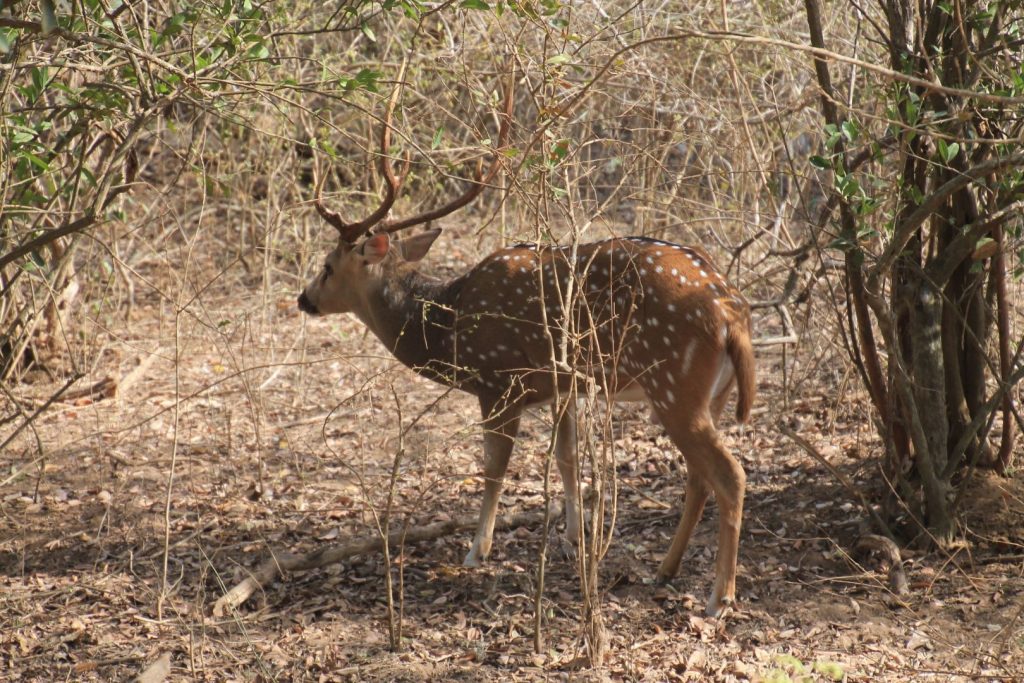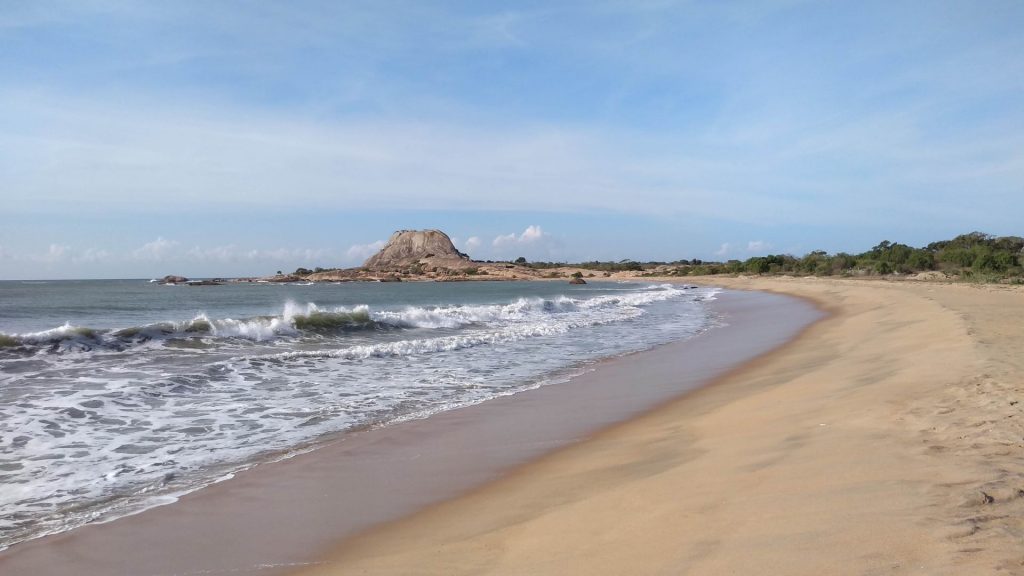 Nidangala Beach
Due to the early safari the entire afternoon was still at hand and we decided to go for a beach. The beach in Kirinda was overcrowded and filthy (literally) because the festival was still ongoing. So were looking for an alternative. With a little bit of luck and help from Google Maps we found a wonderful place, Nidangala Beach. The place looks like a postcard setting, it has golden sand, palm trees  and big round rocks lie scattered at the beach, breaking the mighty waves and creating whirlpools. A river ends in that bay and brings some warm water with it, that's where swimming is possible. At the beach itself currents and rocks make it nearly impossible to jump into the water. Unfortunately, already some locals had ventured the place to have their soapy showers and to wash their clothes. We had to avoid that. On top of the biggest rock is a small Buddha temple and from there the view onto the beach is fantastic.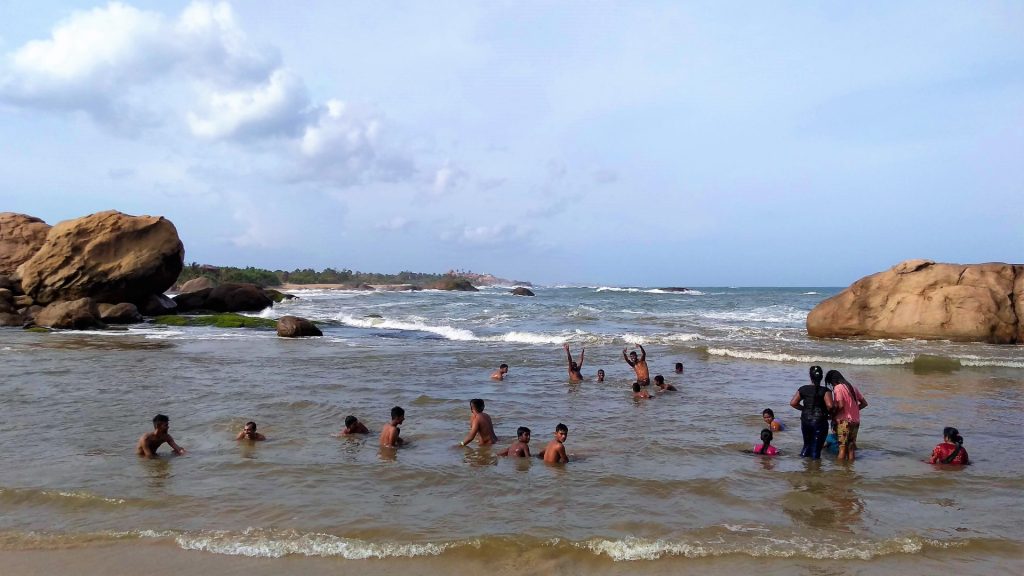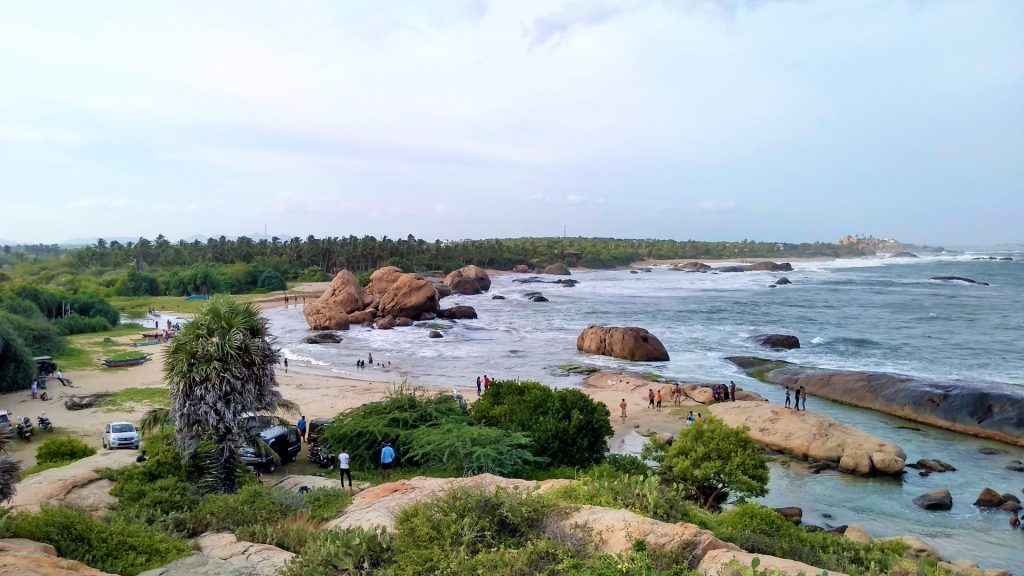 Mirissa
Mirissa is a very popular little settlement on the south coast of Sri Lanka, about 30km east of Galle. It is a very good start point for Whale Watching, also for surfing and snorkelling. It is basically one road with restaurants and shops. But when we were there, most of them were shut down or abandoned due to the declining number of tourists. Along the beach are many restaurants and bars, also many of them empty or closed.
When we arrived the weather was changing towards monsoon season. Especially the afternoons were stormy and rainy. Therefore whale watching was not an option. Also we could not reach Parrot Island. The little rocky island is just 50 m away from the beach, but the waves, currents and wind did not allow passing.
We went to see the famous Secret Beach, a tiny beach west of the main beach, which is not so secret anymore: there are a sign pointing the way nowadays, the road to go there is called Secret Beach Road, and on the beach there is a Secret Beach Bar. When we arrived we were rather disappointed. Certainly the beach is wonderfully hidden among mangroves, palm trees and rocks, and maybe it used to be a very romantic place. But today, with all the tourists coming, and with its beach bar, the place is littered and rather uncomfortable.
A much nicer place to visit is the Coconut Tree Hill. Due to its Instragam-fame many people, tourists and locals alike, come here to take their selfies under the palm trees with the ocean in the background, a certainly picturesque setting and an astonishing view. Even if it's sometimes crowded, the place has its beauty and a wonderful view onto the ocean. An old man showed us the best rocks to sit and relax and also how to spot turtles from above. He could very well figure out which shadow is just plastic rubbish and what is actually a turtle. The first outnumbered the latter by far, unfortunately.