Paradise Beach and Powerful Waves
Surfers Heaven in Sri Lanka
South of the little town Pottuwil at the southeast coast of Sri Lanka there is Arugam Bay. Previously a fisherman's place it is now a tourist hotspot especially for surfers. The village has loads of hotels and restaurants, a few shops and an overwhelming amount of offers all around surfing: there are instructors and surf schools, surfboard shops, surf workshops and alike. And they are all there because Arugam Bay has quality sand-bottom surf spots around that provide surfers of all levels the perfect wave.
We had booked a sleepy little hotel at the very end of the village, directly at the wonderful beach with its golden sand, rolling waves, coconut trees and untamed sand dunes. Jumping those waves is a lot of fun!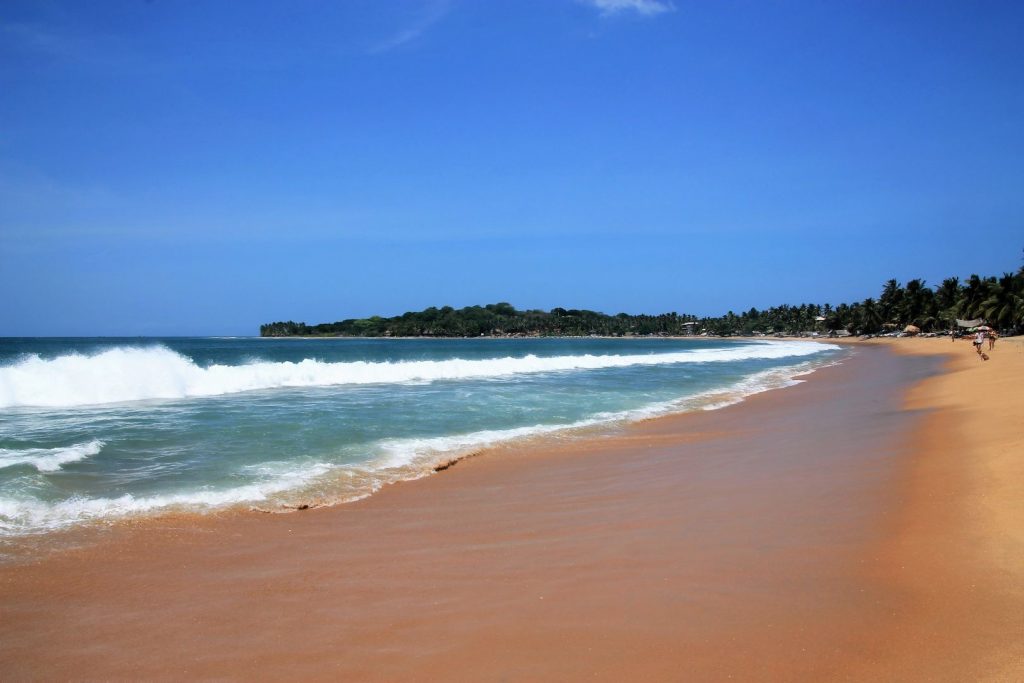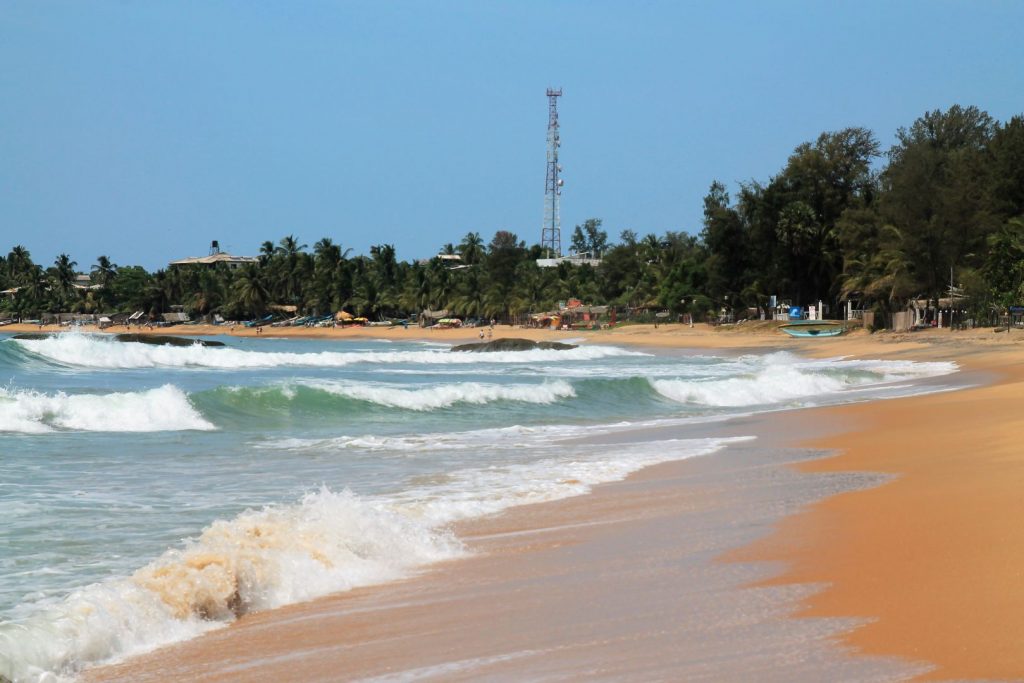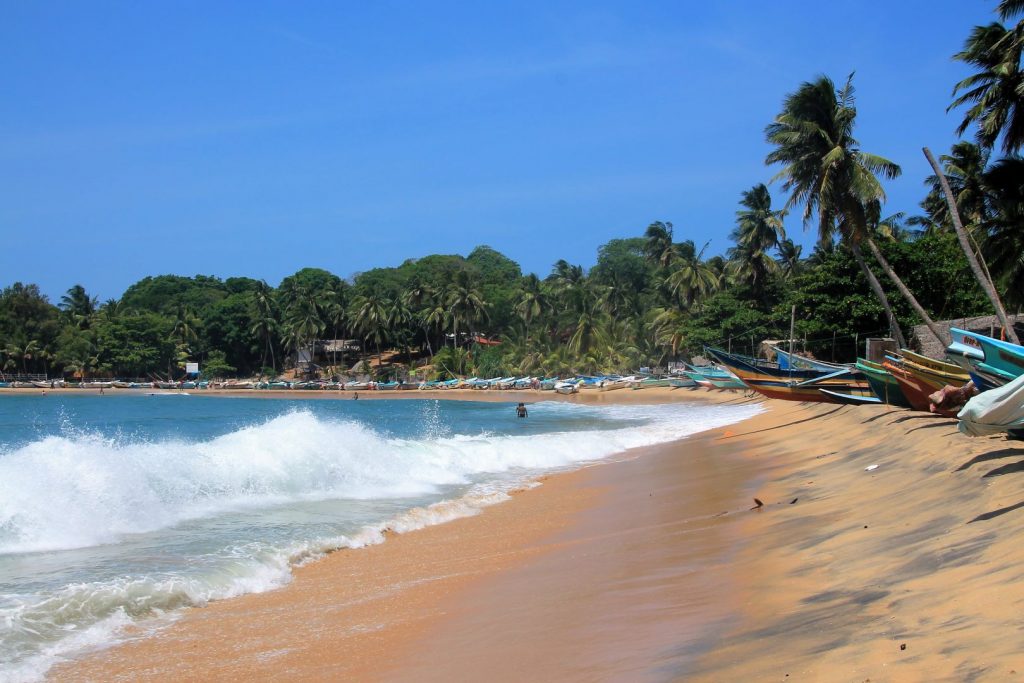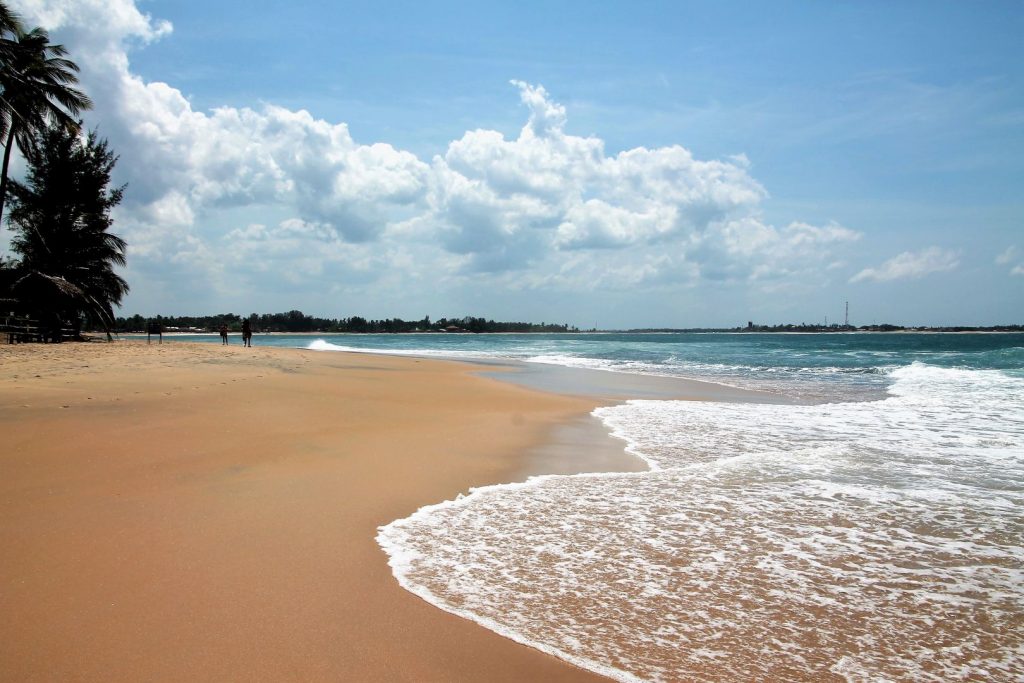 Pop Up!
Eventually we got infected by the surf virus too. So why not? We found two very good instructors, invested 2,500 Rupees, jumped in a Tuk-Tuk and went for a nearby surf spot. Equipped with a long and wide softboard suitable for absolute beginners and a brave heart we learned how to paddle and how to pop up. In theory on the beach. Then we were taken out and pushed into the wave by our instructors shouting "POP UP", and we tried to pop up and failed almost always. We booked another lesson for the very next day and again the on the following day. And eventually, more and more often we stood on our boards and surfed the wave to the beach. It is actually exhausting, but fun, it is a great feeling, like flying. I guess we will soon try again at the next beach.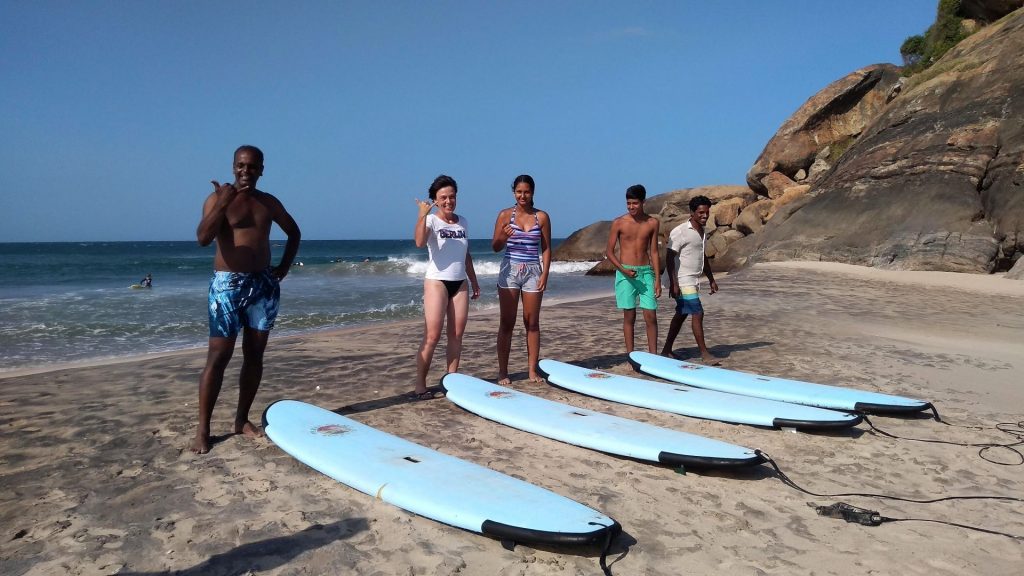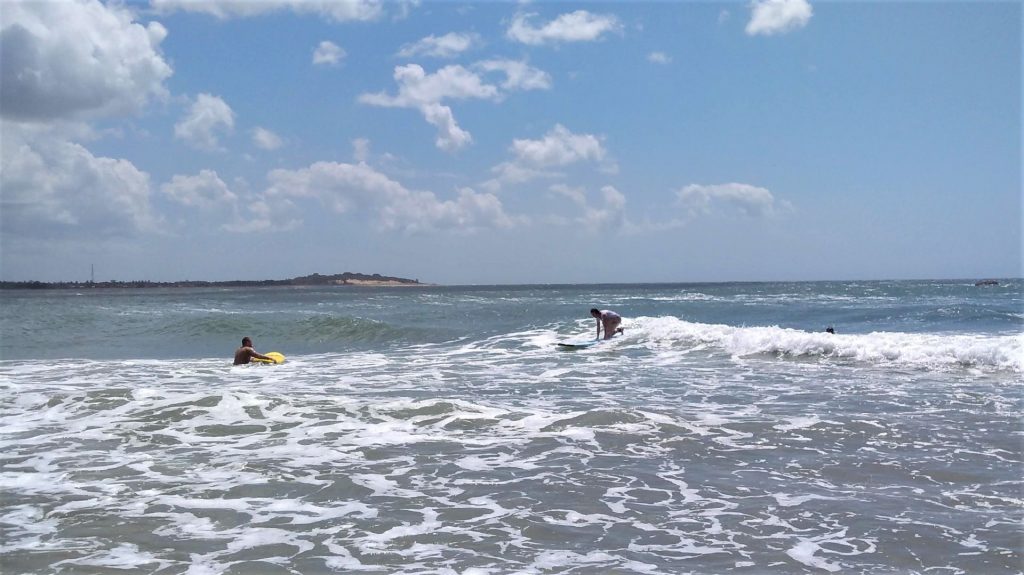 Less Waste and Metal Straws!
Arugam Bay is probably one of the most beautiful beaches in Sri Lanka. It looks like on a postcard with its palm trees, the yellow sand, the waves, some fisher boats, sand dunes, surfers and, most importantly, only few people. In this little paradise are far less fires burning than in Ella, except the ones in the countless restaurants providing fresh grilled fish and meat.  But rubbish dump is a problem here as well, and so is plastic. But we have seen improvement! On our way to Arugam Bay we passed a lorry that drove on the other side of the road and people walking nearby collecting all the rubbish along the roadside and threw it on the lorry. And in Arugam Bay we found a plastic bottle collection point. The WLAB – Waste Less Arugam Bay – collects plastics from the area and makes new things out of it. For instance they make wax combs for the surf boards. What they can't use themself gets compressed and sent for recycling to Colombo. Result: We have seen tourists taking their empty plastic bottles dutifully to the container.  So did we. Thumbs up for this courage and engagement! www.wastelessabay.com  And: In many restaurants they use metal straws for the drinks, instead of plastic!