Last updated on 15th July 2019
Train Journey to Ella
At 9:45 every day there is a train leaving from Fort Railway Station in Colombo to Ella. Immediately after I entered the station I felt thrown back in time at least a hundred years. The station looks like in old movies back in the times when Sri Lanka was Ceylon and a British Colony. I went into the first coffee shop at the platform hoping for some coffee and breakfast. And it was really like in a movie: An old dusty ceiling fan turns slowly above the heads of busy men having coffee and eating some buns, the air is humid and full of all sorts of flavour, the light is dim, and a skinny man with greasy hair clears the tables and invites me to sit down, politely explaining the options I have and asking where I am from. I got my coffee and some food and left, fascinated, to catch the train.
The booking was for the first class and reservation was made for the seats at the very end of the train allowing to look out of the rear windows directly onto tracks and the landscape behind the train. Again, refereing to old movies is the best way to describe the look of the Sri Lankan first class: Seats are old and damaged, the compartment is rattling like a horse carriage and some fans hang from the ceiling for cooling. Certainly it does not help much. Therefore, during all time, windows and doors were open and people were hanging out to get some cool air. So did I – to blend in and to get a nice shot of the moving train and its ancient diesel engine.
The journey took nearly 9 hours and was very noisy, the constant violant shaking and rattling of the compartment was not easy to deal with after the few first hours of fascination were over. But the train had taken us through really beautiful landscape and we had seen the amazing scenery of subtropical jungle, tea plantations, small villages, steep mountains, waterfalls and dense forests.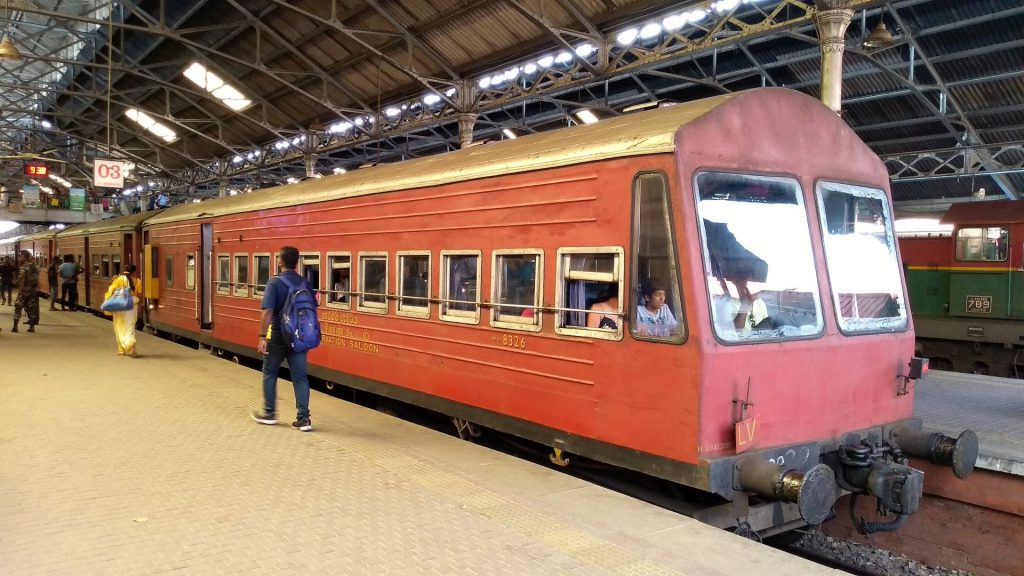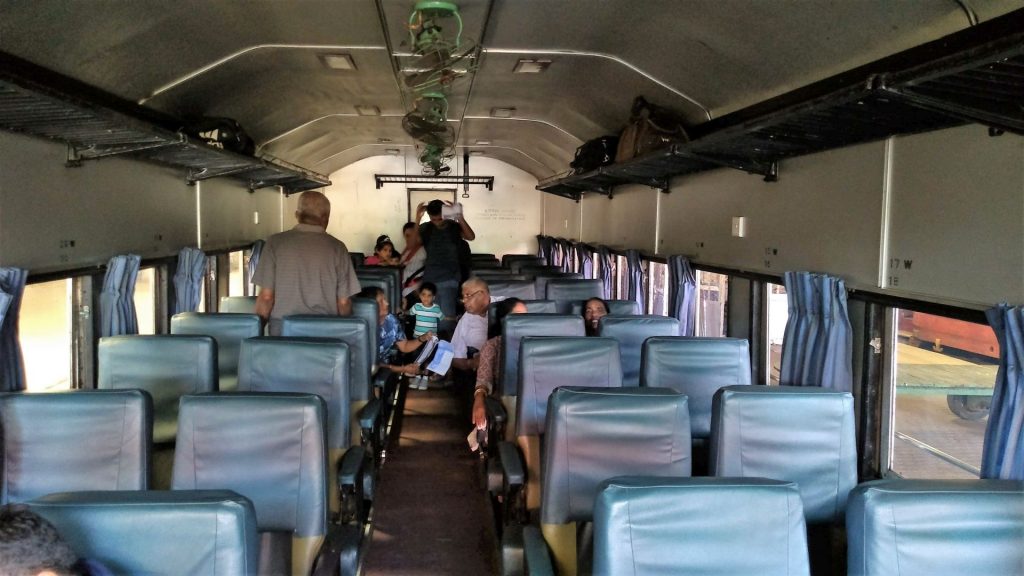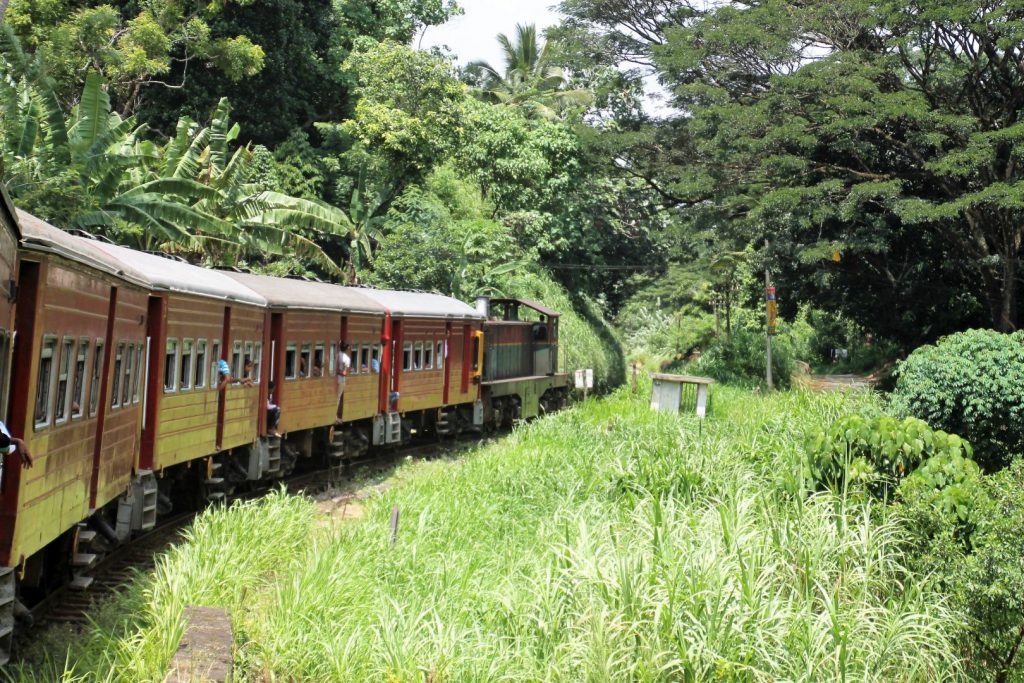 Ella
Ella is a very small village in the south-eastern hills of Sri Lanka. The place is very popular among tourists and locals for its beautiful surroundings offering hiking and trekking opportunities through the endless tea plantations, or into the cloud forests, onto mountains providing spectacular views and jumps into refreshing wild water falls. The climate is very pleasant as it is not as hot as in Colombo, mostly around 30°C and pleasantly cool at night so that air conditioning is not needed.
Ella has a lot of hotels, homestays, B&Bs, restaurants and bars. A few shops are around for food and souvenirs, barber and bank, some massage studios and a yoga place, the train station and a cricket ground place, school and kindergarden, and of course a temple that wakes the village every morning at 5am for prayers. And that's mostly it. I think there are more tourists than native "Ellaianers". But locals say that since the attacks had happened in Colombo the number of visitors has dropped dramatically, which has a huge impact on that region as it heavily relies on tourism. 
We stayed at the Little Paradise Homestay in the top floor room providing a nearly 360° view  around the area including Ella rock. This is  also very beautiful at night for watching the stars with low light pollution, as well as during times when the clouds come in and the rain starts; we were fascinated watching them hiding mountain after mountain and penetrating the surrounding forest.
Of course it's not all paradise in Ella. The villagers mostly still burn their rubbish so that there is always fire somewhere and sometimes they grow really big. We once watched a fire very close burning for few hours crawling down the mountain. As a result there is a permanent smell of burning all around. Also people distribute waste into the streams, and plenty of plastic and waste can be found in nature.  Another surprising discovery was that when locals go swimming in waterfalls or alike they wash their bodies with soap and shampoo. I think they don't know how terribly harmful that is for the environment. And finally, there are loads of stray dogs. Sad to see how skinny and tortured some of them are due to hunger and the rough street life. But they are all quite relaxed and their company is often a pleasure. They shy away other dogs and will even guide the way.