Last updated on 20th May 2019
The pilot had some difficulties landing in the windy mountainous area of Kutaisi, the plane was swaying considerably, and so two attempts were needed. There was such a tense atmosphere on board. And what a relief when in the second attempt all went well.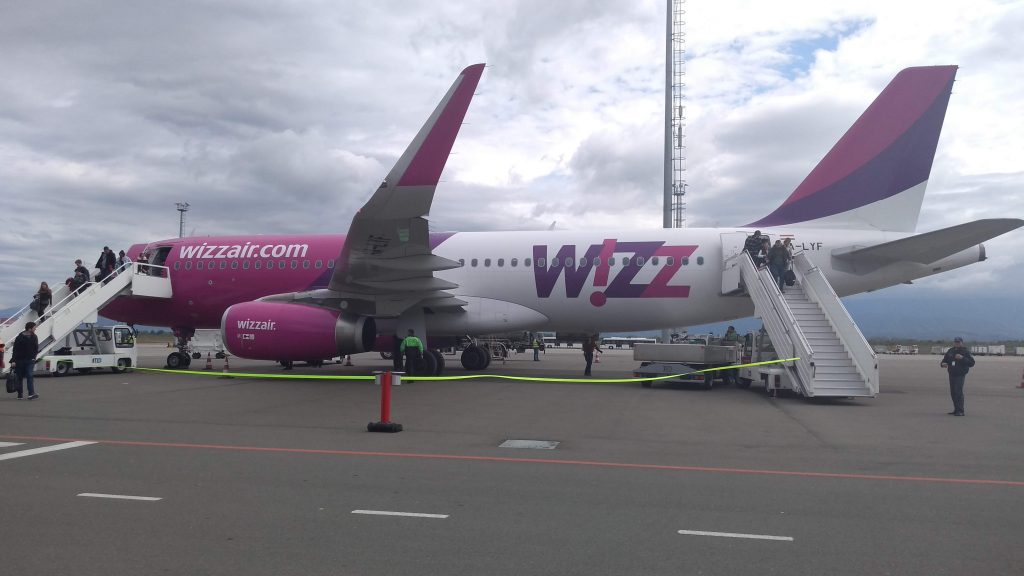 Getting up at five made me feel very tired after I finally arrived at the "David Guest House". Very magnificent old building, from inside more than from outside, run by an old extremely hospitable nice grandma and her granddaughter. And look what I found in the sitting room: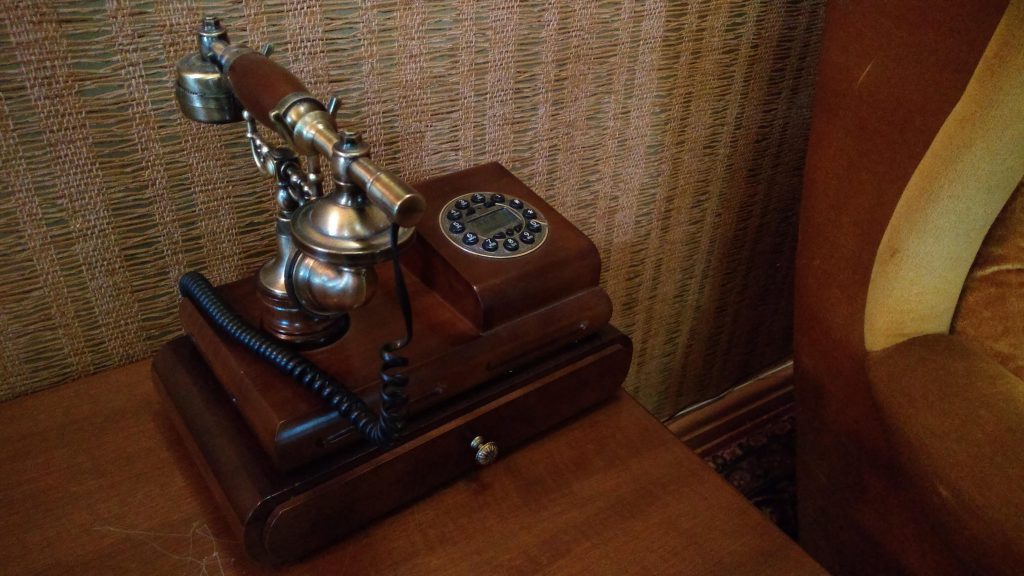 This ancient looking phone goes very well with the rest of the facilities in the house, except the bathroom, which is new and modern with a big bathtube-yakuzi. Very much appreciated – I am looking forward to relaxing in there after a long hiking day.
First short walk through Kutaisi